6 highlights from the second Republican presidential debate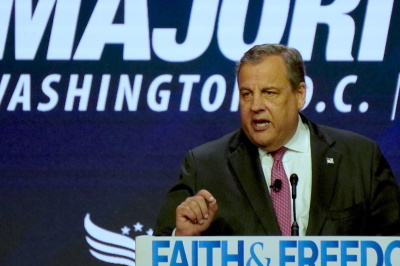 Christie suggests Trump should 'be voted off the island' 
As the debate came to a close, Perino suggested to the candidates, "It's now obvious that if you all stay in the race, former President Donald Trump wins the nomination." After highlighting how none of the candidates on stage have indicated plans to drop out of the race, Perino referenced the reality TV show "Survivor" by asking, "Which one of you, on stage tonight, should be voted off the island?"
While most of the candidates declined to participate in the exercise, Christie wrote something down on the notepad in front of him. When asked to reveal what he wrote, Christie responded, "I vote Donald Trump off the island right now."
"Every person on this stage has shown the respect for Republican voters to come here, to express their views honestly, candidly and directly and to take your questions honestly," Christie said. "I have respect for every man and woman on this stage."