Pastors and Politics: 6 Misconceptions About the Johnson Amendment
5. Trump's Executive Order abolished the Johnson Amendment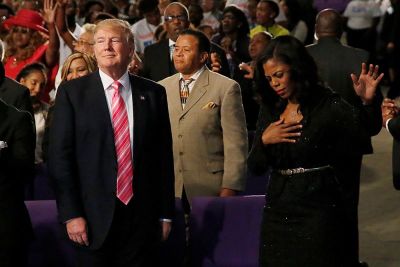 President Trump campaigned with the promise of ending the Johnson Amendment and earlier this year he reiterated this vow at the National Prayer Breakfast in Washington, D.C.
"I will get rid of and totally destroy the Johnson Amendment and allow our representatives of faith to speak freely and without fear of retribution," said Trump.
Despite the Executive Order's Section 2 text, Trump's efforts do not mean that the Johnson Amendment has been eliminated, but rather remains codified in the IRS code.
Experts like Notre Dame Law Professor Llyod Mayer told USA Today that Trump's Executive Order "does not really resolve anything with respect to the Johnson Amendment."
The American Civil Liberties Union, which was planning to sue the Trump administration over the order, posted a message to Twitter that they would not seek legal action after all.
"We thought we'd have to sue Trump today. But it turned out the order signing was an elaborate photo-op with no discernible policy outcome," stated the ACLU, adding, "Trump's assertion that he wished to 'totally destroy' the Johnson Amendment with this order has proven to be a textbook case of 'fake news.'"