7 Fascinating Archaeological Finds Pointing to Jesus, Biblical Truths in 2017
5. Home of Jesus' Disciples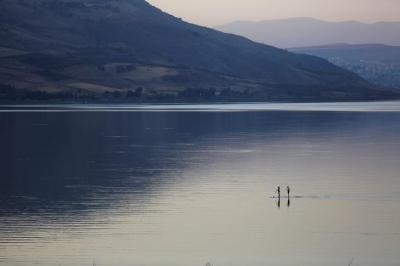 Another discovery concerning Peter was reported on in August, when a team of archaeologists said that they might have found the home of three of Jesus' disciples in the lost Roman city of Julias off of the Sea of Galilee.
Julias was built as part of the town of Bethsaida, which John 1:44 in the Bible lists as the hometown of Philip, Andrew, and Peter.
"A multi-layered site discovered on the northern shore of the Sea of Galilee, in the Bethsaida Valley Nature Reserve, is the spot, the team believes," Haaretz reported at the time.
"The key discovery is of an advanced Roman-style bathhouse. That in and of itself indicates that there had been a city there, not just a fishing village ..."
Researchers from Kinneret College noted that the discovery of a church on the former site of the apostles' home correlates with accounts of a Christian traveler in the eighth century, who said that "in the house of Tsaida the church is in honor of Peter and Andreas."