7 Fascinating Archaeological Finds Pointing to Jesus, Biblical Truths in 2017
6. King David's Battle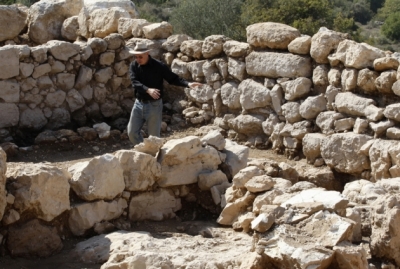 Archaeologists said in January that they excavated an ancient wall dating back to the 10th century B.C. in southern Israel's Arava desert region, alluding to King David's capture of the land of Edom, as found in 2 Samuel 8:13 in the Bible.
The researchers found a copper smelting site along with the wall at the Timna copper mines, which once stood at least 16.5 feet tall.
Numerous sling stones found near the site also could serve as evidence of the large biblical battle, they added.
Erez Ben-Yosef of Tel Aviv University, head of the team that discovered the structure, pointed out that copper had a great value for military organizations back then.
"Because copper — like oil today, perhaps — was the most coveted commodity, it landed at the very heart of military conflicts. The discovery of the fortification indicates a period of serious instability and military threats at that time in the region," he said.