7 Interesting Facts About Ash Wednesday, Lent
4. Laetare Sunday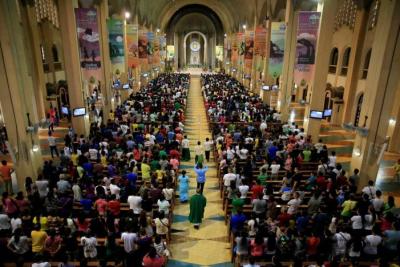 On the fourth Sunday of Lent, which is in the middle of the liturgical season, some churches observe a special date known as Laetare Sunday.
Deriving its name from "Laetare, Jerusalem" or "Rejoice, O Jerusalem," Laetare Sunday is known for being a lighter worship service, with a more upbeat and celebratory tone than other Lenten season Sundays.
"Laetare Sunday is the Church's way of giving us a 'shot in the arm' as we approach the darkness and horror of the days through Good Friday and Holy Saturday," noted one Catholic publication.
"It's an opportunity to savor and keep in the back of our minds what awaits us on Easter Sunday — the reality that Jesus Christ is risen from the dead, and that our hearts will always be filled with joy!"