7 Iraqi Christian Girls Miraculously Rescued From ISIS in Kirkuk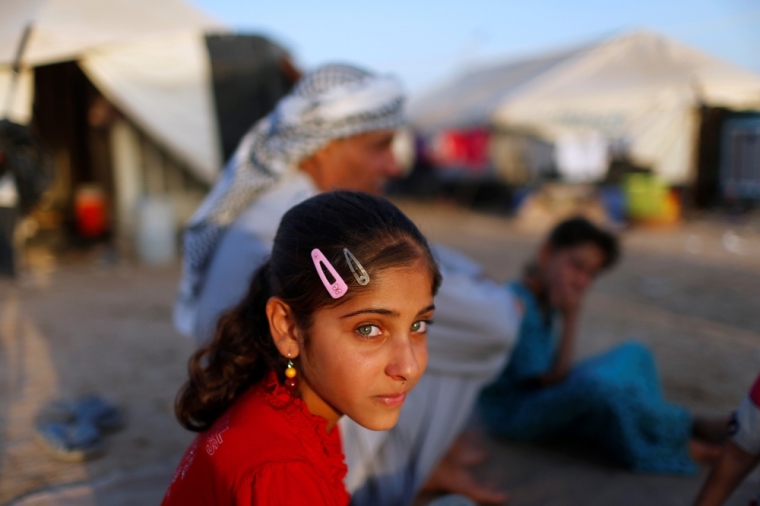 Seven Christian girls in Kirkuk, Iraq, were rescued unharmed from Islamic State militants who invaded their home for several hours as they hid under their beds covered by blankets. 
The mere fact that the girls were able to hide in complete silence unnoticed by the jihadists is being hailed as "nothing short of a miracle and God answering prayers," said Emily Fuentes, director of communications at Open Doors USA, in an interview with The Christian Post on Monday.
Because Kurdish Peshmerga forces have been protecting the northern Iraqi city of Kirkuk for two years, Iraqi church leaders thought it would be a more secure area to send students to study at Kirkuk University.
But Islamic State soldiers attacked Kirkuk two weeks ago to divert attention away from Mosul, where the Iraqi military has been actively fighting IS to retake the city.
When the attack in Kirkuk occurred, according to World Watch Monitor, "suddenly their street was filled with IS jihadists, shouting 'Allahu akbar' [Allah is the greatest]. Most students were able to leave their houses in time, but seven girls couldn't," said Father Ammar Simon, a Syriac Catholic priest who runs a nongovernmental organization called Holy Family Center that serves Christians-in-exile.
"They texted me in the evening; they were terrified: 'We are in danger. Please come for us.' At least four IS soldiers had entered their house. The girls had gone to their bedroom, and were hiding under their beds, covered in blankets," Simon said.
The seven girls laid motionless under their beds for seven hours.
Incredibly, they were never discovered. At one point, the IS jihadists were even in the same room as the girls while they tended to an injured militant but didn't see them hiding because the room was dark as the electricity had been cut off.
At the time of the attack, Simon was in the city of Erbil, 60 miles away, when he received the text message and summarily reached out to Iraqi and Kurdish forces who conducted a rescue mission to bring the girls to safety.
Fuentes told CP that Open Doors is "seeing a lot of good come from" the advances being made toward the liberation of Mosul by Iraqi-led forces on the ground, but added, "we also know that ISIS is stepping up their game."
"The Church in Iraq has asked the worldwide Church, the number one thing they asked for is our prayers," she said. "And we see that our prayers can make miraculous things happen."
The Christian Post reported on Nov. 2 that for the first time in two years Iraqi Christians were able to celebrate mass in Qaraqosh at the Church of the Immaculate Conception that had been partially destroyed by the terror group. 
Qaraqosh is among the towns surrounding Mosul that have been liberated from IS' control in the ongoing offensive, as Iraqi troops backed by a small coalition of U.S.-led allied forces are aiming to retake one of IS' last remaining strongholds in Iraq.
The terror group, which has also captured a number of cities in Syria, has been slaughtering and driving Christians out of their ancestral homelands for the past two years, threatening them with death or enslavement if they stayed.
This forced many of the 125,000 or so Christians in the region to abandon their homes in or around Mosul.
IS is known for its brutality, often raping and enslaving non-Muslim women, and using captured civilians as human shields.
Back in 2014, CP reported that the Office of the U.N. High Commissioner for Human Rights and the human rights office of the U.N. Assistance Mission in Iraq, reported that children "were forced to form the front line to shield IS fighters during fighting," and others "had been forced to donate blood for treating injured IS fighters."
According to testimony from an escaped 15-year-old former IS fighter, the militant leaders also forced child fighters to take anti-anxiety pills in order to make them more likely to follow through on a suicide attack.
Iraq is ranked as the second worst nation in the world for Christians, according to Open Doors' World Watch List.