70-Y-O Widow Found Dead in 'Hideous' Murder Inside Church Late Husband Founded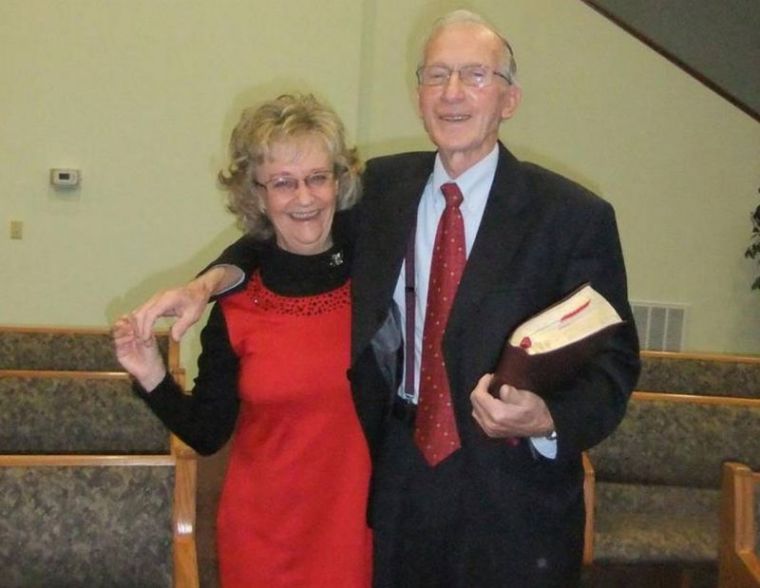 A Kentucky church is now reeling in shock after Ruthie Carolyn New, also identified as Carolyn Elliott New, the 70-year-old widow of their late founding pastor, J.S. New, was found murdered in the fellowship hall of the church last Thursday.
Somerset Police say New was found dead inside Denham Street Baptist Church just minutes after a missing person report was filed on her last Thursday.
Ruthie's husband pastored Denham Street Baptist Church for 40 years up until his passing five years ago, said the Commonwealth Journal. Even after his death, however, she continued helping to care for the church.
"She supported me, supported the new pastor, supported my wife," said Pastor Jeff Griffith, who took over the church after New's husband. "She was 100 percent a Christian lady."
Capt. Mike Correll of the Somerset Police Department said evidence found at the scene where New's body was found indicate that she was murdered.
At about 3:10 p.m. on Thursday, Correll said police received a report of a missing person from Denham Street Baptist Church and that the individual was last seen on Tuesday. Approximately 30 minutes later, Griffith reported that he had found Ruthie's body at the church.
"We sent units down there and did an investigation and we did determine it was Mrs. New," Correll told the Journal. "Evidence at the scene led to indicate that a murder had taken place, and that spurred further investigation. We've been interviewing folks in the neighborhood, and people who had been in contact with her."
Police did not reveal New's cause of death because the investigation into her death is still active but Pulaski County Coroner Clyde Strunk, who knew the late pastor's wife personally, called the crime "hideous."
"When we see these kinds of hideous crimes, it makes us back up and realize that we're living in troubled times," Strunk said.
"The church family is hurting. Our whole community is hurting because she was loved and respected so much," he said.
Strunk told WTVQ that since her husband died, New made the church her life. Once he saw the crime scene, he said he knew it was a murder because there was a lot of blood loss.
"We knew that this was something that was an act of violence, that was aggressively done and that put everything into a different mode," Strunk said.
On Monday, the congregation of about 250 members celebrated her life in a memorial service at the church, according to the Baptist Press.
"It's just been a real rollercoaster for many of them," Griffith said shortly after leaving New's gravesite. "It's just been an up and down ordeal."
"The funeral today, and our Sunday service, it seemed to help us make meaningful steps in the right direction," Griffith added. "We're just praying, and other churches across the country are praying for us, and we're making it."