70-Year-Old Catholic Nun Gang-Raped in India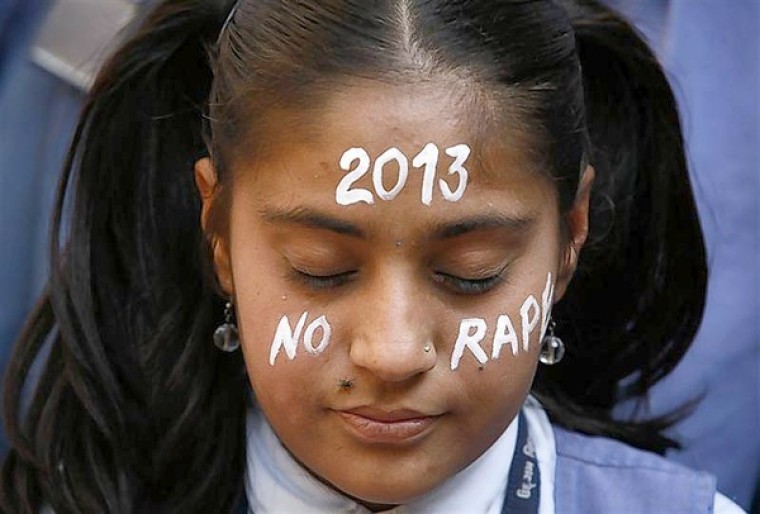 Police in eastern India on Sunday arrested five people who were suspected to be part of a gang of robbers who broke into a Catholic school in eastern India and raped a 71-year-old nun after she raised an alarm.
The suspects were arrested amid protests and after police examined the CCTV footage of the incident in West Bengal state's Nadia district, according to India's ABP News.
The footage reportedly showed the five with at least seven other alleged robbers who stormed the Christian school Saturday afternoon.
Three of four of the robbers raped the nun, who is Sister Superior, after gagging her, police said. The gang also took away rupees 1.2 million (roughly $19,000) from the school's locker.
West Bengal Chief Minister Mamata Banerjee has ordered a special investigation.
"We strongly condemn the incident that took place at the Ranaghat Convent," she was quoted as saying. She promised that police "will be examining all aspects of this horrific crime... Swift, strongest action to be taken against the culprits."
The school had received a threat call, and police are trying to find if the threat was connected to the robbery and rape incident.
Both incidents of rape of girls and women and attacks on Christian institutions have hit the headlines in Indian media in recent past.
"It is a very, very shameful act, first of all, to rape any woman, any female," Father Dominic Emmanuel of the Delhi Catholic Archdiocese said in televised comments, according to CNN. "But this one becomes even worse because, first of all, she is an old lady and then on top of it, she is a nun. She is a religious [and] has consecrated her life to God and all her life she has remained a virgin."
Rape cases in India have increased almost 875 percent since 1971, according to official figures. At least 24,206 cases of rape were recorded in 2011 alone.
The Government of India earlier this month banned a BBC documentary on a gang-rape of a 23-year-old woman in Delhi in December 2012.
Women "should just be silent and allow the rape," said one of the suspects in the documentary.
Foreign tourists have also been raped in various parts of the country.
The victim of the Delhi rape died Dec. 29, 2912 from multi-organ failure due to injuries as she was penetrated with a blunt object, possibly a rusted wheel jack. A juvenile suspect who was one of the six accused in the case allegedly extracted her intestine with his bare hands after raping her twice in a moving bus.
Catholic churches and institutions also recently came under attack in the national capital of Delhi beginning Dec. 1, when St Sebastian Church in Dilshad Garden was burnt down, followed by the smashing of a window of Syro Malabar Catholic Church in Jasola two days later. Then, a crib with statues was reduced to ashes at Church of Resurrection in Rohini on Jan 3, and a shrine at the Our Lady of Grace church in Vikaspuri was vandalized on Jan 14. Most recently, religious items at St Alphonsa's Church in Vasant Kunj were desecrated on Feb 2, and then unidentified persons vandalised Holy Child Auxilium School in Vasant Vihar on Jan. 13.
However, it is not known if Saturday's rape and robbery case had any communal angle. Christians are about 2.3 percent of India's population, which is more than 1.2 billion.