A Beautiful Girl That is Unable to Walk or Speak Has Her Dream Come True on the Ice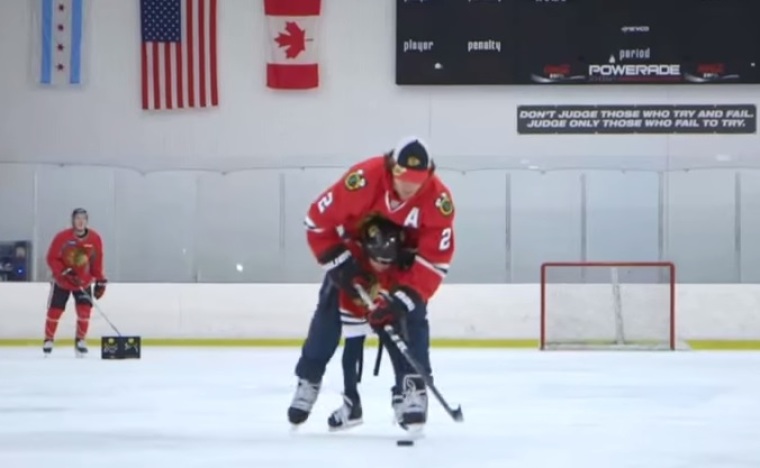 This beautiful girl named Tammy was born unable to walk or speak. Growing up she has always been a diehard Chicago Blackhawks fan. Her one ultimate goal was to score a goal on the ice with her favorite player, Duncan Keith.
Thanks to #WhatsYourGoal, Cammy was able to have her wish come true. Duncan Keith went to meet her at their practice facility and spent the day with her. He put her between his legs and skated around with her.
Just watching her face light up when they shoot the puck is priceless. A girl who cannot do much has everything she needs when she gets on the ice. Thanks to a kindhearted Blackhawks player who has made this young girls dreams come true.
Check out this inspirational hockey video below: