A Biblical Response to the Trump NFL Row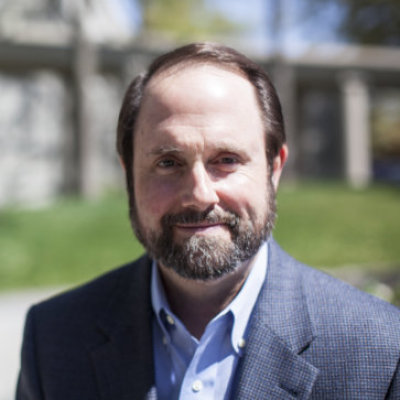 At a rally last Friday, President Trump called on NFL owners to fire a player who "disrespects our flag." Yesterday morning, he repeated his call for owners to "fire or suspend" such players.
In response, the Pittsburgh Steelers stayed in their locker room when "The Star-Spangled Banner" was played before their game in Chicago. The Seattle Seahawks and Tennessee Titans followed the Steelers' example.
In other games, some players knelt during the anthem or locked arms on the sidelines. Several owners issued statements supporting their players' freedom to express themselves.
NFL protests started last year with former San Francisco 49ers quarterback Colin Kaepernick, who began kneeling during the national anthem. His stated purpose was to draw attention to racial injustice and police brutality. Numerous players echoed these concerns yesterday.
What biblical principles are relevant to this controversy?
One: Christians should respect authority.
We are to "be subject to the governing authorities" (Romans 13:1; cf. 1 Peter 2:13–14; Titus 3:1). And we are to pray "for kings and all who are in high positions" (1 Timothy 2:2).
Two: We should work for righteousness.
Solomon taught, "To do righteousness and justice is more acceptable to the Lord than sacrifice" (Proverbs 21:3). Racism is a sin denounced repeatedly in Scripture (cf. Galatians 3:28; Romans 10:12; James 2:9). Old Testament prophets consistently condemned the injustices of their day (cf. Amos 1–2).
Three: We should use our influence for the greatest good.
Acting in a way that is perceived to disrespect our flag seems to violate the first principle. But using our platform to call for justice seems consistent with the second principle. Is there a way to reconcile the two?
Paul chose not to eat meat offered to idols if doing so would offend his brother (1 Corinthians 8). Protests during the national anthem clearly offend many Americans and are viewed as disrespecting our military and especially those who have died for our country. I'm not sure how they are fostering a greater sense of racial harmony in our nation.
At the same time, racial injustice and violence in America continue to be a very real danger to our people and national future.
If I were an NFL player, I would support our country and our veterans by standing in honor of our flag and national anthem. Then I would use my public platform to address racism and other social issues with biblical truth and practical solutions.
Consider Alejandro Villanueva, the lone Pittsburgh Steeler to stand for the national anthem yesterday. While his team stayed in the locker room, he stood at the head of the tunnel leading onto the field, hand over his heart.
Villanueva is a West Point graduate and former Army Ranger who served three tours in Afghanistan. When he gave up his seat on an overbooked airplane recently, no one who knows him was surprised. He is famous in the Pittsburgh area for his acts of service to his community.
Describing his faith in Jesus, Villanueva said, "If you're right with God, everything else is fine; if you're not right with God, everything else is out of place. Being connected with God is the most important thing there is."
How will you make public your connection with God today?
Originally posted at denisonforum.org
Adapted from Dr. Jim Denison's daily cultural commentary at
www.denisonforum.org
. Jim Denison, Ph.D., is a cultural apologist, building a bridge between faith and culture by engaging contemporary issues with biblical truth. He founded the Denison Forum on Truth and Culture in February 2009 and is the author of seven books, including "Radical Islam: What You Need to Know." For more information on the Denison Forum, visit
www.denisonforum.org
. To connect with Dr. Denison in social media, visit
www.twitter.com/jimdenison
or
www.facebook.com/denisonforum
. Original source:
www.denisonforum.org
.