'A Dog's Journey' creators share how God inspired the family film and called them to create it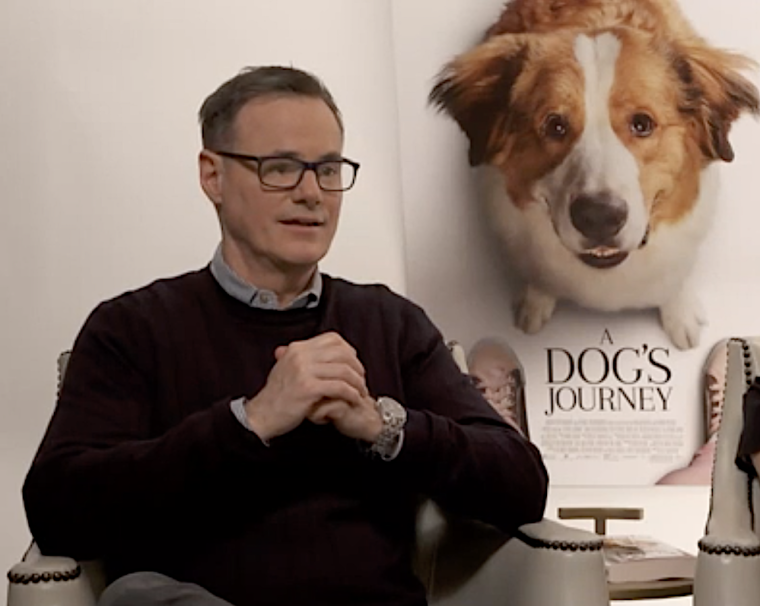 LOS ANGELES — The movie "A Dog's Journey" hits theaters Friday and the film's creators revealed in an interview with The Christian Post that God inspired the writing of the film and called them to create it.
The sequel to the global hit "A Dog's Purpose" once again shares the journey of beloved dog Bailey who is given a new purpose for the second installment.
In a sit-down interview with CP, screenwriter Bruce Cameron revealed that the premise of the books, which inspired the films, came from God, "It was not all me," he testified.
"I think the lesson I want to impart is that I was pretty arrogant. I had a TV show. I was feeling like I was a really excellent writer and a very successful one. Then everything kind of went dark on us," Cameron explained.
"I thought, it's because I've been arrogant because I thought I was doing this all on my own. So I prayed to God and said, 'I can't do this without your help.' Within days of that, the whole story, 'A Dog's Purpose' just came into my head when I needed it. That has never happened before," he said.
In "A Dog's Journey" Bailey (voiced again by Josh Gad) is "living the good life on the Michigan farm of his 'boy,' Ethan (Dennis Quaid) and Ethan's wife, Hannah (Marg Helgenberger). He even has a new playmate: Ethan and Hannah's granddaughter, CJ. The problem is that CJ's mom, Gloria (Betty Gilpin), decides to take CJ away. As Bailey's soul prepares to leave this life for a new one, he makes a promise to Ethan to find CJ and protect her at any cost. Thus begins Bailey's adventure through multiple lives filled with love, friendship and devotion as he, CJ (Kathryn Prescott), and CJ's best friend, Trent (Henry Lau), experience joy and heartbreak, music and laughter, and few really good belly rubs," the film's synopsis reads.
Longtime TV director Gail Mancuso makes her film directorial debut with the family-friendly tale and told CP she felt called to "A Dog's Journey."
"It was just a blessing to be able to direct a movie like this. I really feel that it was my calling, because I have five dogs, I love kids and I love family stories," Mancuso said. "It just was made for me and all my love, all my heart and soul went into this movie."
The cast of the film praised the themes of redemption and forgiveness in the movie and Mancuso revealed that she played a hand in that.
"One of the things that I really wanted to explore and really wanted to present in this movie — that really wasn't necessarily in the script when I first read it — was the theme of forgiveness. ... It's a very hard thing to do, to ask for forgiveness. It's a harder thing to actually give forgiveness," the filmmaker told CP.
Mancuso went on to share how her dogs have been a Godsend and an example in her life.
"They are blessings, they come to you with no agenda. They're innocent and they just want to be loved. I think in the end, isn't that what we all want? We just all want to be loved. I think if all of us can just be more loving and kind to each other, that's basically what we get with our dogs," Mancuso added.  
"A Dog's Journey" hits theaters on May 17. Directed by Emmy winner Gail Mancuso ("Modern Family") and produced by Gavin Polone ("A Dog's Purpose"), the Universal Pictures movie was written by professing Christians W. Bruce Cameron and Cathryn Michon, along with Maya Forbes and Wally Wolodarsky.
The movie is based on the best-selling novel, A Dog's Purpose, by Cameron.