A Message to Those Burned by Tony Robbins' Firewalk and the 'Giant Within'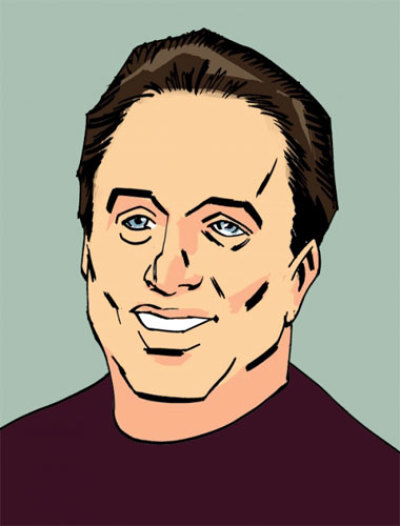 When 7000 people attended a recent event in Dallas, none of them expected to suffer burn injuries on their feet. And yet that is exactly what happened to dozens of folks. It occurred at the "Unleash Your Power Within" seminar put on by motivational speaker Tony Robbins. 
Attendees walked barefoot across a bed of hot coals in hopes of overcoming their fears. Robbins explains the coal-walking exercise this way: "The point is not to walk on fire .... Instead, the firewalk is an experience in personal power and a metaphor for possibilities, an opportunity for people to produce results they previously had thought impossible." 
The point may not be to "walk on fire," but that is exactly what some of the attendees ended up doing. And it didn't end well for them. 
Fortunately, most of their injuries should heal over time. But the larger issue has to do with where we can turn to find the strength necessary to face our fears and persevere through hardships in life. 
In 1991, Robbins wrote a book entitled, "Awaken the Giant Within." Robbins' personal philosophy is best summed up in this quote from the book: "Deep within man dwell those slumbering powers; powers that would astonish him, that he never dreamed of possessing; forces that would revolutionize his life if aroused and put into action." 
While that philosophy certainly has some appeal, it misses the mark of pointing man to the real "giant" responsible for bringing multitudes of people through all sorts of trials throughout history 
From a Christian perspective, a person can only "unleash power within" after you have received that power directly from God. The supernatural power of the Lord is the real "giant" in the equation. And any power that man brings to the table pales in comparison to the power God unleashes in the lives of His children. 
When the apostle Paul was dealing with a very painful "thorn" in his "flesh," the pain was intense. But instead of trying to unleash some personal power to cope with this suffering in his life, Paul relied upon the power of Christ who lived within him. In fact, Jesus told Paul, "My grace is sufficient for you, for my power is made perfect in weakness." (2 Cor. 12:9) 
In many ways, it is exactly the opposite of the philosophy that instructs you to "awaken the giant within." Rather than assuming you possess such power, the best way to approach your trial is to recognize your utter weakness in the matter and rely completely upon the mighty strength of the Lord. When we in essence "get out of the way" and stop trying to empower ourselves, we are then in a place of "weakness" where the Lord's power can be unleashed mightily within our soul as we trust Him to bring us through it. 
Therefore, Paul's philosophy was essentially: "When I am weak, then I am strong." In times of deepest pain and hardship, it was the Lord Jesus Christ who came to Paul's rescue with grace, hope, endurance, and patience. And it really is a radically different message than simply telling people to awaken the giant within. 
For one thing, God is always awake. You will never find the Lord asleep at the switch. And yet, the power of God must first be present within your soul before you will have the Lord's strength to press on and not give up when things get tough. The only way this power gets into our soul is by trusting Jesus to forgive our sins. 
"Yet to all who received Him, to those who believed in His name, He gave the right to become children of God." (John1:12) 
You see, when you receive Jesus as Savior, your body instantly becomes "a temple of the Holy Spirit." (1 Cor. 3:16; 1 Cor. 6:19) And once that takes place, you then have God's power dwelling inside you 24/7. In comparison, a person who is not spiritually reborn through faith in Christ only has their own natural power to rely upon. 
God's power's not only strengthens you when you face the toughest challenges in life, but it is also able to deliver your body and soul from "the eternal fire" Jesus warned people about during His earthly ministry. (Luke 16:19-31; Matt. 25:46; Mark 9:43; Matt. 13:50; Matt. 10:28) 
The fire of the hot coals at the seminar in Dallas was real, and it led to real burns. Likewise, the fire of hell is a real fire. It burns, and it never goes out. Jesus was very serious about "the eternal fire." (Matt. 18:8)
A firewalk at a motivational seminar is mere child's play when compared to this everlasting fire. And the natural power of man is nothing compared to the power of God that resides within everyone who is born again through faith in Jesus Christ. 
The devil is a vicious giant in the spiritual realm, and he is after your immortal soul. (1 Peter 5:8) The only thing that will defeat him in his quest is the blood of Jesus. The Redeemer's blood is applied to your soul the moment you trust Jesus as your Savior, and the devil then must take his hands off you. (Eph. 1:7) Until then, he has a claim on your life because you are not yet in God's family. 
In "Awaken the Giant Within," Robbins writes, "If you don't set a baseline standard for what you'll accept in your life, you'll find it's easy to slip into behaviors and attitudes or a quality of life that's far below what you deserve."  
But what is it exactly that each one of us deserves? 
According to God's Word, each one of us deserves to pay for our sins in hell. (James 2:10; Matt. 25:46) And yet, Jesus took your place and mine when He gave His life for our sins on the cross. (1 John 2:2) And as far as "setting a baseline standard for what you'll accept," here is what God has told us. You can either accept Jesus as your Savior and be saved, or you can go it alone and rely on your own natural power when facing difficult challenges in body and soul. 
Oh sure, we can muster up some human strength I suppose if we really concentrate on it. But even then, it's only a drop in the bucket compared to the power of God. The supernatural power of Christ the only thing that can deliver our soul from the clutches of sin, death, and the devil. 
Burn injuries on your feet for a short time are nothing compared to Jesus' description of hell. And just because this eternal reality may seem far-fetched to you right now, that doesn't make it false. It simply means it is beyond your current perspective. That is, until you choose to believe what God says in His Word. 
Taking God at His Word brings spiritual insight into our heart and mind. And apart from God revealing the truth to us, man easily laughs off the idea of spending eternity in heaven or hell. 
No one can deny the reality of heaven and hell once they arrive there. But by then, it will be too late to be spiritually reborn. This is why the Bible says, "It is appointed unto man once to die, and after that the judgment." (Hebrews 9:27)  
With this fact in mind, Jesus stated unequivocally, "You must be born again," (John 3:7) and, "Come to me." (Matt. 11:28) 
The Lord's invitation to spend eternity in heaven is even sweeter once you realize the alternative. (John 3:16) Now is the time to receive Christ as Savior,
Dan Delzell is the pastor of Wellspring Church in Papillion, Neb. He is a regular contributor to The Christian Post.