A Mississippi Man Bought This Old, Rusted Air Conditioner After Spotting One Miraculous Feature (PHOTO)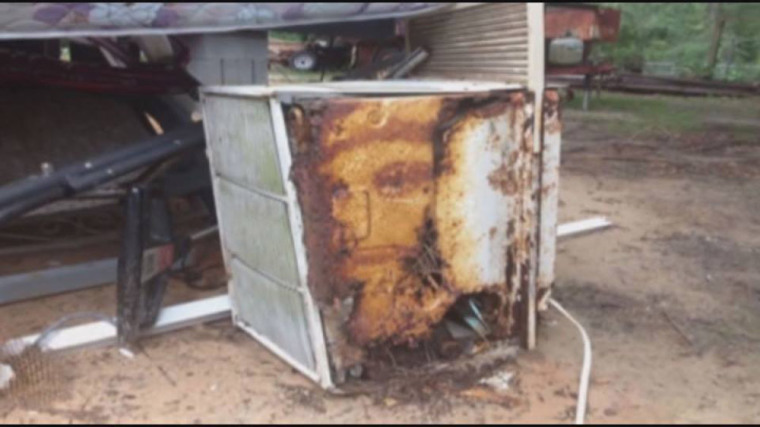 The miracle wasn't that Christopher Goldsberry paid only $10 for an air conditioner. The A/C was a rusty heap he came across at a junk dealer's after all. The miracle, the Jackson County, Miss. man says, is the visage of Jesus among the rust on the side of the unit.
Goldsberry, a professed Catholic, was surprised that the seller couldn't see the Lord's likeness, which may be the sign of a more existential issue.
"The gentleman I purchased it from didn't see any of it. Think about it," Goldsberry told WLOX. "They don't recognize what it is. Some people see it, some people don't. Think about that."
I actually see more Hammurabi than Jesus, but it's like they say: One man's junk is another man's divine manifestation of the Messiah.