A 'new call to justice': Progressive Christian leaders respond to Democrat candidate faith talk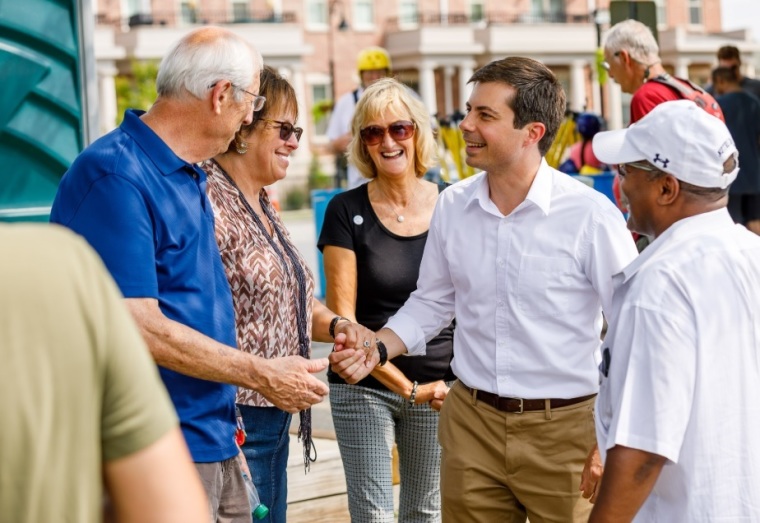 Many Democrat Party presidential candidates have been talking about their faith in interviews and town halls.
Jack Jenkins of Religion News Service noticed the trend last month and started keeping a thread on his Twitter account of the instances of Democrats publicly discussing their beliefs.
Many progressive Christian leaders have also observed this apparent rise in faith talk among Democratic presidential candidates, with some expressing optimism over the trend. 
Jim Wallis, president and founder of Sojourners, told The Christian Post in an interview that he believed it was part of the effort to make the Democratic Party a "more faith-friendly party."
"There are a number of these candidates who are people of faith," explained Wallis, "who have been wanting to figure out how to bring their faith more into their political conversations."
"I don't endorse or ever endorse a candidate. Never have. What I endorse is a fuller, deeper, more thoughtful, richer conversation about the relationship between faith and politics."
Wallis felt that South Bend, Indiana Mayor Pete Buttigieg was a great example of this new faith conversation, saying that he has been "talking more about faith than any other candidate."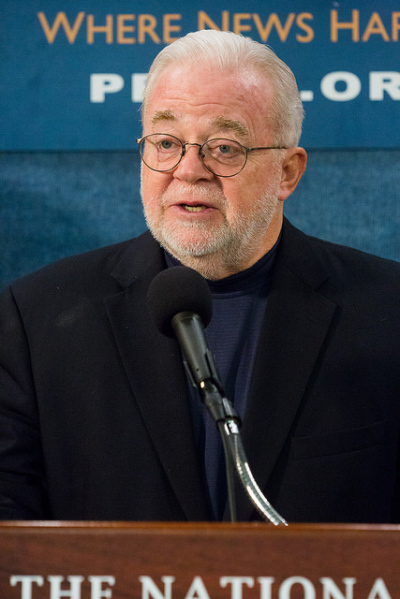 "Democrats felt or have been less willing in recent decades to speak about their faith with the great exception of African-Americans," said Wallis. "So that's changing, and in the form of Mayor Pete who is talking about his faith in a regular way."
A member of the Episcopal Church and married to a man, Buttigieg has been vocal about his Christian beliefs, drawing controversy for criticizing Vice President Mike Pence's conservative views and for claiming that entering a same-sex marriage strengthening his religious beliefs.
Wallis believed that Buttigieg was challenging a narrative advanced by both secular progressives and religious conservatives about faith.
"Some on the secular left agree with the Religious Right that they want Americans to think all religion is right-wing and of course it's not," Wallis added, noting that while both groups have an "ideological interest to portray all religion as right-wing," Buttigieg is "upsetting" their plans.   
Wallis acknowledged to CP that there might be some in the Democratic Party turned off by the religious rhetoric of Buttigieg and other candidates, explaining that "there are people on the secular left who really are nervous about this conversation about faith among Democrats."
Nevertheless, Wallis felt that these "secular fundamentalists" were outnumbered by others who were respectful of religious expression, even if they do not subscribe to it.
Wallis said that when talking about religion with younger progressive activists, many, while religiously unaffiliated, still "love to talk about Jesus."
"They're not really secular, they're unaffiliated because they don't like what they see religion doing and not doing. But the majority of them believe in God," explained Wallis.
"They may not be going to church, but they love conversations about Jesus. And it's very dangerous for Jesus to be raised up in our politics and campaigns, because He can't be conformed or controlled by the right or the left."
The Rev. Cari Jackson, Clergy-In-Residence with the Religious Coalition for Reproductive Choice, told CP that she hoped with more presidential candidates discussing their beliefs, "we can all get a fuller picture of how they will represent the people."
"It has been the intent of political leaders, who have highly regarded the principle of separation of church and state with integrity, not to talk about their own faith and religious beliefs. This silence has been interpreted by some as their lack of religious and spiritual grounding," said Jackson.
"This has been far from the case. So now, many more Democrats and independents are beginning to speak more freely and directly about how their faith guides them to work for justice."
Jackson told CP that she believed that the "ways in which Democratic presidential candidates speak about their faith lifts up the social duties we all share."
"This is critical," Jackson added. "Their voting records need to substantiate and be in alignment with what they espouse."
"RCRC is pleased that any presidential candidates share their faith openly as long as they do not seek to use their faith over and against the spiritual beliefs of others."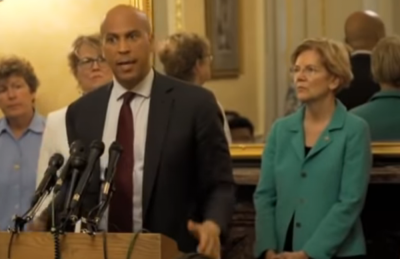 While Democratic candidates appear to emphasize faith more in their public comments, evidence indicates that the vast majority of religious groups in the United States are becoming more conservative.
In an analysis of data from the Cooperative Congressional Election Study published earlier this month on the website Religion in Public, Ryan Burge of Eastern Illinois University found that of 34 major religious groups, 27 of them leaned more Republican in 2018 than they did in 2008.
Jackson told CP that she believed that this apparent shift by religious communities towards the Republican Party had more to do with "generational influences."
"Data from Pew Research Center shows that many Christian denominations in the US are heavily compromised of baby boomers, silent and greatest generational groups. These groups tend to be more conservative. It is this conservatism that greatly contributes toward Republican leaning," Jackson said.
"Many younger people from the Gen X and millennial generations, with good reason, have chosen not to be a part of religious denominations that are entrenched in dogma."
Jackson believed that despite the lack of institutional affiliation, many younger Americans were still "spiritually guided in their understandings of society and morality."
"The 2020 Democratic presidential candidates understand and represent this new call to justice that is deeply faithful and seeks to represent the human rights and promote the well-being of all," stated Jackson.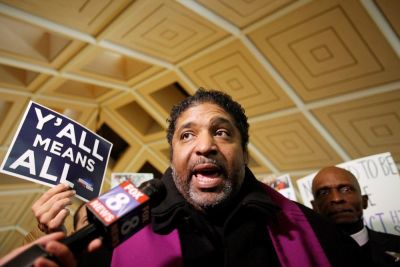 The Rev. William Barber II, president of the group Repairers of the Breach and co-chair of the Poor People's Campaign, was cautious about the discussions of faith by the candidates.
"We're really not looking at whether candidates talk about faith per se, particularly from a personal perspective. You know, in America we have no religious test," said Barber to CP.
"What we're more looking at from our perspective is where candidates are coming down not just in talk, but on policy."
At issue for Barber was how the candidates, regardless of political affiliation, plan to handle issues including the millions of Americans who live in poverty, systemic racism, treatment of women, concerns over re-segregation of schools, immigration, and the treatment of Native Americans, among other issues.
Barber denounced the idea of having "the only moral issues discussed in the public square" be "where somebody stands on the LGBTQ issue, where they stand on the issue of women's rights, and where they stand on the issue of prayer in schools."  
"What we want to hear candidates talk about from a moral perspective is where their policies line up when we're dealing with issues like systemic racism, voter suppression," continued Barber.
"Where the candidates stand on the moral issue of ecological devastation and clean air, clean water. Where do politicians stand on the moral issue of how we fund war, the war economy and militarism."
Barber touted the influence of the Poor People's Campaign, which draws its name from an economic justice campaign championed by Dr. Martin Luther King Jr. not long before his assassination in 1968.
According to Barber, the launch of the modern campaign last year has led to weeks of activism by thousands of people, including the practice of civil disobedience.
For his work, Barber was one of 25 people awarded a MacArthur Foundation "genius" fellowship, which included a grant totaling $625,000.
"The movement is forcing these issues back into the public narrative where for nearly fifty years since the Poor People's Campaign the issue of just saying the word 'the poor' had almost been eradicated from the public discussion," noted Barber.
"Some issues are not about left versus right, we resist that language because it is tribalistic, it doesn't get us anywhere. Some issues are not about conservative versus liberal, Democrat versus Republican. It's literally about what's right versus wrong."
In addition to the progressive Christian leaders, others including Peter Montgomery of the liberal group People for the American Way was supportive of politicians mentioning their beliefs. 
"Candidates who recognize and respect that Americans are a religiously diverse group of people can enrich the public discourse by bringing their religious values into the public arena," said Montgomery to CP. 
"The primaries are a chance for voters to get to know candidates, and if a candidate's faith is important to who they are, it makes sense for them to include that in the conversation."
Montgomery attributed the interest in the beliefs of candidates like Buttigieg as a possible example of "media and public curiosity about candidates whose faith" is not connected to the Christian Right. 
"The Religious Right get most of the attention when it comes to religion in the public arena," continued Montgomery. "There's value in exposing the lie that liberals can't also be Christians or people of faith.
"Many people of faith vote for Democratic candidates, and it makes sense for candidates to appeal to them. The Democratic base is more religiously diverse than the Republican base, which makes the job of Democratic candidates a bit more complicated."