Pete Buttigieg draws criticism for saying gay marriage brought him closer to God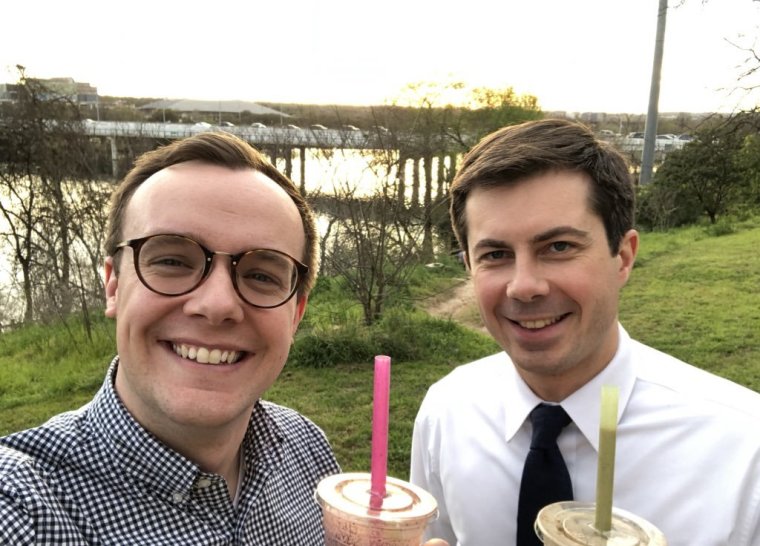 Openly-gay Democrat presidential candidate and mayor of South Bend, Indiana, Pete Buttigieg, has drawn criticism for declaring that his same sex-marriage has moved him "closer to God," and telling Vice President Mike Pence and conservative Christians to "quarrel" with God if they have a problem with his homosexuality.
"My marriage to Chasten has made me a better man — and yes, Mr. Vice President, it has moved me closer to God," Buttigieg declared during a speech at the LGBT Victory Fund's annual brunch in Washington, D.C. on Sunday, according to USA Today. "And that's the thing I wish the Mike Pences of the world would understand, that if you've got a problem with who I am, your problem is not with me. Your quarrel, sir, is with my creator."
Buttigieg, 37, who is a veteran, a Rhodes scholar and graduate of Harvard, lives with his husband, Chasten, in the same South Bend neighborhood where he grew up, with their two rescue dogs, Truman and Buddy.
Last month, during a Q&A at The South by Southwest Conference & Festivals in Austin, Texas, he said he tries to live a life that is "consistent with Christian teachings" and questioned whether Pence truly believes in Scripture.
"First of all I try to live a life that is consistent with Christian teachings. I know that it is my responsibility not to ever do anything that would in public life, not be equally beneficial or make as much sense to people of another faith or people of no faith. But in my life I believe in that Christian ethic, the idea that was drilled into me in Catholic school even though I'm not Catholic, I'm Episcopalian," he said.
On Sunday, in an interview on NBC's "Meet the Press," he criticized President Trump's popularity among evangelicals as hypocritical.
"It's something that really frustrates me because the hypocrisy is unbelievable," he argued. "Here you have somebody who not only acts in a way that is not consistent with anything that I hear in Scripture or in church, where it's about lifting up the least among us and taking care of strangers, which is another word for immigrants, and making sure that you're focusing your effort on the poor."
He continued: "We see the diametric opposite of that in this presidency. ... Even on the version of Christianity that you hear on the religious right, which is about sexual ethics — I can't believe that somebody who was writing hush money checks to adult film actresses is somebody they should be lifting up as the kind of person you want to be leading this nation."
In an op-ed Monday, conservative commentator Erick Erickson, who is editor of The Resurgent and host of the "Erick Erickson Show" on WSB Radio, insisted that it's Buttigieg's display of progressive Christianity which is a hypocritical farce.
"This is why progressive Christianity is so corrupt and flawed. As much as Buttigieg makes a valid critique on the president's behavior and evangelicals' excusing that behavior, Buttigieg wants to reject the inconvenient parts of faith he does not like. He is a gay man who got married; he does not think homosexuality is a sin despite express statements in Scripture, and he thinks abortion is a moral issue and we cannot legislate our morality," Erickson said.
"Buttigieg wants to use the social obligations as Christians against the president, but wants to avoid any implication on the personal obligations of Christians in terms of clear biblical sexual ethics and how we are to live our lives applying our faith even for 'the least of these,'" he continued.
Michael Brown, host of the nationally syndicated "Line of Fire" radio program, also called out Buttigieg.
"If ever there was a glaring instance of the pot calling the kettle black it was when South Bend Mayor Pete Buttigieg, a professing Christian and practicing homosexual, called President Trump a hypocritical Christian. Seriously?" Brown wrote in an op-ed Monday. "What is utterly absurd, though, is for a man who professes to be a serious Christian, yet is pro-abortion and 'married' to his same-sex partner, to call out Trump's alleged hypocrisy."