A Poverty of Moral Reasoning in the Oval Office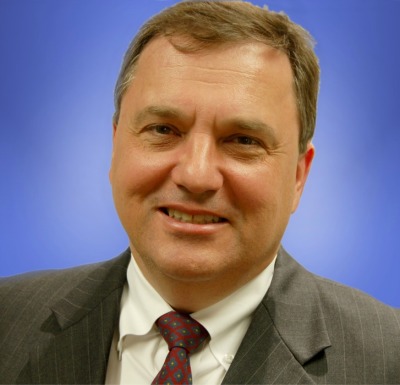 At last week's "summit" event of religious leaders on poverty, President Obama made some remarks that deserve comment.
In his view, Christian churches should "go to the mat" on poverty. He suggests, seemingly, that Evangelicals and Catholics who focus on "reproductive issues, or same-sex marriage, or what have you" should instead concentrate more intently on poverty:
 … (poverty is) the defining issue (of) who we are as Christians, or as Catholics, or what have you … (it) is oftentimes viewed as a "nice to have" relative to an issue like abortion. That's not across the board, but there sometimes has been that view, and certainly that's how it's perceived in our political circles.
As my colleague Pat Fagan and I wrote last week in, among other places, The Washington Post, the Christian emphasis on poverty alleviation, at home and abroad, is profound.
The reason we emphasize "reproductive issues" – the right to life of the unborn child and the need for her mother to be protected from a predatory abortion industry, for example – and "same-sex marriage" is that Mr. Obama and his allies keep insistently pushing them so aggressively in law and policy.
It is indisputable that Mr. Obama is "the most pro-abortion President ever." The homosexual advocacy group Human Rights Campaign called his 2015 State of the Union message the "most pro-LGBT State of the Union Address ever." Yet he seems to wish those of us who care about children within the womb and who believe their mothers deserve better than abortion and who also believe, as Mr. Obama claimed to until a few months before his re-election, that marriage is the union of one man and one woman, for life, would just knock it off.
We will no more be silent about life and marriage than we will be about the poor and oppressed in our own country and in so many nations around the world. Human dignity is indivisible, Mr. President, and we will not debase it by segregating its components.
As to those in need, no one disputes that the poor need assistance, which is why churches, ministries, and Christians individually do so much to help them, at home and abroad. We dispute the means, of course; unlike Mr. Obama, many of us do not believe that federal redistribution of wealth and the intergenerational dependency it creates are beneficial. Nor do we believe that confiscatory tax rates on wealthier Americans are just or effective means of enabling those on the down-side of advantage to rise. Penalizing success does nothing to help the strivers.
The massive Christian efforts to help those in need require no hortatory declamation from the nation's Chief Executive. Maybe he could simply learn more about what we're doing and say, "Thank you."
Our efforts in public policy are often geared to the unborn and their mothers, to strengthening and defending marriage and the family, and protecting religious liberty because those are the great moral issues that, under Mr. Obama, face the most immediate and serious threat.
Mr. Obama's unwillingness to confront the reality of life within the womb is all part of the Left's anti-science motif when it comes to human personhood. He even opposes a measure to end abortions of 20-week old unborn children who, extremely sensitive to pain, literally are ripped apart in the womb. 1
He speaks movingly of the absence of a father in his own life 2, but then advocates stridently for same-sex "marriage" in the apparent belief children really don't need a mom and a dad but simply two adults. How ironic; he had three adults – his mother and his grandparents – in his own life. Why, using his own logic, did not having a Dad matter?
And although he heralds himself as a stout advocate of "freedom of religion," go to FRC's "Free to Believe" site and see what's happening under Mr. Obama's watch to true religious liberty in our nation.
There is something very dark in someone unwilling to confront basic moral choices. That he sits behind a desk in the Oval Office should provoke all Christians to pray for him and for the country he leads.
1 "More than 18,000 'very late term' abortions are performed every year on perfectly healthy unborn babies in America. These are innocent and defenseless children who can not only feel pain, but who can survive outside of the womb in most cases, and who are torturously killed without even basic anesthesia. Many of them cry and scream as they die, but because it is amniotic fluid going over their vocal cords instead of air, we don't hear them." U.S. Rep. Trent Franks (R-AZ), cited in LifeNews.com, May 13, 2015
 2 "I was raised by a single mom and two wonderful grandparents who made incredible sacrifices for me. And there are single parents all across the country who do a heroic job raising terrific kids. But I still wish I had a dad who was not only around, but involved; another role model to teach me what my mom did her best to instill – values like hard work and integrity; responsibility and delayed gratification – all the things that give a child the foundation to envision a brighter future for themselves." Remarks of President Obama on Father's Day, June 15, 2013
Rob Schwarzwalder, Senior Vice-President of the Family Research Council, was a presidential appointee in the George W. Bush administration chief-of-staff for two Members of Congress. He is a longtime member of the Evangelical Theological Society."