QB Aaron Rodgers Reveals His First Impression of NBA MVP Steph Curry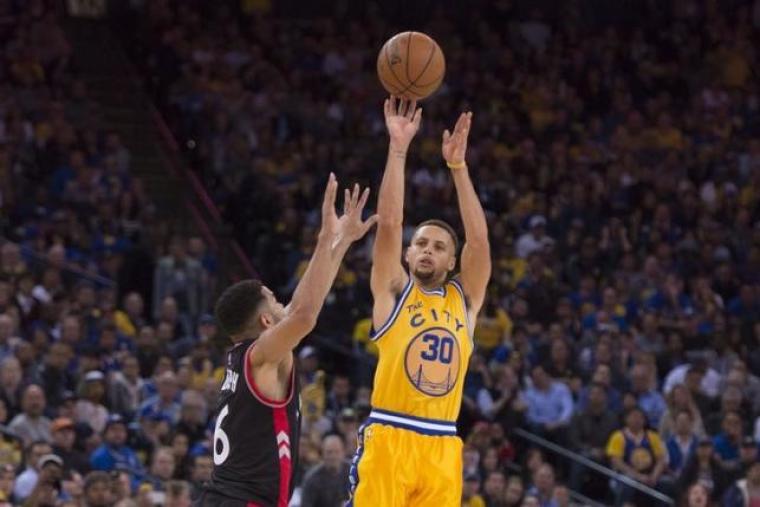 Even before Golden State Warriors guard Steph Curry won an NBA championship and became the 2014-2015 league MVP, Green Bay Packers quarterback Aaron Rodgers saw something special about his fellow Christian athlete.
In 2008, Rodgers, 32, drove to watch Curry play in an NCAA Tournament for his then Davidson College. The NFL QB, who also previously received the honor of being a league MVP, recalled seeing some unbelievable things in Curry back then.
"I drove to Detroit and watched him play Wisconsin and Kansas that year in the Sweet 16 and Elite Eight, and I remember thinking, 'This guy is going to be unbelievable,'" Rodgers said on SiriusXM's Mad Dog Sports Radio channel. "… You're just seeing a guy who cares about it so much and puts in the time, and he's changed the game. You've got to give credit to those guys that are game-changers."
Now that Los Angeles Lakers legend Kobe Bryant is gearing up for retirement, Rodgers says he sees Curry changing the game.
"At a time when a player who I have enjoyed watching over the years, Kobe Bryant, is on the end of his career, you're watching Steph Curry change the game in ways which are really interesting: with his shooting percentage and his ball skills that he obviously works on tirelessly," the Packers QB said. "The fundamentals that he exhibits, I think, are something that all kids can look at and say, 'If you want to be great, it starts with having incredible fundamentals.'"
As a fellow Christian, Rodgers recognizes Curry's God-given talent but also something else.
"Obviously, the talent, you know, a lot is God-given, but a lot you can really work on," he said. "I think that we need to appreciate just how good Steph Curry is and then also appreciate the way he goes about his business."
Rodgers has also been vocal about his faith for some time, which stems from his childhood.
"I grew up knowing what a stable relationship was by my parents' example and how it centered on Christ," Rodgers said in a Beyond Ultimate report. "When our family had its ups and downs, I knew my parents relied on God for everything and He always got us through those rough spots."
That same faith has also been evident in Curry's life, who has been vocal about his beliefs for years.
"I've always believed that success for anyone is all about drive, dedication and desire, but for me, it's also been about confidence and faith," Curry previously wrote in The Cauldron. "To excel at the highest level  —  or any level, really  —  you need to believe in yourself, and hands down, one of the biggest contributors to my self-confidence has been private coaching."
Earlier this year, he took time out to reflect on his Christian faith when speaking to Christian sports apparel brand, Active Faith. According to the Christian athlete, his relationship with Jesus Christ started around middle school.
"My parents had us in church every Sunday, every Wednesday. It was more of a tradition at that point; I didn't have a personal relationship with the Lord until I went to the altar call one Sunday and the youth pastor told us to make a decision for ourselves," Curry told Active Faith. "The youth pastor told us we had to make a decision for ourselves, we couldn't rely on our parents. It had to be a decision on our own, and that's when I made it."