ABC's 'Easter Mysteries' Shows the Risen Christ Jesus Through the Eyes of Peter and Magdalene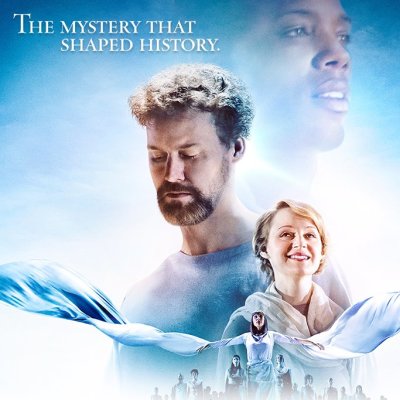 The Biblical story of Jesus' death and resurrection has inspired an abundance of creative works — including engaging novels, dramatic plays, and memorable movies — that significantly depict this utterly marvelous story.
In point of fact, the Bible's text is very brief and to the point. Consequently, wise writers, playwrites, and screen-play authors have a widely recognized poetic license to make good use of their "holy imaginations." In the process, people identified and briefly described in Scripture are justifiably represented quite differently by the many and various responsible authors of plays and movie scripts. Similarly, there are creative differences in the descriptions of these same Biblical characters between the very best of sermons, too!
New Yorker and Tony Award winning John O'Boyle is a gifted playwright who has engaged in a very fresh, creative, accurate, profound representation of the Scriptural characters with marked success. The result is "Easter Mysteries," an awesome and intensely creative dramatic retelling of the most transformative four days in history, the original Maundy Thursday through Resurrection Sunday. A talented, multi-ethnic team of actors put remarkably engaging flesh on the eternal truths of the Gospel story — with the extra grace of compellingly beautiful music. This result is an excellent upcoming one hour ABC Network TV broadcast and an 87 minute DVD.
The "Easter Mysteries" oratorio musical drama is incredibly well-crafted. Every one of the characters who interact with Jesus is fully relatable to our own contemporary experiences — though also completely rooted in kosher Jewish culture of Jesus' first followers. None of those followers wears a halo, and the marked personal differences between them enable a rich intrigue and narrative dynamic that totally rivets the audience's attention to the unfolding story.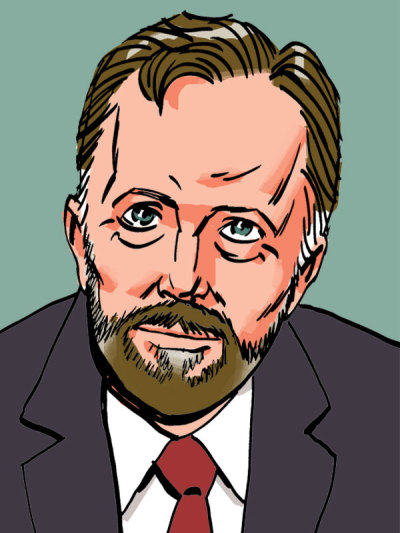 Even though that basic story is quite well-known to many, and even though O'Boyle never wanders away from the core Biblical narratives, he very creatively reveals every individual and their vivid struggles with commitment, doubt, discouragement, hope and faith. The evident Biblical differences of personalities are productively placed under excellent drama's magnifying glass — empowering the audience to more accurately understand and more deeply engage the amazing Scriptural narrative.
Easter Mysteries is an intensely creative and appealing dramatization of the first Maundy Thursday through Resurrection Sunday weekend. Without giving away any details that need to be seen to be fully appreciated, perhaps O'Boyle's most crowning achievement is the dramatic journey he takes us into the spirits of both Mary Magdalene and Simon Peter.
Mary Magdalene is feminine and not sensationalized with any shallow sexualization of her fervent, Biblical passion for Jesus. Her expressions of genuine doubts and discouragements are womanly, as also are her honest hopes, commitment, and faith. The Mary Magdalene of "Easter Mysteries" is so personally authentic and appealing that you will wish you could personally meet her and hear much more of what she has to say!
Also true to the Scripture, Simon Peter is personally engaging, intriguing, and authentic, without any pretenses of perfection or saintliness. He is unmistakably masculine, bold, opinionated, brash, and full of self — and yet thoroughly conflicted and confused both by his own errors and by Jesus' leadership that empowers everyone.
Simon Peter and Mary Magdalene are diametric opposites in "Easter Mysteries." The numerous reports of the resurrection of Jesus — starting with Magdalene's own — make Peter unsure of how he should be a leader now in the new world filled with amazing Gospel grace. The grace-filled world requires an empowering leadership style with plenty of room for others to be leaders, too. And Peter also has to deal with his feelings of guilt over his horrific denials. Jesus alone is able to redeem Simon Peter, unlocking him from his dual prisons of self-judgement and self-centered leadership style.
This fresh approach to Easter is engaging and liberating — and even fun for all.
In the TV version of "Easter Mysteries," all these important personal issues are revealed and handled creatively and honestly within one hour. The resurrection of Jesus shakes up everything, as you would expect. Playwright O'Boyle skillfully represents that transforming power in the interplay of Peter and Magdalene and other memorable characters.
The strong appeal of "Easter Mysteries" is also measured in part by the endorsements by non-Christian leaders, including my colleague Rabbi Joseph Potasnik, the Executive Director of the New York Board of Rabbis and the chief co-sponsor with me for the Jewish-Evangelical RoundTable in New York City, my town. Moreover, this excellent musical drama was dedicated to the memory of the late Rabbi Harold S. White, for decades a chaplain and professor at Georgetown University — who loved "Easter Mysteries" and believed in its potential for interfaith understanding.
Remarkably, such Jewish endorsements and dedications of this creative work are no sign of any diluting of the Gospel story, but rather the truthful representation of Jesus as a kosher rabbi. [See here and here] Moreover, "Easter Mysteries" is especially valuable in our present post-modern environment of interfaith dialog and understanding. Its very engaging human issues invite a broad understanding of Jesus by people of other faiths or of no faith — while the central Biblical themes of Gospel and grace remain clear, authentic, and pure for all to see.
Please check with local ABC Network affiliates for the upcoming one-hour broadcast. Better yet, benefit from the whole "Easter Mysteries"experience by obtaining the recently released DVD.
Dr. Paul de Vries is the president of New York Divinity School, and a pastor, speaker and author. He is a specialist in Biblical hermeneutics and ethics and a life-long advocate of Biblical activism.