'I thought I died': Abigail Zwerner, teacher shot by first grader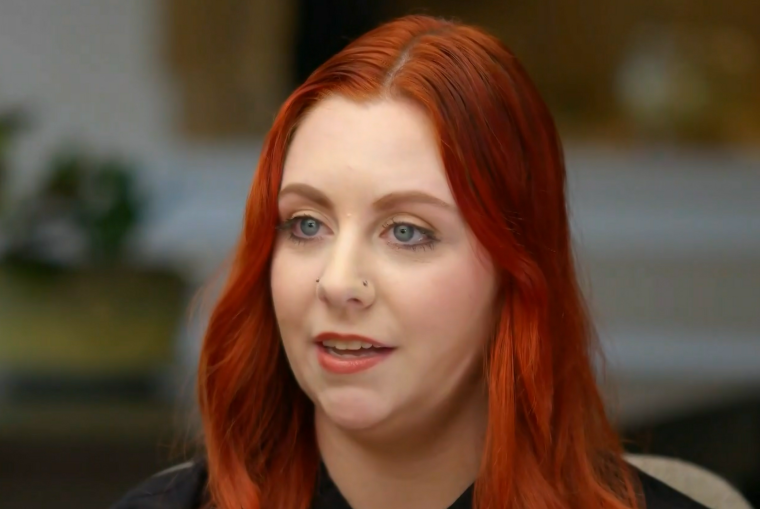 Two weeks after Newport News Commonwealth's Attorney Howard Gwynn announced that a troubled 6-year-old boy who shot a teacher in the chest as she taught a first-grade class would not face criminal charges, his victim, 25-year-old Abigail Zwerner, says she will never forget the look on his face when he shot her.
"I just will never forget the look on his face that he gave me while he pointed the gun directly at me," said Zwerner, recalling the moment she was shot by the boy at Richneck Elementary School in an interview on NBC's "TODAY" show Tuesday.
Days after the shooting, Newport News Police Chief Steve Drew called Zwerner a "hero" for her bravery in the face of danger on Jan. 6, when she made sure her entire class was safe before she went to get help for herself after being shot.
And even as she lay in the hospital trying to recover from her injuries Zwerner remained concerned about her students.
"When I met with Abigail's family on Saturday, and they took me up to her [hospital] room, she asked me first question, 'Do you know how my students are?' She was worried about them," Drew said during a press conference days after the shooting. "And then today … she again asked me, 'Do you know how my students are?'
In her interview with NBC, Zwerner recalled how terrified her students were after she was shot.
"They were screaming," she said. "I think they knew as well that they had to get out of there, but they were extremely frightened and screaming."
Drew said at about 1:59 p.m. on the day of the shooting, police received a call from the school that a teacher had been shot with no other information. Officers "from different areas" quickly converged on the school and at 2:04 p.m., two sheriff's deputies entered the classroom where the shooting took place and found a 6-year-old male student being physically restrained by a school employee.
"The child was physically combative and struck the employee that was restraining him," Drew said.
"Officers then took control of him and escorted him out of the building [and] placed him in a police car with an officer inside and outside of that building. Once that had occurred there was a systematic evacuation of rooms and hallways for safety as they didn't know what they were dealing with," he said.
Police later recovered one spent shell casing, a backpack, a cell phone, and a 9mm Taurus firearm from the scene.
Since the shooting, Diane Toscano, Zwerner's attorney, has detailed in a three-page notice of claim cited by the Daily Press of Newport News, how the boy had exhibited a history of violent behavior toward her client and other teachers before the shooting.
She also showed how the school's now removed Assistant Principal Ebony Parker failed to seriously treat warnings that the student had a gun prior to the shooting.
"Three different times Assistant Principal Parker was warned by concerned teachers or employees that the shooter had a gun on him at school," the claim says. "The tragedy was entirely preventable if Assistant Principal Parker had done her job and acted when she had knowledge of imminent danger."
Children younger than 7 are presumed unable to form the intent to carry out an illegal act under Virginia law, but someone could be charged for failing to secure the gun used in the shooting Drew explained.
It was unclear how the boy gained access to the gun that was secured with a trigger lock and kept on the top shelf of the mother's bedroom closet. In a statement through attorney James Ellenson, the boy's family said their son has an "acute disability" and offered prayers for Zwerner.
"Our son suffers from an acute disability and was under a care plan at the school that included his mother or father attending school with him and accompanying him to class every day. Additionally, our son has benefitted from an extensive community of care that also includes his grandparents working alongside us and other caregivers to ensure his needs and accommodations are met. The week of the shooting was the first week when we were not in class with him. We will regret our absence on this day for the rest of our lives," they said.
"We continue to pray for his teacher's full recovery, and for her loved ones who are undoubtedly upset and concerned. At the same time, we love our son and are asking that you please include him and our family in your prayers."
Zwerner, who is still grappling with trauma from the shooting, said even though she desperately worked to save her students after she was shot, she wasn't sure she would survive. She said she didn't realize that one of her lungs had collapsed after she was shot, but after she went to get help from the school office her vision started to go and her breathing became labored.
"I remember I went to the office and I just passed out," she said. "I thought I had died."