Abolishing Male and Female Identities Is the Real 'War on Women,' Says 'Sex Scandal' Author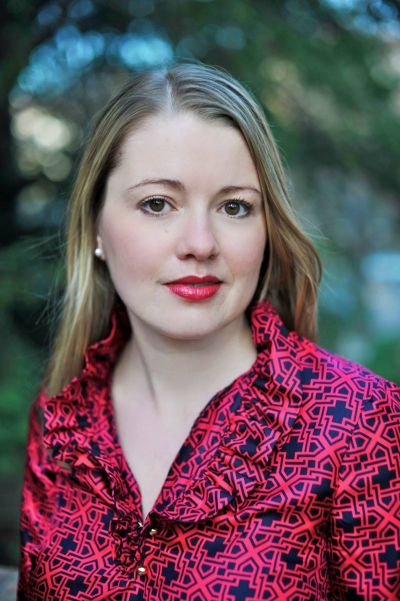 Contrary to claims of "liberation" and "female empowerment," women bear the brunt of the sexual revolution and gender ideology, according to the author of a new book outlining the harms such beliefs are causing in women's lives.
In Sex Scandal: The Drive to Abolish Male and Female, journalist and author Ashley McGuire examines from many angles the dysfunction the sexual revolution has wrought. She specifically engages how the insistence that men and women are essentially the same is not only absurd but dangerous.
The new politics of a "gender-neutral" society are ultimately untenable, she says, and if males and females are to ever be truly equal, you cannot dispense with differentiation between the sexes.
Full of alarming statistics and grisly stories of the abuses that women endure as a result of gender ideology, McGuire makes the case that gender ideology must be resisted and refuted with cold, hard facts before it causes even more harm. Gender theory, she writes, is the real "war on women."
"I have always had these sort of strong feminist impulses," McGuire said in an interview with The Christian Post.
But all of that began to implode for the Colorado Springs native when she enrolled in Tufts University in Massachusetts, a "jarring" experience she recounts, where she discovered how many of those impulses she had absorbed from popular culture did not play out in real life.
"I saw just how unhinged women's actual lived experience of the sexual revolution was," McGuire said. Also unhinged was what is taught in classes as feminism, far from the actual ideals of empowerment and respect, she added.
In Chapter 3, titled "Passed Out Girls in Shopping Carts," McGuire documents how university academic departments facilitate the deconstruction of biological sex and invent new moral systems such that prostitution and violent pornography become seen as "empowering" for women. The examples she provides are true stories that are stranger than fiction.
Miriam Weeks, also called Belle Knox — known colloquially as the "Duke porn star" whose story broke in 2014 — asserts that acting in sexually violent porn films in order to pay for her degree at Duke University is "feminist" because she chose to do it of her own free will.
Another woman from Sacramento State, who goes by the name Natalie Dylan, opted to auction off her virginity for $3.2 million as a way to take power back from "historically oppressive" male-dominated structures. Similarly, websites like SeekingArrangement.com now exist to connect older, wealthy "sugar daddy" men with young women, called "sugar babies," who attend prestigious schools like NYU and Columbia. But don't dare call it prostitution because that sounds like "slut-shaming;" these arrangements are all about "a woman's choice," these young feminists insist.
In defense of her decision, Knox wrote that "reclaiming the agency behind the decision to do, even if it's a degrading sexual act — is absolutely feminism."
McGuire is not having it.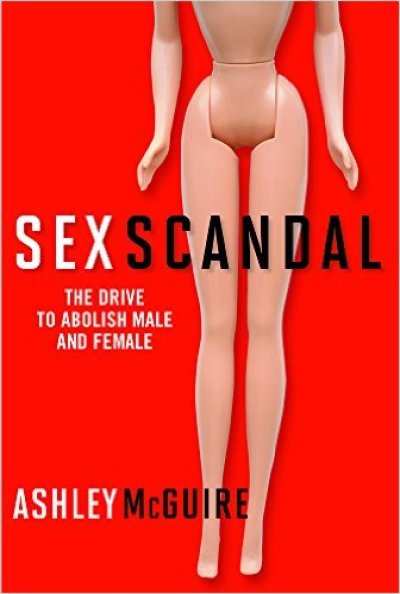 "Setting aside the deep irony that all of these women made money off of their bodies because of the sexual appeal rooted in sexual difference, there are two ideas tying all these stories together: one, that anything can be justified when one is the author of one's own moral code, and two, that women regain power from men by making money off sex. ...
"But somehow in their attempt to establish equality with men, whether through deconstructing sexual difference in a women's studies class or replacing men as their own pimps, today's college women have found themselves in a world of rampant rape and prostitution," McGuire writes.
While she has no tolerance for the endless list of sexual identities and transgender pronouns in use nowadays, McGuire emphasizes that "we should have nothing but empathy" for those who are actually experiencing gender dysphoria.
"And can you really blame people for feeling confused [today]?" she asks. "The message is so confusing and you have these extreme stereotypes of gender. For women, I think it manifests as highly sexualized."
Case in point,  singer Beyoncé was recently on the cover of Time magazine's 100 most-influential people and the ode to the Grammy Award-winning artist was written by none other than Facebook executive Sheryl Sandberg.
"So, if you're a 14-year-old girl and you see that and think 'OK, I'm supposed to look at Beyoncé and think that this is an empowered woman,' but then at the same time you have everyone lamenting, 'Why are young girls so sexualized?'"
Such contradictions in part precipitated the realization for McGuire that the Church provided a much more noble and uplifting vision for womanhood and human relationships.
McGuire, who was raised evangelical Protestant but has since converted to Catholicism, told CP that her journey to the Roman Catholic Church was intertwined with Pope John Paul's II's Theology of the Body — his series of lectures in the 1980s in response to the Sexual Revolution, which offered a clear, beautiful articulation of sexual difference and the complementary equality found there.
Theologically speaking, "what we are seeing is sort of a revival of Gnosticism," McGuire said, adding that the prevailing idea in culture is that human beings are not their bodies, while simultaneously all of culture glorifies the body non-stop.
"It's almost as though when we try to separate our souls from our bodies what we end up doing is reducing ourselves to bodies," she explained. "And what is so unique and unsettling about the denial of sex is the denial of our very selves, the most intimate part of our identity."
"And if people think that we are going to do that and not see major ramifications, they are totally wrong."
At the root of this issue is the operative assumption that far too many on the Left hold: that equality means sameness. To ignore these most important differences is to sever oneself from reality, and when that ethos is extended to law it is wholly unworkable.
Consider violence against women, for instance, the author says.
Although it should be obvious, "the reason rape and sexual assault are in a category of their own is because women are different, because the female sex is vulnerable in a way that men are not," McGuire explained, noting that unlike men, when raped women can get pregnant and the bodily injury they sustain is altogether different.
While McGuire does not identify as a feminist per se, she does hope readers regard her book as a kind of "feminist case" for differentiation of the sexes.
"I am actually motivated by equality and empowerment for women. But I think that is a futile enterprise when you are going to start off with the premise that women and men are no different," she said.
"Feminism has become meaningless. It's much like the word gendered. It doesn't even have a meaning anymore."
Feminism is often spoken of in "waves," McGuire said. "[And] there's a real need for a new wave of feminism that takes the good things that we have accumulated from the previous waves and charts a new path with lessons learned — one that corrects the course."