Abortion Reversal Is 'Harmful Content'?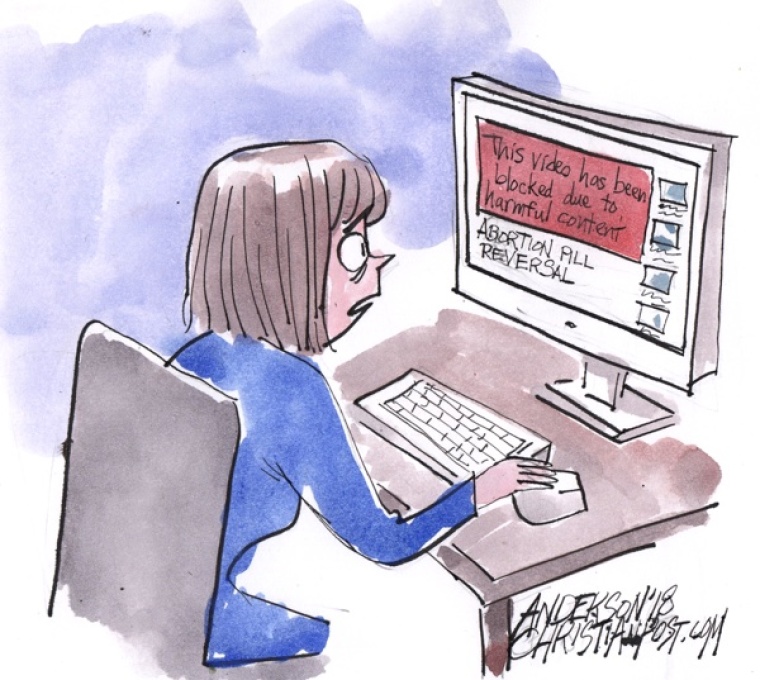 Last week, YouTube suspended the Abortion Pill Reversal account for "repeated or severe violations of [the] Community Guidelines." Four videos were posted to the account. The "offending" videos included one webinar explaining APR in scientific and medical terms. The remaining three told the stories of women who chose life for their babies using the APR protocol.
Citing its policies on "harmful or dangerous content," YouTube opted to suspend the APR account entirely, explaining that it "doesn't allow content that encourages or promotes violent or dangerous acts that have an inherent risk of serious physical harm or death." Examples of videos that violate this policy are videos about "instructional bomb making, choking games, hard drug use, or other acts where serious injury may result."
Read more at: https://www.christianpost.com/voice/youtube-suspends-life-saving-abortion-pill-reversal-as-harmful-dangerous-content.html