Abortionist who believes he's doing 'God's work' denies allegations of sexual misconduct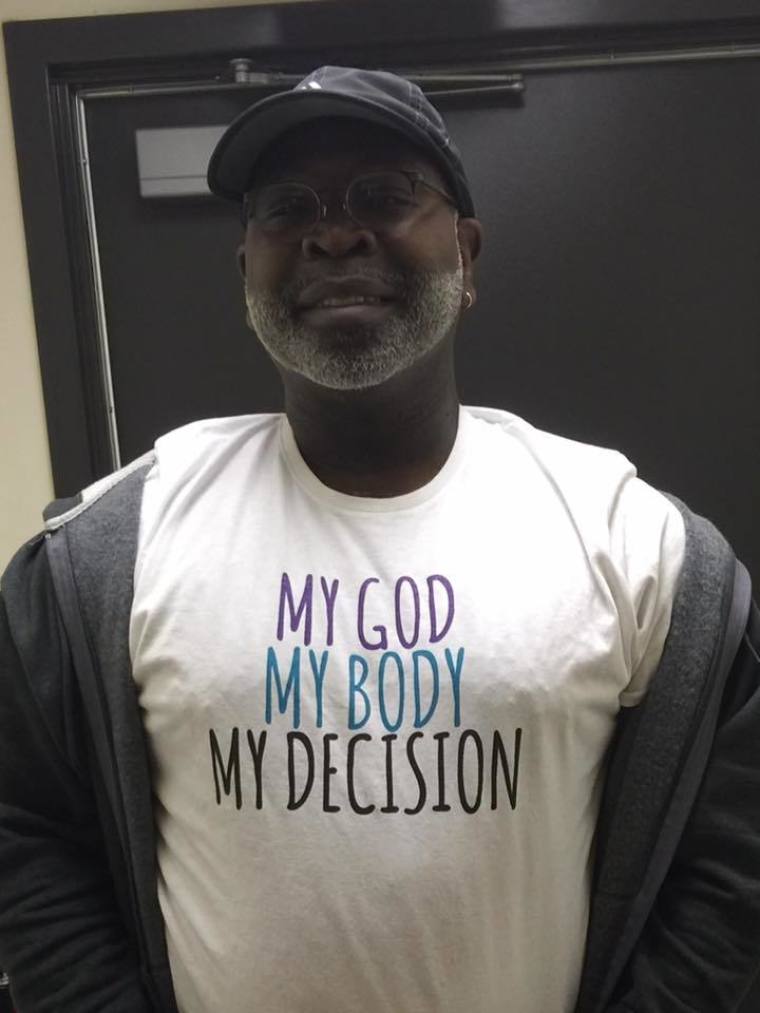 Willie Parker, a prominent abortionists who believes he's doing God's work, denied sexual misconduct allegations this week from Texas-based reproductive rights activist, Candice Russell.
Russell alleged in a piece published on Medium Sunday that Parker, whom she accused of being a "predator," sexually assaulted her after they shared a bottle of wine in his hotel room.
"Eventually I found out that I wasn't an exception to some rule but a repeated pattern. Eventually I learned about you," Russell wrote in the piece where she suggested that the abortionist's behavior is well-known among the reproductive rights community.
Responding on Medium this week, Parker said he was "surprised and disappointed" by Russell's decision to paint a "consensual" sexual encounter as assault.
"While surprised and disappointed that she has described the mutual decision to have a sexual encounter as a situation where I took advantage of her while she was intoxicated, this allegation does not square up with the facts," Parker wrote about the activist he met on a flight in 2015.
"I don't have to call her a liar. Every person who feels like they have been wronged has a right to be heard. As I listen to the story that she published, it bares no resemblance to what transpired. I won't rewrite her story. I'll just state what I know in response to what she has described," he added.
Parker, who said he's never drank alcohol in his life, countered Russell's claim that he intentionally didn't drink the night he had sex with her while she was supposedly drunk.
"I have never seen Candice drunk, including on the night we had sex. If she met up with me when I was in a city convenient to her to meet up, she was driving. I would have never ridden with someone who was drunk," Parker said.
"On the evening that she is describing that we had our only sexual encounter after corresponding in a mutually flirtatious manner by text for over a year-and-a-half, when she came to my room, she walked under her own power, neither her speech or motor functions were impaired, and she self-invited to stay," Parker continued.
"I was receptive as she made her interest in our encounter known. If she had four martinis when she was with me as she said, I didn't buy them, and she was not impaired in the way that I would have expected her to be if she had consumed that much alcohol," he added.
In response to the allegations, Lila Rose, president of the pro-life group Live Action, tweeted: "No surprise here. If you can kill fully developed babies in the womb in the name of 'God,' then such a twisted moral compass can easily justify sexual abuse." 
Despite Parker's denial, several women's groups have announced their support for Russell.
The National Network of Abortion Funds also distanced itself from Parker.
"You may have seen recent allegations of improper sexual conduct against Dr. Willie Parker, who until recently was the namesake of one of our internal abortion funds. The National Network of Abortion Funds is in solidarity with those who have come forward. the NNAF said in a statement.
"When one of us is accused of failing to live up to these standards, it is all of our responsibility to make space for victims to speak or be silent as they choose, and with values of autonomy, compassion, intersectionality, and collective power, move through accountability and restorative justice toward healing," the group added. 
In response, Troy Newman of the pro-life group Operation Rescue said: "I'm not sure which 'values' the NNAF was referring to. Was it the ones that embrace chopping innocent babies in the womb or the ones that castigate Christians for trying to stop the slaughter and the abuse?"
On Wednesday, Parker resigned from the board of directors for the Religious Coalition for Reproductive Choice, a group of interfaith leaders who support abortion rights. 
"We are obviously heartbroken over this situation. We empathize with all victims of sexual misconduct. Additionally, Dr. Willie Parker is a noted abortion provider and leader in the movement for reproductive justice," said Board Chair the Rev. Linda Jaramillo. ...
"As people of faith, we understand that part of our job is to offer context  in difficult times. We recognize the barriers Parker has overcome as an abortion provider, an advocate and a person of color. At the same time, we must hold ourselves accountable. We are aware that the reproductive health, rights and justice movement must be above reproach.