Abuse Is Not Justice, Prisoners Have Dignity Too
Gov. Larry Hogan Was Right to Shut Down Baltimore Prison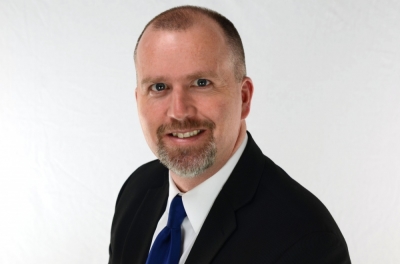 Maryland Governor Larry Hogan recently decided to immediately shut down the Baltimore City Detention Center. His decision is a stunning and important victory for justice, victims and the communities affected by crime.
Governor Hogan made it clear that this decision is about far more important values than just saving money — it's about the value of human life, justice and the advancement of public safety.
The governor stated, "The Baltimore City Detention Center is a disgrace and its conditions are horrendous. Ignoring it was irresponsible and one of the biggest failures of leadership in the history of the State of Maryland."
Governor Hogan's willingness to publicly acknowledge the disgrace that this jail was is recognition that imprisonment is not a license for abuse. What the governor clearly understands and is courageously confronting is the fact that the conditions and culture in jail have a direct and important impact on the lives of those incarcerated — some of whom have yet to be convicted of crime — as well as the people who work inside the jail and the communities who expect incarceration to move a person away from crime rather than toward it.
The urgency of Governor Hogan's effort and his bold management of this issue should be a lesson for other governors, mayors, sheriffs and other elected officials who are called on to incarcerate people.
Sending someone to jail or prison in America is supposed to be his or her punishment; people are not intended to be abused while they are there. If a criminal culture exists in the jail, or is allowed to thrive through drugs, sex, gangs and violence — the community will be less safe when the person incarcerated returns.
The ugly truth about incarcerating people in notorious facilities like Baltimore City Detention Center is that this method of "corrections" has a record of compounding failure. Forty years ago, America locked up 250,000 people; today, that number has grown to a shocking 2,300,000. Somehow, Americans have become inured to the vulgarity, degradation and dehumanization that is the incarceration experience. For a generation, government leaders essentially turned a blind eye to the failure of incarceration to turn people away from crime and drugs and prepare them for productive lives as contributing members of society. Time and time again, we have seen politicians advocate locking people up, and then pointing fingers at others when the toxic culture of the institutions churns out seemingly more advanced and dangerous criminal behavior.
I applaud Governor Hogan for his strong voice for the God-given value, dignity and potential of each human life — those who have caused harm, those who have been harmed and the communities that have suffered too long with failed institutions and leadership. Creating a constructive culture in Baltimore's jails will save a lot more than money.
His leadership on criminal justice extends farther. Earlier this summer, he joined with state leaders from the legislative and judicial branches to establish the Justice Reinvestment Coordinating Council, a bipartisan, inter-branch state working group tasked with undertaking an extensive review of the state's sentencing and corrections policies and developing recommendations for reform. I eagerly anticipate those recommendations and expect them to take us closer towards a just criminal justice system.
Sending someone to jail is a restriction on personal liberty and is a legitimate form of punishment. However, additional punishment in prison that violates human dignity should never be acceptable — and it makes the community less safe. Thank you Governor Hogan for taking decisive action to remove the stain of Baltimore City Detention Center on the great state of Maryland and I look forward to your continued leadership on Maryland's pressing corrections and sentencing challenges.
As Christians passionate about the biblical mandate to "remember those in prison," we at Prison Fellowship are thankful for leaders like Governor Hogan, whose actions support our mission to restore those affected by crime and incarceration.
Craig DeRoche is executive director of Justice Fellowship, the advocacy arm of Prison Fellowship.