Colo. ACLU Leader Resigns After Threatening to Shoot Trump Supporters; Accuses Trump of Hate Speech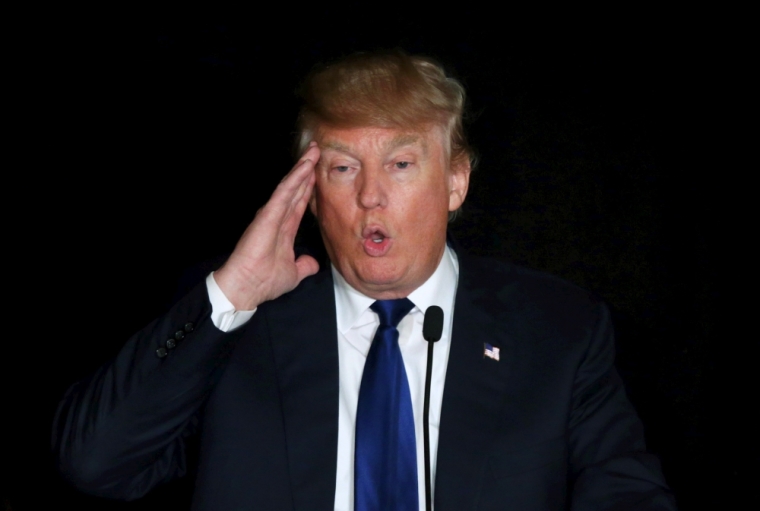 A Colorado ACLU leader resigned after threatening to shoot Donald Trump supporters.
Loring Wirbel, who co-chairs the Colorado Springs chapter of the American Civil Liberties Union, wrote the controversial comments in a December 7 Facebook post. Wirbel made it a point to compare Trump to the infamous Nazis propaganda minister Joseph Goebbels.
"We have to really reach out to those who might consider voting for Trump and say, 'This is Goebbels. This is the final solution. If you are voting for him, I will have to shoot you before Election Day,'" wrote Wirbel.
He resigned Thursday and told the Colorado Springs Gazette, "It was intended totally as a joke, they are taking that stuff out of context. It's smear politics."
The Federalist reported Friday that after threatening to shoot Trump supporters, Wirbel posted another message on social media saying, "Trump is a hate-speech felon who should be in prison."
Wirbel added that if Trump was sent to prison, "He'll probably become more popular as a result.
The ACLU of Colorado says they have accepted Wirbel's resignation and released a statement on their website.
"The ACLU of Colorado does not condone the recent personal Facebook post of regional volunteer Loring Wirbel.
"The ACLU of Colorado is a nonpartisan organization. We do not endorse candidates or parties. We have proudly spent decades fighting for the rights of all Coloradans, regardless of political affiliation, to vote and to freely participate in the political process," reads the statement.
"Our members, supporters, and volunteers are free to express their own personal views and opinions in their personal lives. We have fought for decades to preserve that right, as well, for all Coloradans, no matter how strongly we disagree with the content."
Daniel Cole, executive director of the El-Paso Republican Party was the first to respond to Wirbel calling his post unacceptable.
"I think it's outrageous on its face," Cole declared. "It's beyond belief that he would think it was acceptable to post something like that."
Wirbel first accused Cole of photo-shopping the post on social media which Cole denied, calling the accusation "shameless" on Twitter. Wirbel reportedly deleted the public post after it erupted in controversy.
"To say that you are going to shoot people who disagree with you in order to accomplish a political objective, that is not something you can have in this country," declared Cole to News 13 in Colorado.
"I don't want to ruin his life, but we can't have people who say things like that in positions of leadership," added Cole.