Actor Chris Tucker Says He Prays for Trump, Wants Him to Be Great President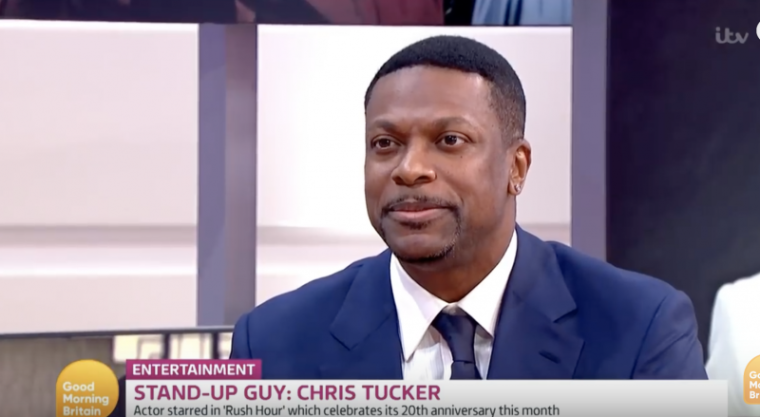 Hollywood actor Chris Tucker shared his thoughts on President Donald Trump during an interview on "Good Morning Britain" where he said he prays for the leader of the free world every day.
Tucker is best known for his role in the "Rush Hour" film franchise and while on the British TV show, the Atlanta, Georgia, resident was asked what he thinks about his president. Tucker replied by first performing his impression of Trump and then proceeded to share his thoughts on his leadership. 
"I hope he does a good job because I pray for him," Tucker said. "I hope he does a great job because we need a good president. We need a lot of things to happen in our country, America. So I hope tomorrow he wakes up and he just does the right thing."
"Good Morning Britain" co-hosts Piers Morgan, who's a friend of Trump's, and Susanna Reid commented to Tucker that he was being noticeably careful with his remarks, refusing to be negative so as to not offend his fans who like the president. 
Tucker, who is gearing up for his upcoming stand-up comedy tour in the U.K. admitted that he does talk about Trump in some of his comedy bits. However, unlike some of his peers in stand-up, such as Kathy Griffin who released an IS-inspired beheading image depicting the Trump, Tucker is keeping his comments inspirational.
"I say a little bit of stuff but I try and encourage him to do the right thing. I'm not a comedian that dogs people out. I want you to do that right thing, hopefully we can be friends one day and we can talk," Tucker continued. "I want him to be successful, I want him to do that right thing. That's my whole attitude and in my show, that's what I talk about."
In 2014, Tucker told The Georgia Straight that he keeps all of his comedy skits positive and clean because of his Christian faith.
"I never was a raunchy, raunchy comic but I didn't think about what I was saying because I was young," he told the publication. "Being a Christian helps me in comedy. I have to talk about other stuff. Normally, most comics talk about stuff that's easy — maybe cussing or saying something raunchy. I have to dig deeper to find something that's still funny and not raunchy. It's harder. I like the challenge."
The movie star added that he believes his morality sets him apart from others in the industry.
"Everybody's doing raunchy comedy," Tucker said. "I go to comedy clubs and it's like, 'All right, how raunchy can you get?' And it's really not that funny to me. What's funny to me is being creative and talking about stuff that I wouldn't have thought about."
Follow Jeannie Law on Twitter:
@jlawcp