Actress Meagan Good Defends Controversial Barely-There Gown on 'Wendy Williams Show' (Video)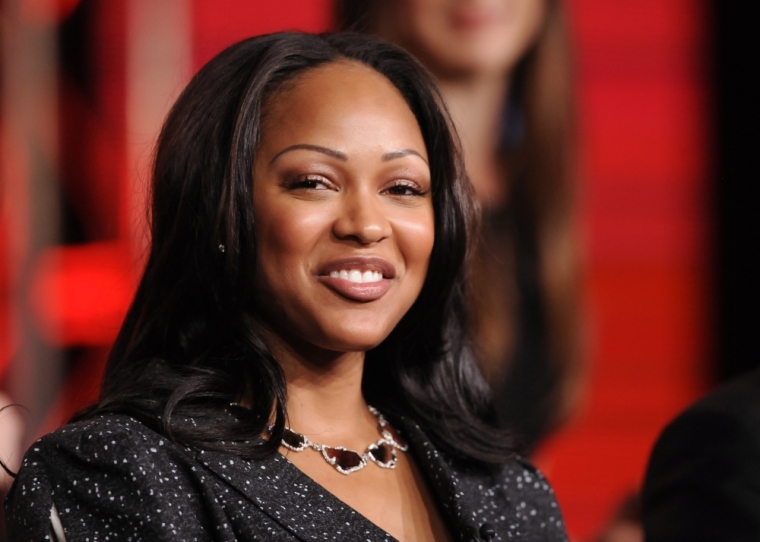 Actress Meagan Good has revealed the backstory behind the controversial blue gown she wore to the BET Awards over three years ago that upset many people in the Black church community and continues to be a topic that she's asked to address. 
During an interview on "The Wendy Williams Show" on Jan 18, Good said she wouldn't have worn such a revealing dress had she known that she would be presenting a gospel music award, which was a last-minute decision made by the organizers of the annual awards show. 
Good set the record straight. "Let me clarify," she said, addressing the criticisms she's faced since the 2013 BET Awards. "I didn't even know I was presenting a church award. It was done last minute. They just changed it. I didn't feel that I was inappropriate, but obviously I learned really quick that people had a problem with that." If Good had it to do over again, she said that she would still have chosen something risque. "I would've worn a different dress, but it still would've been sexy."
The plunging neckline of her royal blue Michael Costello gown extended from neck to navel, exposing what many described as too much cleavage and inappropriate attire for presenting a Christian gospel music award.
Although the gown was considered by many to be over-the-top, Good said that she has been acclimated to such attire by her Hollywood roots. "People are like, 'Well, you need to dress appropriately.' I'm like, 'Well, I grew up in the business doing shows off Broadway with drag queens. This is appropriate to me, and DeVon likes it.'"
Good, who considers herself to be a woman of the cloth and a woman of the streets, said her example has inspired others who've felt they weren't worthy of coming to Christ. "I appeal to people who have been bullied, and people who have been told they're not good enough for God. You're [critics] not God. Let God be God."
Host Wendy Williams complemented Good on her ability to keep fit and looking young. Good responded by praising God for helping her maintain her physique.
Good, 35, said of her youthful physique, "Thank you Jesus. Thank you Lord. [I'm] trying to keep it together," to the applause of audience members on "The Wendy Williams Show" last week. The starlet, who some consider to be a sex symbol, said she wants to be far more than that.
"I don't want to just be one thing. I want to be everything: I want to be a superhero, I want to be sexy, I want to be strong, I want to be spiritual, I want to be everything that I'm called to be, and it's a lot of different things," she said.
The Los Angeles native has been married to preacher DeVon Franklin for five years. She explained that before the two met, her husband had been celibate for 10 years. Once they met, they waited to have sex for more than a year until they were married.
"For me [premarital sex] it was always a conflict, something I felt bad about in my spirit. I didn't grow up in the church, but I grew up reading my Bible. I got saved when I was 12, I got baptized when I was 19, on my own. So, I always had a conviction about it. But I always felt, 'Well, this is the one area that God understands.' No man, either you're going to do it all or you're not."