Adrienne, Israel Houghton Celebrate Housewarming With DeVon Franklin Prayer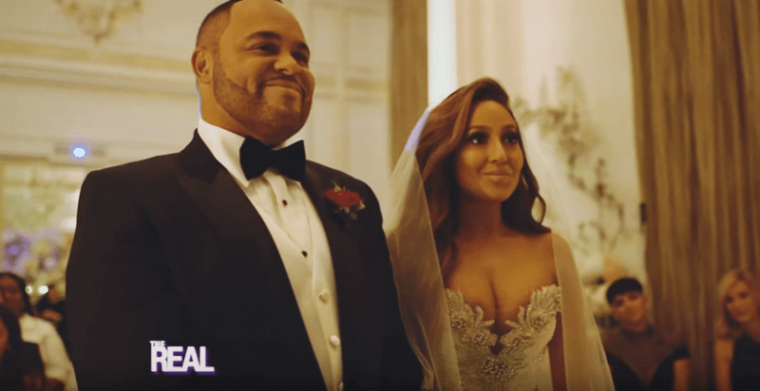 Gospel singer Israel Houghton and his entertainer wife Adrienne Houghton hosted their housewarming party on Memorial Day weekend which featured a prayer from Hollywood executive and DeVon Franklin.
The Houghtons, who were married last year, enjoyed their holiday weekend by throwing a party to celebrate their new home with a guest list that included Adrienne's co-hosts from "The Real," Franklin and his actress wife Meagan Good.
Jeannie Mai, Adrienne's co-host on the daytime talk show, posted a video on her Instagram page of the Houghtons' housewarming party. Franklin and Good can be spotted in the video laughing along with other guests.
"When @devonfranklin lays down a prayer to seal Ade's and Is new home.. Congrats you two," Mai wrote. "Freddy and I couldn't imagine a better setting as you both start your new life. #neighbors #weregettingbikespeople #housewarming @ihoughton @adriennebailon."
Aside from Mai, "The Real" co-host Loni Love was also in attendance at the housewarming festivities. The talk show hosts, which also includes actress Tamera Mowry-Housley, have been vocal about sharing their Christian faith with one another for years.
While preparing for the first season of the show, Adrienne spoke with The Christian Post about how her fellow cast members' faith contributed to their group chemistry.
"I love that all five of us [are] believers. Before we walked out on that set every single day, we prayed. I don't know what anybody else's rituals are on other shows, but I said there's something so special and so crazy about that," Adrienne told CP. "We pray that God use us individually to touch somebody, to make somebody laugh, to make somebody say 'Oh my God, I'm not alone!' For a woman that's at home that maybe can't go out with her girlfriends on a daily or even a weekly basis ... she can kick back and watch the show and feel like we are her girlfriends and she can be a part of the show."
The entertainer insists she never expected to be a talk show host, but told CP why she decided to utilize the platform.
"Funny enough it wasn't my plan to say I wanted to be a talk show host but I kept getting these opportunities," Adrienne previously told CP. "I said 'Lord if you're opening these doors then I might as well see what's up.' I said 'God if it be for me, let it be for me.'"