Adult Women can Prevent Acne with Diet Rich in Fruits, Veggies and Fish: Study
While acne has been stereotyped as a problem exclusively for teenagers, a large number of adults also suffer from the annoying skin condition.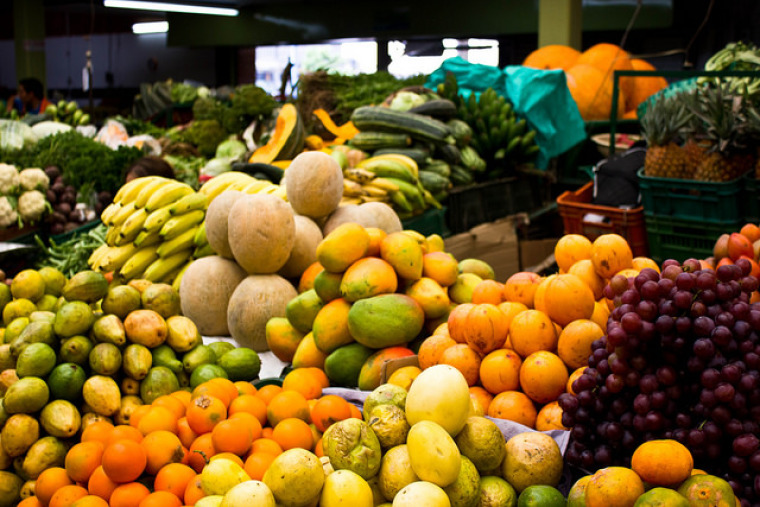 Estimates suggest that about 20 to 40 percent of adults continue to have breakouts on their skin. And women are believed to be more susceptible than men to the onset of adult acne as they experience more frequent hormonal imbalances.
What Causes Adult Acne in Women?
Chronic stress, genetics, and unhealthy eating habits all factor into the probability of an adult woman developing acne, reports an Italian study carried out by researchers from the Group for Epidemiologic Research in Dermatology (GISED).
The researchers surveyed 238 adult women (aged 25 years or older) diagnosed with acne and 270 women diagnosed with other conditions as its control group, across 12 Italian cities. The study explored the role of personal and environmental factors in causing adult acne.
Women who consume large amounts of junk food, specifically foods with a high "glycemic index" -- which cause blood sugar to surge -- are more likely to get an outbreak, according to Dr. Debra Jaliman, an assistant professor of dermatology at the Icahn School of Medicine at Mount Sinai in New York City. Such foods include sugary items like cookies, donuts, and cake as well as carbohydrate-rich foods like white bread, rice and potato chips.
Women who lead highly-stressful lives are three times as likely to have adult acne than women who are less stressed it was discovered. Also, the presence of acne in siblings or parents increases the risk of outbreak for an adult, Dr. Jaliman added.
Fighting Acne with Better Eating Habits
In the GISED acne study, researchers discovered that low consumption of fruits, vegetables and fish played a massive role in the outbreak of acne in women.
The study reports that women who ate fruits, vegetables and fish on less than four days per week were twice as likely to have adult acne than women who consumed the foods more often.
They attributed this to the fact that fish meat contains high amounts of healthy omega-3 fatty acids while fruits and vegetables are rich in essential vitamins, minerals and nutrients.
While following a diet rich in these foods plays a significant role in reducing the outbreak of adult acne in women, further research is required to see if it can ward off acne entirely, according to WCVB.
Meanwhile, Dr. Jaliman advises women suffering from adult acne to follow a healthier diet and reduce their stress levels by "doing something that you find relaxing for yourself daily."