Advice for Young Republican Christians Coping With Trump's Sexual Assault Comments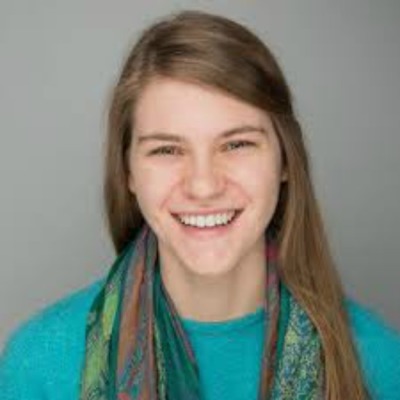 Late Friday night, text messages from young Republican Christians flooded my phone.
"Is this the end?"
"I can't condone this. I just can't."
"Tell Pence he got a promotion please."
"I'm about to burst into tears. You don't even know."
"I'm still voting for him but this is the worst thing that could happen right now."
To say that young conservatives are disappointed by the leaked audio of Mr. Trump's crass statements from 2005 would be an understatement. These young conservatives are reeling.
While I'm not shocked by Mr. Trump's comments (due to the moral depravity of our nation and its culture,) I am surprised by just how hard young conservatives are taking it. For many, it is the first presidential election they have followed, the first they will vote in, and the first for which they've spent hours volunteering. They are emotionally invested, and rightfully so. It is the Millennial generation that will live with the consequences of this election.
But as I talked through the gravity of this October surprise with my peers, I realized that, like most else in this world, none of it makes sense without a solid, Biblical worldview.
Raw, obscene, and repugnant — this is the reality, not just of Donald Trump's comments but of the reality of man. And until we come to terms with the fact that every candidate is fallen man, we won't have a healthy perspective on this election cycle.
We know the Bible says in Romans 3:23 that "all have sinned and fall short of the glory of God."
Yet with the hype surrounding the election, it becomes so easy to put our hope in a candidate, campaign, or political party.
But the Bible says also, "Do not put your trust in princes, in human beings, who cannot save."
While perhaps a little out of touch with the American political structure, another translation of Psalm 146:3 says, "Don't put your confidence in powerful people; there is no help for you there."
This strikes at the heart of what we are experiencing. Young Republicans are brand-new to the political arena. We are inheriting a tumultuous political landscape and a country with equal unbalance. It makes sense to look up to experienced political operatives and to campaign for a man whose brand is success. However, these operatives and this candidate should not be our final hope.
We cannot put our confidence in powerful people, because even they are human. We must put our faith in something far greater.
Psalm 118:8 says, "It is better to take refuge in the LORD than to trust in people."
Now, we have two imperfect choices to guide an imperfect nation in an imperfect world. And until Christ's return, we must navigate and make decisions within the context of this imperfection. As confusing as this may seem, there is one thing of which we can be certain.
There is no authority except that which is from God.
Romans 13:11 says, "The authorities that exist have been appointed by God."
And so for the many who say they won't vote this election cycle or are wishing that their was another viable candidate to choose from, think again. The Lord used the greatest of sinners for his purpose, whether that was King David or the woman at the well. He can use Donald Trump and he can even use Hillary Clinton.
We've all heard the arguments about nominating Supreme Court justices and approving legislation on issues like abortion and religious liberty. But this isn't an appeal for young Republicans to vote a certain way. It's an encouragement to see this election cycle for what it is, in the context of fallen man and an Eternal God.
Stay involved in this election cycle. Don't become discouraged or lose heart. But above all else, guard your heart in such a way that when major setbacks occur, you hold an eternal perspective.
Man will fail you, but Jesus never will.
Lauren Cooley is a conservative commentator, columnist, and consultant. She speaks nation-wide about bias in higher education and political issues impacting young adults.