'Affluenza' Teen Ethan Couch's Wild Millionaire Parents Accused of Laundry List of Crimes and Traffic Violations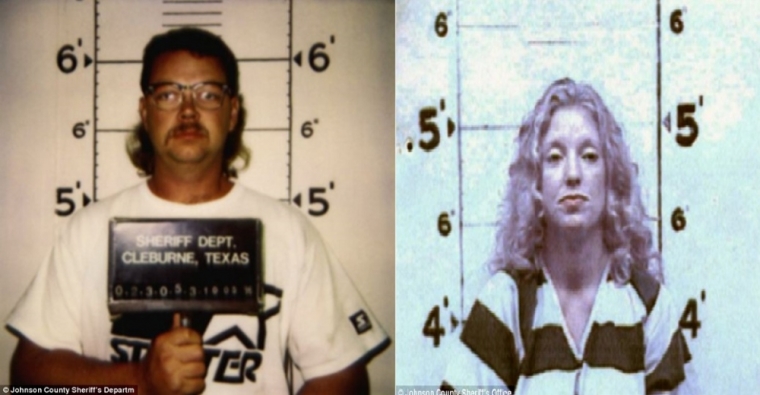 Looks like the "affluenza" afflicted 16-year-old Ethan Couch, who was recently sentenced to probation for killing four people and injuring nine others in a drunken crash in June, was simply living what he learned from his millionaire parents, Frederick Couch and his ex-wife,Tonya.
A MailOnline report, has revealed that the duo was not only once partners in love but shared a laundry list of more than 20 criminal and traffic violations for which, like Ethan, they served no time in prison.
The one-time couple both have several driving citations on their records, according to the report, and Frederick Couch has been arrested for allegedly evading arrest and assaulting his ex-wife.
Despite their spotty records, however, neither of them have been punished beyond small fines for traffic violations and a six month community supervision order for Tonya.
The community supervision order stemmed from a 2003 incident where Tonya was charged with a misdemeanor offense of reckless driving after she, "intentionally and knowingly drove a motor vehicle in a willful or wanton disregard for the safety of persons or property." Court records allege that she forced another motorist off the road with her vehicle. She was additionally slapped with a $500 fine for the offense.
Tonya was also stopped for speeding and three counts of failing to adequately secure children under 17-years-old that year.
All the serious cases against Frederick Couch dating back to 1989 were dismissed including two theft cases that were laid to rest after he paid "substantial restitution."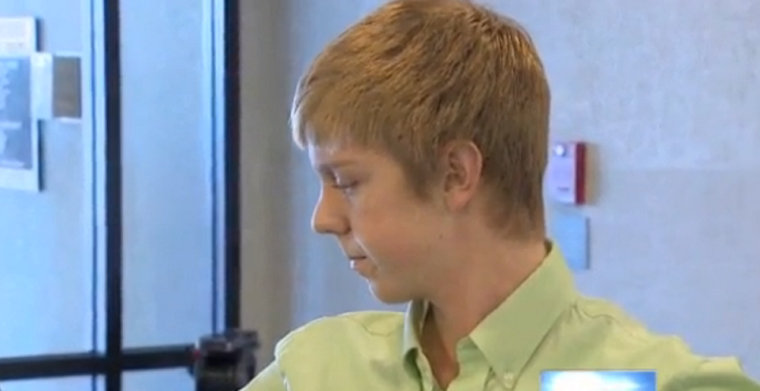 A source at the Johnson County court records office in Cleburne, Texas, told MailOnline that Ethan's father "must have a very good attorney."
Frederick Couch, 48, has a total of 22 accusations on his record, which include four criminal misdemeanor allegations and 18 traffic violations that included speeding and driving without a license.
In June 1988 he was accused of buying a $46 pair of shoes with a worthless check. The case was dismissed only after he "paid full restitution of $830.56."
Four years later in April 1992 he allegedly used another worthless check to buy $26.41 worth of gas. The case was dismissed after he paid $274.80.
The report further noted from court documents that in 1996 Frederick Couch, "intentionally and knowingly caused bodily injury to Tonya Couch by striking" her "on or about the face with his hands causing Tonya to fall, and by grabbing" her "on or about the neck with his hands, scratching" her "neck." Tonya did not press charges, so the case was dismissed.
Ethan's defense attorney's argued that the teen was a victim of his parents' wealth, which afflicted him with affluenza, which made it difficult for him to distinguish between right and wrong.
Since the teen was sentenced to probation last week, however, there has been an international outcry labelling the sentence as a gross miscarriage of justice.
As of Tuesday afternoon, more than 13,000 people had signed a change.org petition calling on Governor Rick Perry of Texas to remove Judge Jean Boyd from the judicial bench for sentencing Ethan Couch to probation for his deadly drunk driving accident.
"As a retired police officer/police chief in Ohio for 33 years, I have seen egregious decisions from the bench, but this decision makes all the others pale in comparison. Judge Boyd deserves to be stripped of her right to continue as a judge or even an attorney. Please take action against her," noted George Dragovich of Hartville, Ohio, after signing the petition.