After Eddie Long's Death, Daughter Says He Was 'Perfect,' Others Point to His Cloud of Secrets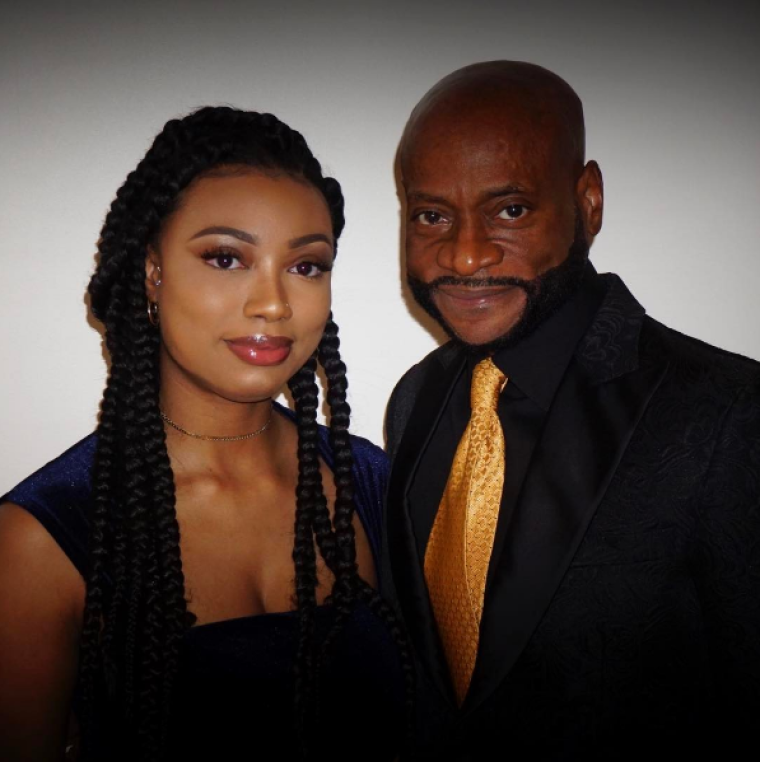 Hours after New Birth Missionary Baptist Church in Lithonia, Georgia, announced the death of their controversial leader, Bishop Eddie Long on Sunday, the late preacher's daughter, Taylor, called her father "perfect" and said she didn't blame God for wanting him back.
"I love you Dad. Thank you for being perfect. I cherish every moment I've shared with you even up to your last breath. I don't blame God for wanting you back, I would too. Everything I do is for you, it's been my honor to be your daughter. Thank you for being the greatest example of a wonderful father and husband. You kicked cancer's ass! Job well done my angel," she wrote in a post on Instagram with a photo of her father during his sickness on Sunday.
Gospel recording artist Byron Cage, who served at New Birth for 12 years, also noted on Twitter that his "heart is heavy" over Long's passing.
"My heart is heavy, but God is in control. See you in the rapture Bishop Eddie Long. It was my honor to serve New Birth for 12 years," he wrote.
New Birth announced the death of their leader in a statement Sunday morning, saying he died after "a gallant private fight with an aggressive form of cancer."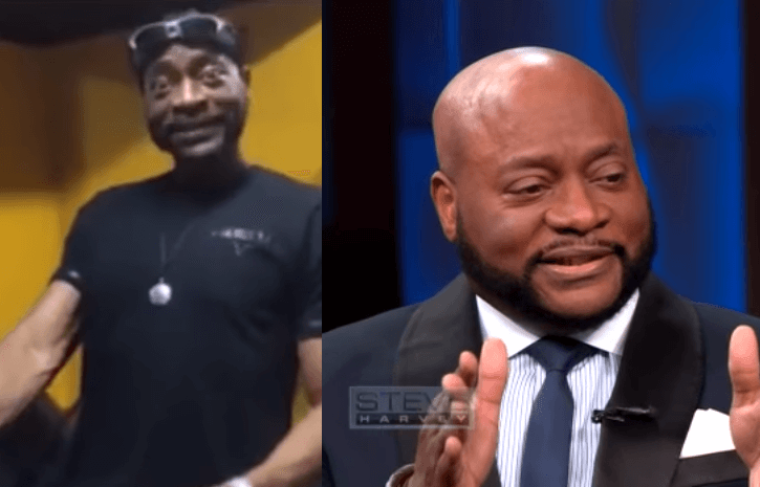 Sunday was the first time the church has specified Long's "health challenge" since he announced he was ill last September.
The announcement came after it was reported that he was dying from an unspecified gastro-intestinal cancer after he revealed an emaciated frame to the public claiming his weight loss was due to a new raw vegan diet.
While condolences abounded online for the bishop on Sunday, lamentations and condemnations of the preacher were also rife.
Long had for years lived under a cloud of allegations stemming from lawsuits filed by multiple men who claimed he engaged them in sexual acts, but he never publicly discussed the specifics of those lawsuits.
Long settled with his accusers — Anthony Flagg, Maurice Robinson, Jamal Parris and Spencer LeGrande — in May 2011, approximately eight months after they leveled charges that he had coerced them into having sexual relationships with him while they were teenage members of his congregation.
Just weeks ago the controversial preacher drew the ire of iconic gospel singer Kim Burrell who referenced public speculation that he was perhaps dying of HIV or AIDS.
"I've never seen anything as heartbreaking as watching Bishop Eddie Long go down to nothing. It is an embarrassment to the Church. 'Cause nobody would be making that you have AIDS unless a homosexual man didn't come out and reveal what you did behind closed doors ... they have yet to deny it," she said.
Burrell warned members of her congregation that if they engaged in homosexual behavior while they professed to be Christians, 2017 would be a year of reckoning for them.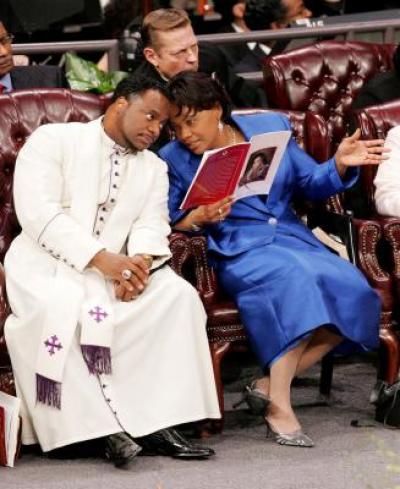 "Anybody in the room who is living with a homosexual spirit, beg God to free you. If you play with it in 2017 you'll die from it. If you play with it in 2017 in God's house you'll die from it. Y'all came to hear about carnal, I came to tell you about sin," she said bluntly. "That perverted homosexual spirit is a spirit of delusion and confusion and it has deceived many men and women. And it has caused a stain on the body of Christ."
New Birth church member and mother of four Aaliyah Butler, 41, told The Atlanta Journal-Constitution on Sunday that Long had helped her personally.
She said he "mentored" her oldest son, now grown, when he was younger and had gotten into "some trouble."
Long, she said, talked to her son, "and I think his mentorship helped lead him on a direct path." Her son is now 24, she said, and he is trying to start his own used car sales business.
Regarding the lawsuits against her late pastor, she called them the 2010 "attack" that was made not just against Long but all Christians.
"A lot of people left; a lot of people stayed," she said, noting that she never considered leaving the church she has attended for 17 years. Long's death, she said, was "a sober moment for us."
Yolanda Adams, another iconic gospel singer who came to Long's defense in light of Burrell's comments, said on Sunday that she was praying for Long's family and urged others to respect their privacy.
"Our thoughts and prayers go out to Lady Vanessa and all family and friends of Bishop Eddie Long. We respect their right to celebrate his life in privacy and with respect. Love y'all," she wrote on Facebook.
Adams' statement on Long's death, however, sparked a major debate among her 2.5 million fans, some of whom felt her statement was hypocritical.
"Watching the commentary on the death of Bishop Eddie Long is similar to the fans John Gotti — the Teflon Don — had. People love the villian and despise the victim. This comes from the sinful nature of man, and the meaningless words many repeat. Both of these men left victims that needed lots of prayer, not many stepped up," wrote Raymond Brown.
Others chided the late bishop for his secrecy.
"He was ill, what the illness was we may never know. However, HE KNEW and somehow not using the moment to teach (being a bishop and leader) was a disservice and disingenuous 'This is my struggle, here is what I'm doing to overcome' that wasn't the battle cry. Instead a cloak of secrecy which is what makes people distrustful. SECRETS. I hope that his family will find strength and can make peace living under the cloud of secrecy which they have now inherited," wrote Celeste Mckenzie.
In the final weeks leading up to his death, Long remained defiant in the face of his illness and refused to discuss it even with his church members.
"I know a lot of you try to contact me, and call me and text me. I can't return all the texts, I get all the love. Just know I can't do it. It's just too many, too many," stressed an emaciated Long in a clip from a Dec. 11, 2016, sermon posted on YouTube.
"But it makes me feel good to see all them folks that's praying for me. I want you to know because one reason I can't even when some ... is because everybody want to ask questions. I don't want to rehearse facts," Long said in a bid to silence his concerned flock.
In their statement on Long on Sunday, New Birth reflected on Long as a family man with "unyielding faith."
"As a man of God with unyielding faith, Bishop Long maintained his commitment to our Heavenly Father as he proclaimed that cancer would not kill his faith nor his spirit," the statement said.
His wife of 27 years, Vanessa, said she believes her husband is now in a "better place."
"I am confident through my belief in God that my husband is now resting in a better place. Although his transition leaves a void for those of us who loved him dearly, we can celebrate and be happy for him, knowing he's at peace," she said.
Eddie Long was 63. He is survived by his wife and four children, Eric, Edward, Jared and Taylor, as well as three grandchildren. Funeral arrangements are expected to be announced in the near future.