'Agnostic' Disney Star on How Role in Movie 'Saved His Life', Reignited His Christian Faith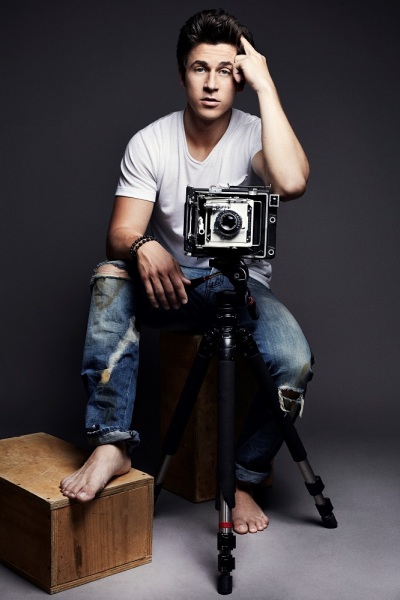 Speaking at a recent screening of the upcoming film "Little Boy" in New York, former Disney Channel actor David Henrie explained how working on the movie helped "save his life" by snapping him out of an "agnostic" rut in his life and led him back to Christianity.
The 25-year-old Henrie, who starred in the popular Disney show "Wizards of Waverly Place," plays London Busbee, the older brother of the main character Pepper Busbee, or the "little boy." The plot of the movie is that 7-year-old Pepper is desperately trying to find a way to bring his father back home from World War II and tries to do everything in his power through faith to make that happen.
The Christian entertainment news site Breathecast reports that Henrie told the audience at the Feb. 26 screening that when he first read the script, he was so moved that he sat in a coffee house and wept. Henrie recalled that he told his agent "this is the best script I have ever read, please get me in for this."
After auditioning for a role in the movie, Henrie said he met some of the films producers, like Eduardo Verastegui, who were influential in helping him return to faith. The movie was written and directed by Smithsonian Institute Award-winning director Alejandro Gomez Monteverde.
"They were instrumental in changing my life, helping me to find the greater good and awaken the little boy in my heart, and led me back to my faith, led me back to my beliefs, and it has completely changed my life," Henrie asserted.
The report also adds that Henrie, who proclaims to be a devout Catholic, confessed that he was in "a very agnostic place" in his life before working on the set of "Little Boy."
"When we were on set, there were people of all different beliefs," Henrie explained. "I had no clue that there were Christians behind the film. I will forever be grateful for 'Little Boy' because it was the film that saved my life."
ASSIST News Service's Dan Woodling interviewed Verastegui and the movie's lead actor, Jakob Salvati, who plays Pepper Busbee, at the National Religious Broadcasters' Convention in Nashville, Tennessee, in late February.
Salvati, who is the son of a California pastor in real life, explained the Christian overtones visibly present in the movie.
"Yes, I try everything in my power through faith to get my father back, because in my own life, I have learned from preachers at church that you can move a mountain with just a mustard seed of faith," Salvati explained. "And in the film, I try everything in my power, but instead of just moving a mountain, I'm ending the war so I can bring my dad back."
Salvati and Verastegui explained that Pepper's faith was influenced by a priest who told him that one of the things he needed to do to bring his dad home from World War II was to befriend the Japanese person in his town.
"He gave me a list that will bring up my faith as I believe that having faith as a mustard seed can bring my dad home," Salvati said. "So I try everything in my power to get that list done. One of the things on the list was to befriend Hashimoto who has the enemy's face, but he's not really the enemy."
"Because we are in World War II, Hashimoto was the only Japanese in town and everyone hated him, including 'Little Boy' because he thinks he's the reason why his dad is in World War II fighting against Japanese," Verastegui added. "But then the priest tells him, 'Your faith cannot work if you have hatred in your heart. So you have to become his friend.' In other words, 'If you want to be perfect, love your enemy and a part of the list is just that — loving your enemy."
Although Henrie has been acting since he was nine, he said the serious nature of the role that he plays in the "Little Boy" took some getting used to because he is more accustomed to acting in comedies.
"The emotion was a lot and I wasn't use to that," Henrie said. "Angry and emotional all the time was tough, but you learn to laugh at it."