Al Mohler: Revoice Is 'Halfway House' Between LGBT Culture and Evangelical Christianity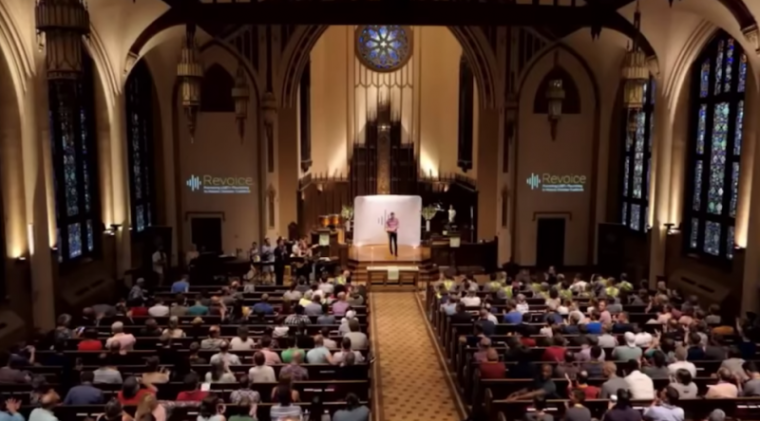 A prominent Southern Baptist leader is criticizing the recent Revoice conference, saying it is awash in confusing language and does not represent faithful Christianity despite its assertions of adherence to biblical sexual ethics.
"Revoice represents an attempt to build a halfway house between LGBTQ+ culture and evangelical Christianity," said Al Mohler, president of The Southern Baptist Theological Seminary. 
The Revoice conference, which took place last week at a St. Louis, Missouri, Presbyterian (PCA) church, was put on with the stated goal of supporting and encouraging Christians who identify as LGBT "so they can flourish while observing the historic, Christian doctrine of marriage and sexuality."
Yet in the weeks leading up to the event, some expressed alarm and asserted that the notable evangelicals who endorsed or associated themselves with Revoice were furthering unscriptural views about identity and appropriating the lingo of gay activism, particularly talk of "sexual minorities" and "redeeming queer culture," as was described on the conference website.
In a lengthy post on his website Wednesday, Mohler analyzed the conference and the words and writing of some of the speakers, grounding his comments in light of the ongoing chaos the sexual revolution unleashed.
"This revolution requires a total redefinition of morality, cultural authority, personal identity, and more. The revolution requires a new vocabulary and a radically revised dictionary. Ultimately, the moral revolutionaries seek to redefine reality itself. And this revolution has no stopping point. The plus sign at the end of LGBTQ+ is a signal of more challenges sure to come," he said.
And it is that new vocabulary that was present in much of the Revoice conference, especially the identity categories "LGBT Christians" and "gay Christians," he added, noting how language matters.
He explained: "This language implies that Christians can be identified in an ongoing manner with a sexual identity that is contrary to Scripture. Behind the language is the modern conception of identity theory that is, in the end, fundamentally unbiblical."
"The use of the language of 'sexual minorities' is a further extension of identity theory and modern critical theory and analysis. In this context, 'sexual minority' simultaneously implies permanent identity and a demand for recognition as a [political] minority."
Such terms distort the larger story about what it means to be in Christ, he said.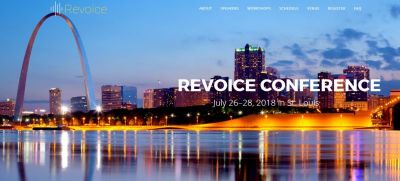 "The larger problem is the idea that any believer can claim identity with a pattern of sexual attraction that is itself sinful. The Apostle Paul answers this question definitively when he explains in 1 Corinthians 6:11, such were some of you," Mohler emphasized.
The seminary president went on to observe that the conference did not speak much at all to the "T" in LGBT regarding what the historic Christian tradition offers persons who identify as transgender. He further noted that while Revoice appears to align with the orthodox doctrine of marriage and sexual ethics, some of its main organizers and speakers make common cause with voices who do say homosexual practice is in keeping with Christianity. In other words, despite their stated beliefs, the LGBT identity seems to trump everything.
Nate Collins, who founded Revoice and is a graduate and former employee of SBTS, is linked to groups like LoveBOLDLY, which does not affirm the historic Christian view of sexuality. At an upcoming LoveBOLDLY conference where he is slated to speak in Cincinnati in October, many perspectives are represented, including that of a woman in an openly lesbian relationship.
Mohler also drew attention to a particular session at Revoice that has garnered considerable criticism.
The session, "Redeeming Queer Culture: An Adventure," asserts in its online description that "Christians have often discarded the virtues of queer culture along with the vices, which leaves culturally connected Christian sexual minorities torn between two cultures, two histories, and two communities" and asked "What queer treasure, honor, and glory will be brought into the New Jerusalem at the end of time (Revelation 21:24-26)?"
That means "torn between queer culture and the church," Mohler explained, and that, "to state the matter clearly, is unstable, unfaithful, unworkable, unbiblical ... impossible."
He concluded: "We should take the organizers of Revoice at their word and hear what they are saying. We should lament the brokenness and understand the many failings of the Christian church toward those who identify with the LGBTQ+ community."
"But we dare not add yet another failure to those failures. We cannot see Revoice as anything other than a house built upon the sand. Revoice is not the voice of faithful Christianity."