Al Sharpton Calls for Peace After Critics Blame Him, Mayor de Blasio for NYPD Shootings; 'They Have Blood on Their Hands'
Al Sharpton Calls for Peace After Critics Blame Him, Mayor de Blasio for NYPD Shootings; 'They Have Blood on Their Hands'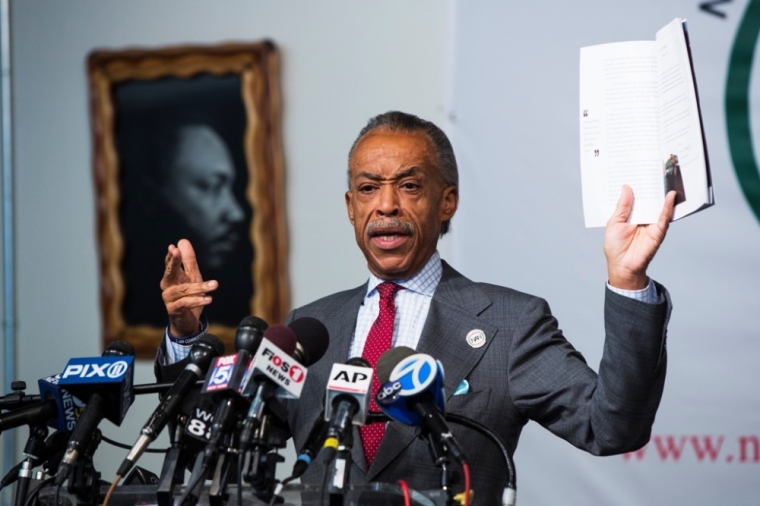 Rev. Al Sharpton called for peace and unity in the wake of the NYPD cop deaths after critics blamed him for the tragedies.
On Saturday, shortly after news of the "execution style" murders broke, Sharpton wasted no time condemning the fatal shootings of NYPD Officers Wenjian Liu and Rafael Ramos. The pair was sitting in their parked patrol car in Brooklyn on Saturday afternoon when they were each struck in the head by bullets from Ismaaiyl Brinsley, 28, who also turned the gun on himself.
"I am outraged at the killing of 2 police officers in Brooklyn. That is why we stress non violence as the only way to fight for justice," Sharpton tweeted on Saturday. "An eye for an leaves the whole world blind. We all at NAN express our prayers and condolences to the families of the 2 NYC officers."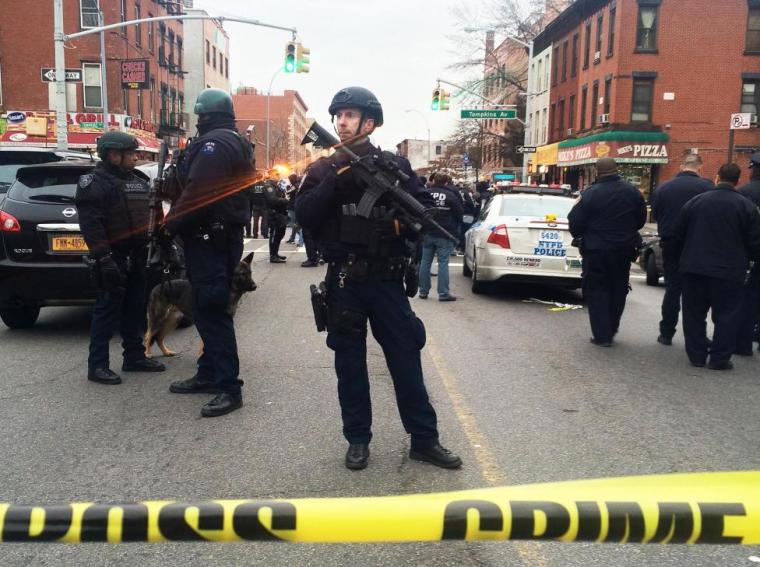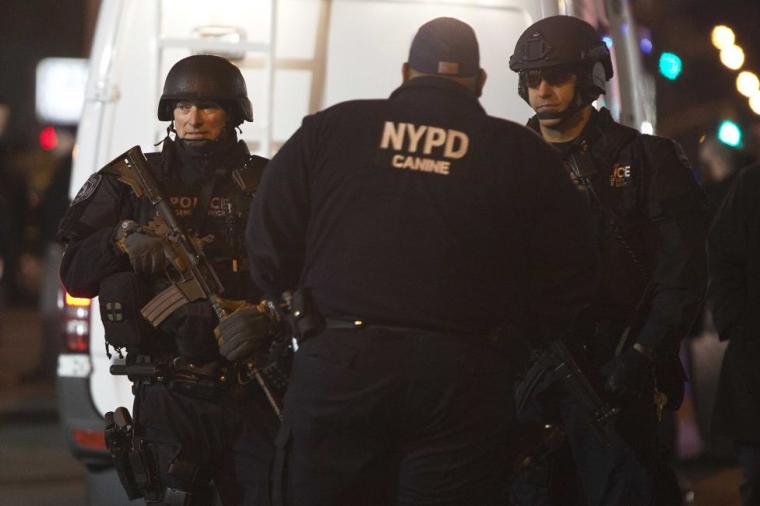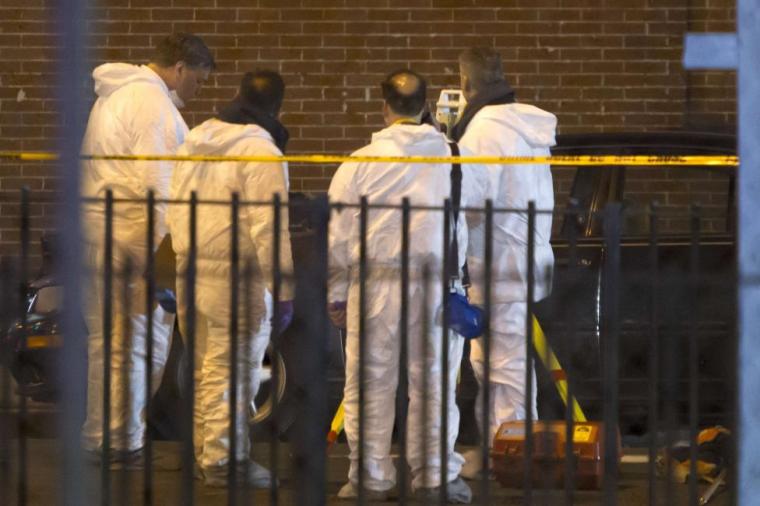 View Photos
The civil rights activist and "Politics Nation" host has been at the forefront of a number of social movements seeking justice in the wake of racial unrest throughout the U.S. Last year, he expressed support for the family of late teen Trayvon Martin after his killer was cleared of wrongdoing by a grand jury in Florida, and in recent months he has advocated justice for the families of unarmed teen Michael Brown and Eric Garner, who were both killed by police officers.
Brinsley posted on Instagram before the shootings: "I'm putting wings on pigs today. They take 1 of ours, let's take 2 of theirs." He also used the hashtags #Shootthepolice, #RIPErivGardner (sic), and #RIPMikeBrown.
Convicted felon Bernard Kerik, who served as New York City Police Commissioner from 2000 to 2001 and endorsed President George Bush for reelection in 2004, blamed Sharpton along with Mayor Bill de Blasio for the crimes in an interview with Fox News. Former New York City Mayor Rudy Giuliani launched a similar tirade which targeted President Barack Obama.
"It's — with the exception of September 11th — this takes me back to 1988. We had two officers killed on October 18th. This reminds me of the days back in the '60s and '70s when we faced executions of New York City cops," Kerik told Fox News' Judge Jeanine Pirro. "In this circumstance I believe, I personally feel, that Mayor de Blasio, Sharpton and others like them, they actually have blood on their hands … They encouraged this behavior. They encouraged protests … I hope they're happy, because they got what they wanted."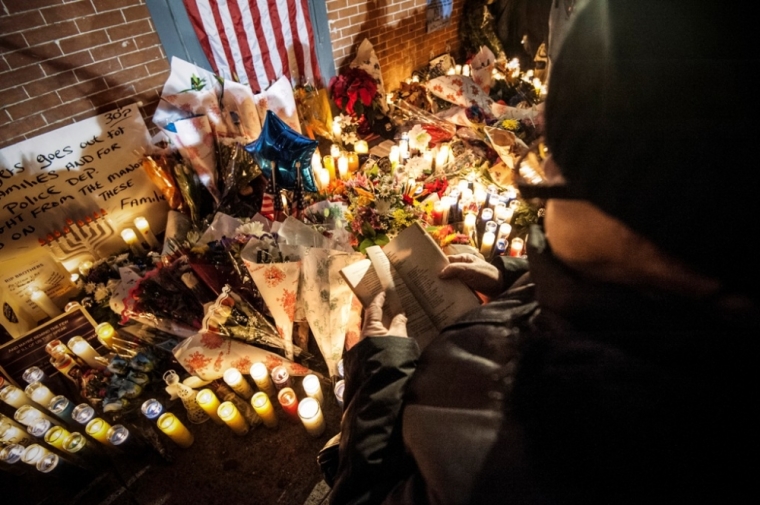 On Saturday, indignant NYPD officers turned their backs on de Blasio, who called the cop killings a "despicable act." Some critics believe the Mayor has sided with protesters in the wake of civil unrest and the police union said the mayor has blood on his hands after Saturday's shooting.
"There's blood on many hands tonight," said Patrick Lynch, the leader of the largest police union, the Patrolmen's Benevolent Association (PBA), after helping to organize the back-turning snub. "That blood starts on the steps of City Hall, in the office of the mayor."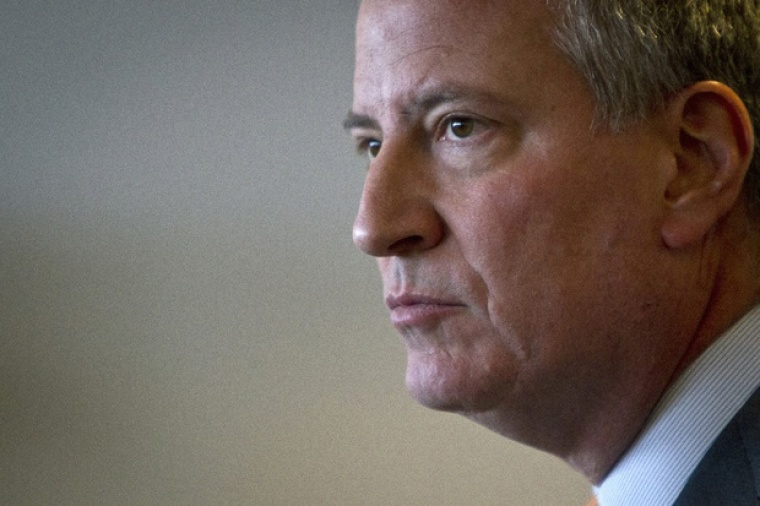 For months, activists across the nation have launched daily demonstrations (both violent and peaceful) calling for justice in the wake of Brown's death. The protests grew earlier this month after a Staten Island police officer was cleared in the chokehold death of Garner.
Giuliani, who came under fire last month for making racially-charged comments about Ferguson, also weighed in on the cop deaths to Fox News and accused President Obama of inciting violence and hate towards police officers. While he said Mayor de Blasio holds some accountability for the heightened tension between protesters and police, he rejected the notion that de Blasio has "blood on his hands."
"We've had four months of propaganda, starting with the president, that everybody should hate the police," said Giuliani during an appearance on "Fox News Sunday." "I don't care how you want to describe it -- that's what those protests are all about."
While speaking to CBS news, Giuiliani called on the mayor to change his policies.
"I don't think the mayor is responsible for this. I think that's an incorrect and incendiary charge," Giuliani said. "I do think he should change some of his policies."
Sharpton, who revealed that he has been subject to racist vitriol and death threats since Saturday's shootings, responded to his critics by again condemning the attacks on Sunday.
"This is a pursuit of justice to make the system work fairly for everyone," Sharpton told reporters gathered at the Harlem headquarters of the National Action Network. "This is not about taking things into our own hands. That doesn't solve the problem of police misconduct."
Garner's mother, Gwen Carr, and his widow, Esaw Garner, also called for peace and unity while condemning the attacks at Sharpton's press conference.
"Please protest in non-violent ways," Garner said Sunday. "My husband was not a violent man, so we don't want any violence connected to his name."
President Obama also issued a statement condemning the attacks.
"I unconditionally condemn today's murder of two police officers in New York City," Obama, who is on Christmas holiday in Hawaii, said on Sunday.