Alabama Megachurch Introduces $26 Million Entertainment Complex to Low-Income Community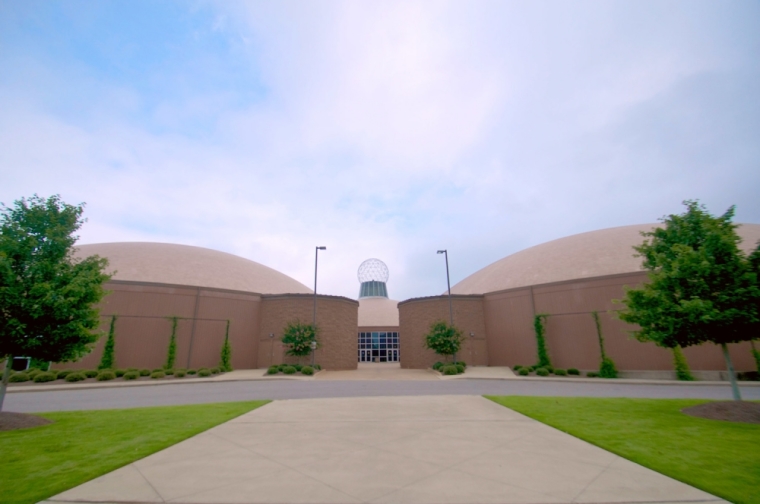 An Alabama megachurch recently held an open house to showcase their $26 million multipurpose complex complete with a 12-lane bowling center, wedding venue, fitness center, and cafe.
Faith Chapel Christian Center located near Birmingham funded the project with tithes and offerings from their more than 6,000 members. Although the entertainment center has been open for a year, the megachurch is just now getting around to introducing it to the low-income community that it is located in.
"People may not want to come to a church, but they'll come to a bowling alley," Pastor Michael Moore told AL.com. "People have needs other than spiritual needs. There's a need for safe, clean, uplifting, family-oriented entertainment."
Moore notes that the center, called The Bridge, was built for the community because family-friendly social options were lacking in their town of Wylam, which he calls "an area that's depressed."
Antoinette Mays, the spokesperson for Faith Chapel told a local Fox News affiliate back in July that Moore had a vision for the complex years before beginning construction.
"We want kids to walk in and have a wow moment and think, 'A church can do that?'" said Mays. "We want this to be an inspiration for little kids, for other pastors to say 'Hey, we can do his too! ' It's a place where people will come and be ministered to."
According to Christian News Network, David Whitney, pastor of Cornerstone Evangelical Free Church in Pasadena, Maryland, offered his opinion on the church's entertainment complex saying that it is an unbiblical form of evangelism.
"I think it would be a misuse [of funds]. Mainstream Christianity in America is already oriented at entertainment being its primary focus. … To take evangelism and to say, 'Well, evangelism also has to be entertaining'—which it sounds like what they're doing—that we're not going to be able to evangelize unless we entertain them, [is a gross error]," said Whitney.
Faith Chapel Christian Center is not the only megachurch in the southern bible-belt that is catering to the needs of their community.
Earlier this year, Forks of Elkhorn Baptist Church in Midway, Kentucky, began construction on a 61,300-square-foot gym recreation center complete with two regular size basketball courts, a weight room with strength equipment and cardio-machines, a fitness class area, private locker-rooms and an indoor walking track.
Friendship Community Church in Mt. Juliet, Tennessee, is also in the process of expanding their community outreach efforts through the "Impact Center" that will serve as a one-stop locale for resources and hope for its area residents.
The center has been deemed as a "ministry mall" will be a multipurpose, 35,000-square-foot building that sits on 15 acres of land that will become the first of its kind in Tennessee once construction is complete.
In addition to serving as an entertainment center, The Bridge also caters to business functions and private events.
Visit The Bridge Online for more information.