Alabama Megachurch Wants Its Own Police Force and Governor May Allow It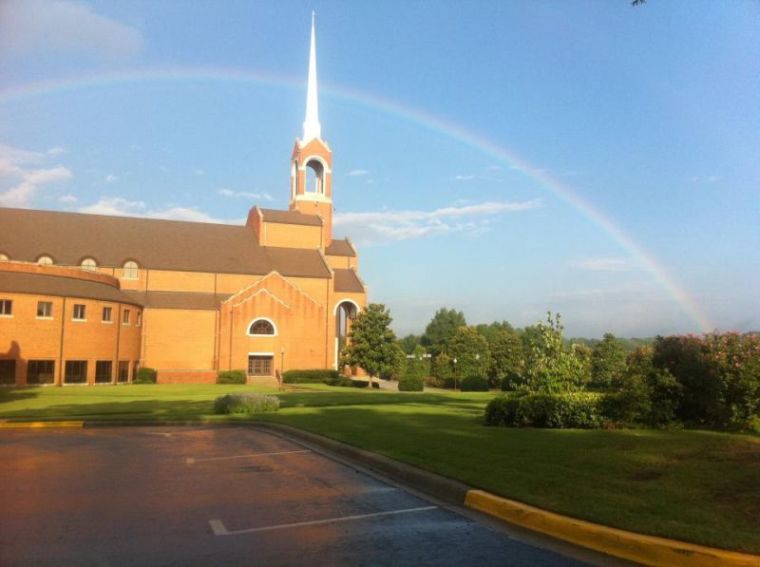 Briarwood Presbyterian Church, a flagship congregation of the Presbyterian Church in America with about 4,100 members in Birmingham, Alabama, has asked the state for its own police department to patrol its campuses and they are likely to get it, according to the church's lawyer.
According to AL.com, a bill proposing that Briarwood Presbyterian Church and Briarwood Christian School get their own police department passed 9–2 in the House Public Safety Committee about two weeks ago.
The church's attorney, Eric Johnston, who drafted the bill for the church, said the bill was passed last year but because it got to Gov. Robert Bentley's office late, it never received a signature. This time around, Johnston explained, the bill should get Bentley's sign off after passing both the House and Senate again.
"We've got over 30,000 events a year that take place at Briarwood — going on all day, all night, at the school, at the church, at the seminary," Johnston said. "We have to hire policemen all the time. It would be so much easier to have someone on staff."
The church, led by Pastor Harry L. Reeder III, has been criticized for the bill but Johnston said it was a way of hiring a police officer full-time instead of relying on off-duty police officers to help the church. He expects the arrangement to be similar to a small college having its own police department.
"Briarwood is larger than most of the colleges that have police," he said.
Some lawmakers argue that allowing a private church to have its own police force is a slippery slope.
"What do we do when other church affiliates come and ask for the same thing?" Democrat Rep. Mary Moore of Birmingham asked about the request, according to ABC 33. "They're not a college. They're a church and they're a church asking for police jurisdiction."
Democrat Rep. Chris England also raised concern about who the police officer would answer to. A church official said the officers would answer to the leadership of the church.
Republican Rep. Connie Rowe, a former police chief, said she supports allowing Briarwood to create its own force, and would accommodate requests from other churches.
"They will conduct their own investigations," Rowe said. "They will conduct their own security. They will make their own arrests and instead of calling on the local law enforcement agency to take over the particular situation they're trying to control, they will do that themselves. All they will utilize from their other law enforcement agencies is their lock up facilities."
England raised concerns, however, about transparency. Questions were raised about a drug investigation at the Briarwood Christian School in 2015 and whether a private, internal police department would cover up a drug problem.
"No, it didn't have anything to do with that," Johnston said, according to AL.com.
"There was a drug investigation at the high school," Johnston said. "Like most schools, you've got students doing things you shouldn't do. The school cooperated with law enforcement. They didn't cover up anything."
Briarwood's two large campuses cover the church and Birmingham Theological Seminary  and the affiliated Briarwood Christian School.
Briarwood Presbyterian Church administrator Matt Moore released a statement on behalf of the church, saying, Code 16-22-1 of Alabama law provides for the employment of one or more persons to act as police officers at colleges and other private educational institutions.
"The church seeks to mirror that provision," the statement said, according to AL.com.