Alabama Republican US Senator: I Did Not Vote For Roy Moore, State Deserves Better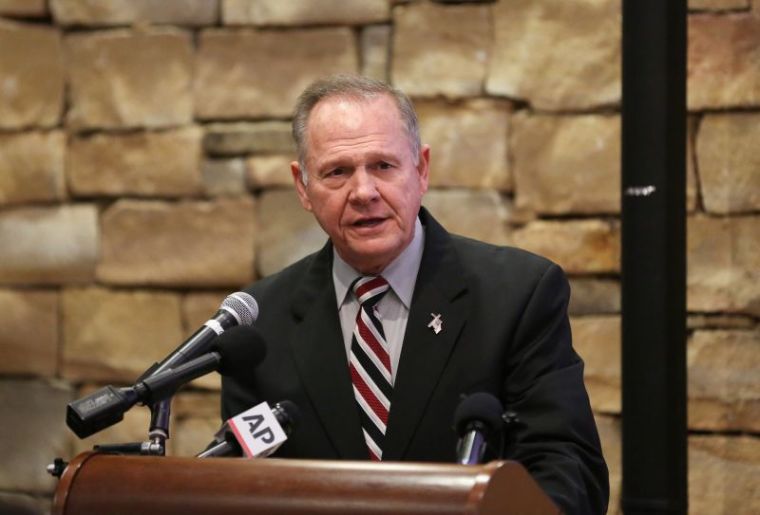 Alabama's other Republican U.S. Senator is saying that he did not vote for embattled Senate candidate Judge Roy Moore in Tuesday's special election to fill the seat vacated by Jeff Sessions, now the Attorney General.
In an interview Sunday, Richard Shelby, who has been in Congress since 1979 and the Senate since 1987, said that the people of Alabama deserve better than Moore.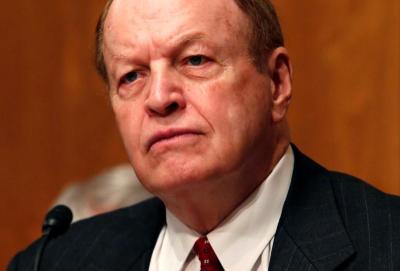 "I'd rather see the Republican win, but I'd rather see a Republican write-in. I couldn't vote for Roy Moore. I didn't vote for Roy Moore," Shelby explained to Jake Tapper on CNN's "State of the Union."
The Republican Senator, who was a Democrat until 1994 when he switched parties, has already cast his ballot.
"I haven't seen in my lifetime — a long time, I'm 83 going on 84 — one this unique," Shelby said of the election in The New York Times Sunday.
Several women have accused Judge Moore, who is known for his outspoken Christian faith and public fights to preserve the presence of a 10 Commandments monument at the state courthouse, of sexual misconduct. They have alleged that when they were teenagers and when he was in his 30s, Moore pursued relationships with them and touched them inappropriately. One of them, Leigh Corfman, recounted that she was 14 when Moore molested her. Moore, meanwhile, has repeatedly denied the allegations.
"We call it a tipping point," the Senator said on CNN. In November he had hinted he would not be voting for Moore, confirming that indeed he did not Sunday.
"I think, so many accusations, so many cuts, so many drip, drip, drip — when it got to the 14-year-old's story, that was enough for me. I said I can't vote for Roy Moore."
His comments come on the heels of President Trump voicing his public support for Moore's candidacy, both in public comments last week and on his Twitter account. He has also recorded a campaign robocall for the Judge.
At a Friday rally in Pensacola, Florida — situated near the Alabama border — the president urged Alabamians in attendance to vote for Moore on Tuesday. Senate Majority leader Mitch McConnell, who called for Moore to step aside from the race soon after the allegations broke in early November, has softened his stance on the Judge and appears ready to seat him if he is elected.
Other Senate Republicans remain steadfastly opposed to Moore's candidacy. Arizona's Jeff Flake went so far as to contribute $100 to Moore's opponent in the race, Democrat Doug Jones, posting a picture of the check on Twitter with the caption "Country over party." Current polls indicate that the race is very close. If Jones wins he will reduce the Republican majority to a narrow 51-49 margin.
Some are noting the weight and timing of Shelby's remarks.
"Shelby comments on Moore so striking in part b/c he didn't have to make them: He's not a Sunday regular, has no other urgent message to push and was 100% certain to get the Moore question," tweeted New York Times reporter Alex Burns on Sunday.
"Going on national TV to drop that bomb was a choice," he said.
Others say that the situation is a win for the Democrats even if Jones loses.
"He'll be the gift that keeps on giving for Democrats. If you're running in 2018, Roy Moore's going to be your new best friend. As a Republican, to think that you can win without the baggage of Roy Moore is pretty naive," said Lindsey Graham, Republican Senator from South Carolina, told Politico Sunday.
In the event that Moore is elected on Tuesday, Shelby noted, "the Senate ... will have to seat him, and we'll see what happens after that."
He mentioned that an ethics review into the Judge is "already being contemplated."
"The Senate has to look at who's fit to serve in the Senate," he said.