Alice Cooper Says 2 Near-Death Experiences Almost Sent Him to 'Paradise' Before 70th Birthday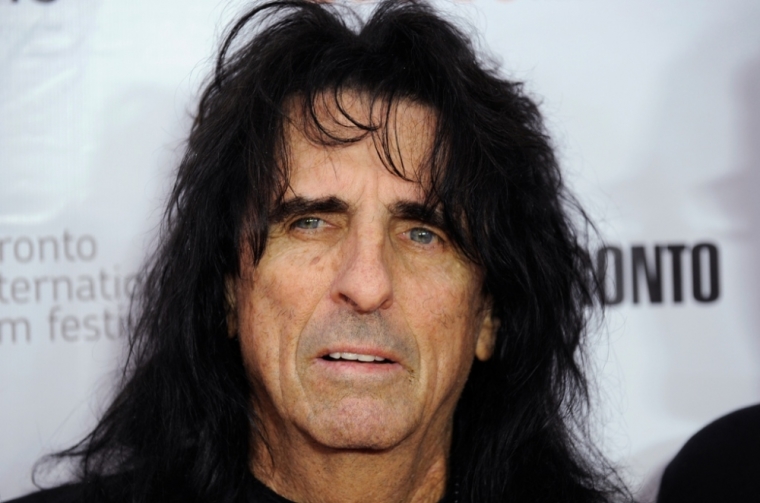 Legendary rocker Alice Cooper has been keeping busy since turning 70 on Feb. 4, and recently revealed that he almost did not get the chance to celebrate his recent birthday.
Cooper, who has been known for talking openly about his Christian faith, was in Hawaii with his long-time manager Shep Gordon on Jan. 13 during the nuclear attack alert that proved to be false.
"You never want to see the words 'imminent,' 'nuclear' and 'not a drill' ever in one sentence," Cooper told Billboard last week. "I'm looking at it going, 'Are you kidding me?' My theology told me I'm gonna go from one paradise to another one, but it's still a bit of a shock to think, 'In about 18 minutes, I'm gonna be fried.' When it blew over everybody was laughing about it, but believe me, it was scary."
Then, two weeks after the false alert, Cooper shared that he was involved in a head-on car collision back at his home in Phoenix. The accident was so severe that both vehicles were totaled.
"Both of us walked out of it without a scratch," Cooper described. "My car looked like a piece of art, but I did come out of it with a 1965 350 Shelby Mustang — a real Detroit car. That's where the insurance money's going.
"Somebody was trying to keep me from getting to 70, but I'm still here."
Cooper is currently preparing to play King Herod for the upcoming NBC special "Jesus Christ Superstar Live," which will air on Easter Sunday, April 1. He admitted that he has been rehearsing "King Herod's Song" every day while waiting to receive further direction from the show's producer on how they want it to be delivered.
"I think I should play it like Alan Rickman, a very condescending kind of arrogance," Cooper, who once recorded a version of the same track for a 1996 Superstar album in the U.K. said. "It's the only song in the whole show that's funny, and Herod is being so abusive, verbally, to Christ, even though he's treating him as a guest. There's a lot of ways to take that song."
The Detroit native is most excited about the broadcast being a live production. "One of the guys said, 'Will that throw you off, having a live audience?'" Cooper told Billboard. "I'm like, 'What do you think I do every night?' I do rock theatrics in front of an audience, y'know? I'll probably be the only one comfortable there. Musical theater is pretty much what I've done for 50 years. I think it'll feel pretty natural."
In a 2014 interview with The Hard Music magazine, Cooper denounced "celebrity Christianity," reminding his fans that he is "nothing more than" a singer, not an expert on Christianity.
"It's really easy to focus on Alice Cooper and not on Christ," the singer said. "I'm a rock singer. I'm nothing more than that. I'm not a philosopher. I consider myself low on the totem pole of knowledgeable Christians. So don't look for answers from me."
Cooper's faith, however, has greatly impacted his music career. Whereas sex, drugs and alcohol were once his stage motto earlier in his career, Cooper has since replaced those terms with new material.
Cooper and his wife Sheryl Goddard now attend Camelback Bible Church in Paradise Valley, Arizona, where they are committed to strengthening their faith in Christ.