Alice Cooper Urges Fans Not to Adhere to 'Celebrity Christianity,' But Still Pens Songs With 'Better Message'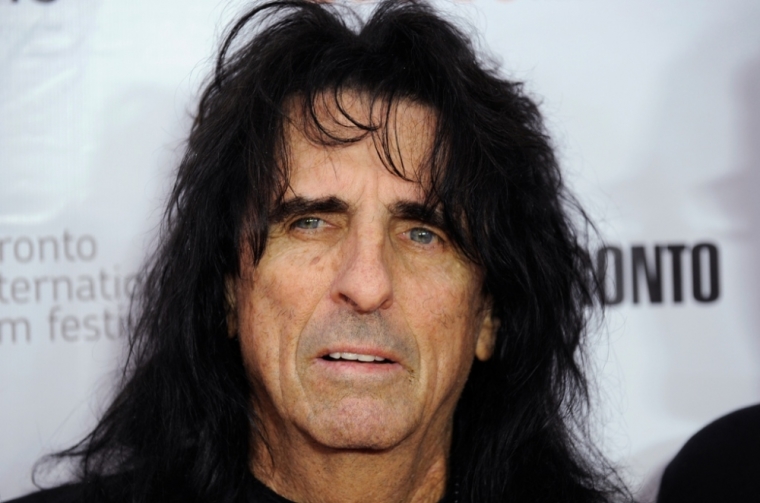 Alice Cooper recently shed light on his Christian faith while also dismissing "celebrity Christianity," meaning his music is not intended to preach the Gospel.
Although Cooper is nicknamed "The Godfather of Shock Rock" and includes props like guillotines, electric chairs, and fake blood on his stage sets, the musician is a devout Christian. In a self-deprecating interview with The Hard Music magazine, Cooper denounced "celebrity Christianity," reminding his fans that he is "nothing more than" a singer, not an expert on Christianity.
"It's really easy to focus on Alice Cooper and not on Christ," the singer said. "I'm a rock singer. I'm nothing more than that. I'm not a philosopher. I consider myself low on the totem pole of knowledgeable Christians. So, don't look for answers from me."
Despite deeming himself and his music unworthy of religious authority, Cooper said his faith has affected his career in music. Whereas sex, drugs and alcohol were once referenced on his stage earlier in his career, Cooper has replaced them with new material.
"I'm very careful about what the lyrics are," he explained. "I tried to write songs that were equally as good, only with a better message."
The "I'm Eighteen" singer, who was raised in a Christian home with a father who was a preacher, turned his life over to God more than 20 years ago.
"[It was] initially out of fear of God, rather than the love of God … I did not want to go to hell," Cooper told the heavy metal magazine.
Today, Cooper's faith not only influences his music, but his spare time. The musician founded a nonprofit charity, Alice Cooper's Solid Rock, which includes a center for teens that provides free music and dance lessons. On the website for the charity, the organization's described as "a landing place for teens."
"We believe a renewed sense of self-worth and purpose provides a meaningful foundation for the youth in local communities," the site reads. "Many teens today face a future without a solid foundation from broken promises and burdened hearts."
Moreover, Solid Rock aims to provide a local sanctuary to support exciting and creative journeys for teenagers. To learn more, visit the site here.