7 Things to Know About Allegations Trump Had Sex With Porn Star
7. Stormy Daniels' Friend Says Trump Chased Porn Star in 'Tightie Whities'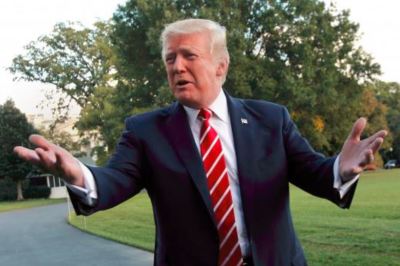 Alana Evans, an adult film star who is a friend of Stormy Daniels, had an interview with Megyn Kelly on NBC, wherein she said that Trump invited her to join Daniels and him in his room.
"'Come hang out with us, come have fun, let's party,'" said Evans to Kelly, adding that Daniels told her that at one point Trump was chasing her around in his underwear.
"The visual that I get has stuck with me for this entire time ... she says, 'Well picture this, Donald Trump chasing me around the bedroom in his tightie whities,'" continued Evans.
"And at that point it was so much information for me that I didn't really want to ask any more questions. It was enough of a statement at that point and I left it alone."