Alleged synagogue shooter John Ernest was regular churchgoer who blamed Jews for killing Jesus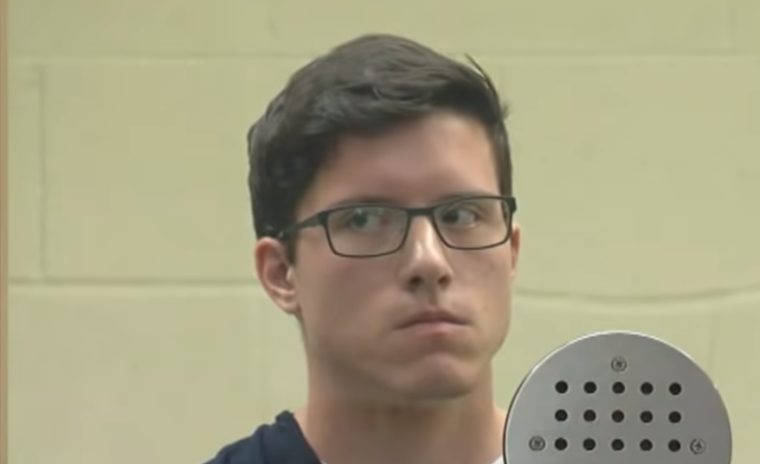 John Earnest, the 19-year-old accused in the deadly Passover shooting at the Chabad of Poway synagogue in Poway, California, is a member of the Orthodox Presbyterian Church who believes he was doing God's will in attacking Jews he blames for killing Jesus.
Earnest, whose father is an elder at the Escondido Orthodox Presbyterian Church in San Diego, reportedly highlighted his belief that Jews deserved to die for things like killing Jesus and controlling media in a seven-page manifesto written prior to the April 27 attack.
His actions left one woman dead and three others including an 8-year-old injured. He has since been charged with one count of murder in the first degree, and three counts of attempted murder in the first degree. He is also charged with arson in connection with an attack last month on a mosque in nearby Escondido.
For those who knew Earnest, his ideology came as a shock.
"We are shocked and deeply saddened by the terrible attack on the Chabad of Poway synagogue," Earnest's parents said in a statement through a lawyer.
"To our great shame, he is now part of the history of evil that has been perpetrated on Jewish people for centuries. Our son's actions were informed by people we do not know, and ideas we do not hold. Like our other five children, he was raised in a family, a faith, and a community that all rejected hate and taught that love must be the motive for everything we do," they said.
In the manifesto, Earnest reportedly not only attacked Jews and racial minorities, but wielded Christian theology he heard in the pews in defense of his positions.
"How our son was attracted to such darkness is a terrifying mystery to us, though we are confident that law enforcement will uncover many details of the path that he took to this evil and despicable act. … Our heavy hearts will forever go out to the victims and survivors. Our thanks go to the first responders who prevented even greater loss of life and the well-wishers who have supported us. And we pray for peace," the parents said.
Before the shooting, Earnest was known as a college student and athlete studying nursing at California State University, San Marcos, while living at home with his parents.
Owen Cruise, 20, told CBS News he saw Earnest every day during senior year at Mt. Carmel High School in San Diego. Earnest's father, John A. Earnest, was a popular physics teacher at Mt. Carmel, where he has worked for 31 years.
"He was very close to his dad," Cruise said. "He always hung out in his classroom, came to see him at lunch. He always seemed like a nice guy ... He didn't seem like the type of person who would go off the deep end."
However, longtime parishioner Gerrit Groenewold at Earnest's Escondido church told USA Today there was cause for concern.
"I tried to talk to John several times, but he just never said anything. I think it's not good if someone is as quiet as that," Groenewold said.
The Rev. Mika Edmondson, a pastor in the Orthodox Presbyterian Church, which is a small evangelical denomination founded to counter liberalism in mainline Presbyterianism, told The Washington Post that even though Earnest does not blame his faith for his ideology, "It certainly calls for a good amount of soul-searching."
"We can't pretend as though we didn't have some responsibility for him — he was radicalized into white nationalism from within the very midst of our church," Edmondson said.
In the wake of the shooting, the OPC denomination also felt the need to condemn terrorism in a statement.
"Anti-Semitism and racist hatred which apparently motivated the shooter . . . have no place within our system of doctrine," the church said.
Pastors from other churches like Chad Woolf, an evangelical pastor in Fort Myers, Florida, also felt the need to condemn radical terrorism emanating from among Christians.
"When there's an act of 'radical Islamic terror' — somebody claiming they're motivated by their Islamic faith — if we're going to call upon moderates in Muslim communities to condemn those things, we should do the same. I wholeheartedly, full stop, condemn white nationalism," Woolf told The Washington Post. "We should recognize that somebody could grow up in an evangelical church, whose father was a leader, and could somehow conflate the teachings of Christianity and white nationalism. We should be very concerned about that."