AMA Music Director Edgar Struble Shares Testimony: 'There's Nothing Worse Than a Drunk Christian'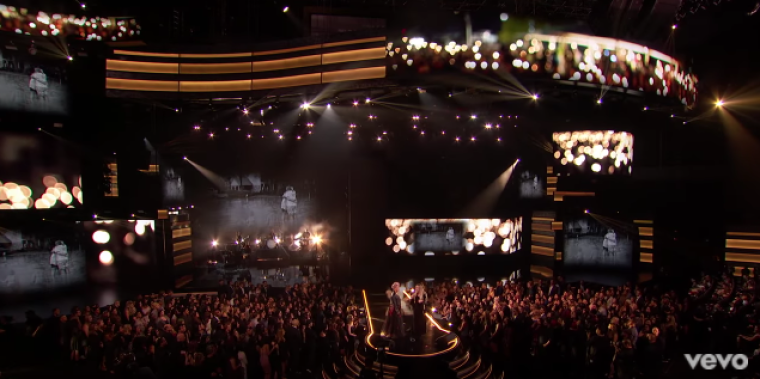 The American Music Awards honors the most popular artists in mainstream music and in a recent interview the well-respected music director behind the annual show shared his compelling testimony about overcoming alcoholism.
"There's nothing worse than a drunk Christian," music director and composer Edgar Struble told "The Lucas Miles Show" in an interview posted after the AMAs earlier this month.
Struble struggled with alcoholism for many years and said his addiction was at its worst during the height of his career. Now, arguably one of the "most sought-after music directors in the world," the television and film expert says dedicating his life to Jesus is what led to his sobriety and a successful career.
"Having Jesus Christ as your higher power gives you a leg up," he testified.
Struble's career began in the '60s and has been going strong for over 50 years. Working his way to the top, the accomplished musician is behind the music for the most prestigious award shows, such as the Billboard Music Awards, the Academy of Country Music Awards and the American Music Awards.
His catalog also includes work with Katy Perry, Keith Urban, Dolly Parton, Carrie Underwood, and Taylor Swift. The 65 year old maintained that "he's not finished yet" and has many new projects on the horizon.
During the in depth interview, Struble shared how he went from a small town band to someone people might consider to be "the most famous person you've never heard of."
"It was always in my heart to be a successful musician," he said. Perhaps best known for his time alongside music legend Kenny Rogers, Struble has lived his dreams and is grateful for the professional and personal ups and downs he's experienced along the way.
Struble believes "God always provided opportunity" for him even when it seemed impossible.
He resides in Los Angeles with his wife, Laurie, and will continue to serve as music director.
For more information on Struble, visit his website.