Amanda Blackburn Fought and Got Shot Three Times, Including Once in Back of Head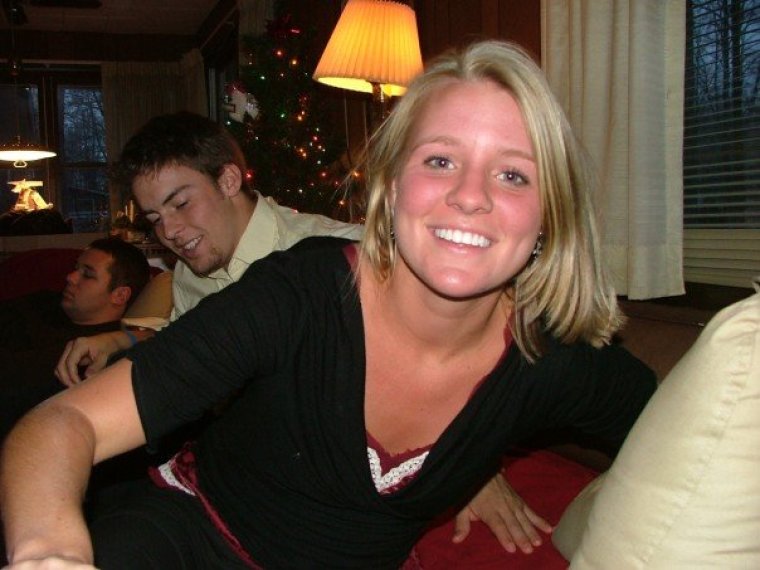 On the morning Amanda Blackburn, the pregnant wife of Resonate Church pastor, Davey Blackburn in Indiana, was killed, a neighbor said she heard two gunshots and what sounded like a woman scream.
A copy of the affidavit of probable cause against her suspected killer, Larry Jo Taylor Jr., 18, and his accomplice, Jalen Watson, 21, released Monday by the Marion County Prosecutor's Office, painted an agonizing picture of why that scream was most likely Amanda's.
The autopsy conducted on Amanda Blackburn on Nov. 12 revealed: "(She) sustained a gunshot wound to the back of her head. She also had a gunshot wound to the lower left arm which traveled up to her biceps. She also had a through and through gunshot wound which entered and exited her upper back."
She also had "scratches to her left cheek, a split lip and a lower tooth knocked out."
Marion County Prosecutor Terry Curry announced Monday that Taylor and Watson were charged with Amanda's murder and a number of other crimes, including felony, burglary, theft, robbery and auto theft.
Information provided by a confidential informant to police about how Amanda Blackburn ended up dead on the morning of Nov. 10, however, showed a woman who refused to back down from her attacker even after a previous beating.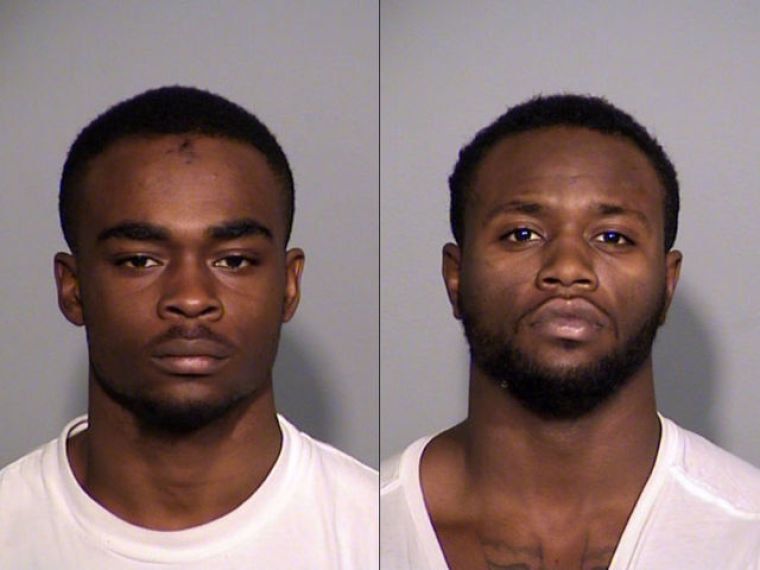 According to the informant, Taylor, Watson and another accomplice, Diano Gordon, went on a robbery spree that morning because "they wanted money." The spree ended, according to the informant, with the death of Amanda Blackburn after she decided to fight Taylor who was holding her hostage.
Taylor, said the informant, was carrying a snub nose .38 revolver, which matches the type of weapon detectives say was used to shoot Amanda Blackburn.
After allegedly burglarizing two homes, including one on the Sunnyfield Court where the Blackburns lived, the men decided they need more money and approached the home of the Blackburns.
"They decided they wanted more money. Larry Taylor walked to (redacted) Sunnyfield Court and opened the unlocked front door. Taylor and Watson entered the front door," explained the informant.
Gordon waited near a stolen Chrysler Sebring that the men parked in the Blackburns' driveway.
"Watson later exited the house and came to the car. Watson said there was a woman inside and Taylor busted her in the mouth with his gun. They discussed leaving, but Taylor then walked to the car and threw a couple of cards in the car," the informant reportedly continued.
Watson then drove to an ATM on Michigan Road with Gordon in the car, leaving Taylor alone with Amanda. Taylor allegedly called Gordon's phone and discussed numbers with Watson to withdraw money using the bank cards.
After a failed attempt, Watson was eventually able to withdraw money using one of the stolen cards. The informant said Watson and Gordon then wanted to leave Taylor with Amanda but he threatened to kill her if they did. When they eventually picked him up, he later confessed that he "killed the woman."
"Taylor stated that she charged at him and he shot her somewhere in the upper body so he would not be scratched. Taylor then told them that he leaned over her body and shot her in the back of the head. He leaned further, looked at her face, and watched her bleed," explained the informant.
According to the Marion County Prosecutor's Office, charge of a crime is merely an accusation, and the defendant is presumed innocent until and unless proven guilty.
On Tuesday, during a 20-minute court hearing, a judge entered not guilty pleas for both Taylor and Watson who were assigned public defenders according to the Indy Star.
They were scheduled for a pre-trial conference hearing on January 8. Between now and then local authorities will continue processing additional evidence.
"It's a process that can take weeks and into months in this case. So the crime lab has quite a bit of work to do on the case," said Marion County Deputy Prosecutor Denise Robinson. She noted that they could also consider the death penalty for Taylor.
In a police interview with Taylor on November 19, according to the affidavit, he waived his Miranda warnings and said in part that "he 'possibly' stopped on Sunnyfield Court but claimed he was so messed up he could not remember."
Evidence found in the first home Taylor and his group allegedly burglarized on San Clemente drive suggest the men may have been consuming alcohol while on their robbery spree.
"It appeared the suspect(s) also drank beer and wine and left the bottles in the home," said the affidavit.