Pastor Davey Blackburn 'Extremely Relieved' About Arrest in Pregnant Wife's Murder
Pastor Davey Blackburn 'Extremely Relieved' About Arrest in Pregnant Wife's Murder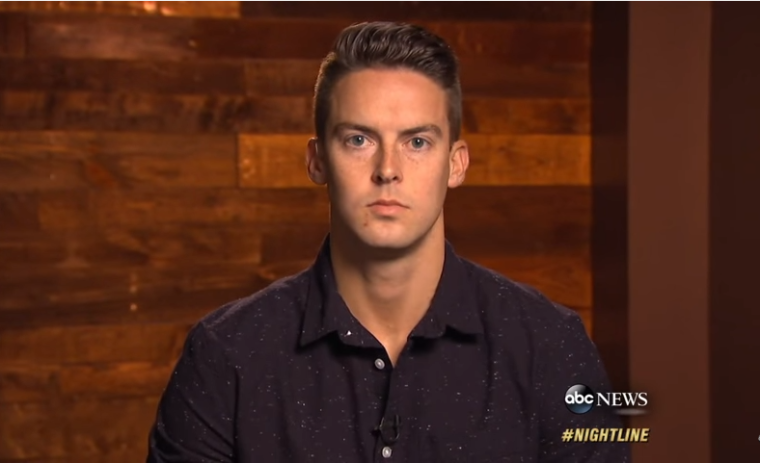 Reacting to an announcement Monday that a teenager has been arrested for the rape and murder of his late wife Amanda, Resonate Church Pastor Davey Blackburn said he was "extremely relieved" to hear the news.
"Though it does not undo the pain we are feeling, I was extremely relieved to get the news of the arrest made last night of Amanda's killer. The investigators have assured me they have a solidly-built case to ensure justice is levied and the process is expedited. The family and I couldn't be more thankful for the level of compassion and professionalism the IMPD and investigators have shown us through the last couple of weeks," said Blackburn in a statement posted on the Resonate Church's Facebook page.
He noted that he hoped in the months to come, the court system would use wisdom in prosecuting the teenager and that he would also repent of his actions. He also hoped that "Jesus would give me and our family a heart of forgiveness."
"Though everything inside of me wants to hate, be angry, and slip into despair I choose the route of forgiveness, grace and hope. If there is one thing I've learned from Amanda in the 10 years we were together, it's this: Choosing to let my emotions drive my decisions is recipe for a hopeless and fruitless life," he said. "Today I am deciding to love, not hate. Today I am deciding to extend forgiveness, not bitterness. Today I am deciding to hope, not despair. By Jesus' power at work within us, the best is STILL yet to come. Even when I don't see it, I believe it to be true."
A statement from the Indianapolis Metro Police Department in Indiana said the teenager, identified as Larry Taylor of Indianapolis, was arrested on a preliminary charge of murder. The Marion County Prosecutor's Office is expected to review the case for a charging decision.
Amanda and her husband had moved from South Carolina in 2012 to start Resonate Church. On the morning of Nov. 10, however, while Davey was away at the gym, police said his wife was shot in the head during a home invasion. She succumbed to her injuries the following day along with her 13-week-old unborn daughter, Everette "Evie" Grace Blackburn. It was later revealed that she was also sexually assaulted.
Sources told FOX59 that Taylor was arrested with two other men, identified as Jalen Watson and Diano Gordan. They are expected to be charged in three additional burglaries, including a rape at the Westlake Apartments. Sources say Taylor, who was previously taken into custody and released, was arrested again Sunday night at a relative's home.