Young woman sues American Academy of Pediatrics over body disfiguring trans procedures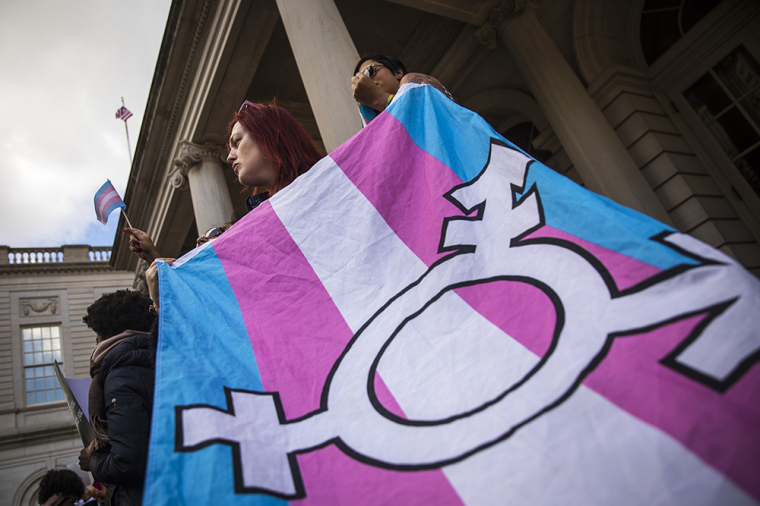 A 20-year-old woman who detransitioned after being placed on cross-sex hormones as a young teenager is suing her doctors and the American Academy of Pediatrics (AAP) for allegedly lying about their long-term effects.
Isabelle Ayala and her lawyers are accusing the defendants of "civil conspiracy, fraud, medical malpractice and other related causes of action" related to what she alleges was a misleading "gender-affirmative" model of care, according to the lawsuit first reported by The Daily Wire.
Ayala, whose suit characterizes her as "an unfortunate victim of a collection of actors who prioritized politics and ideology over children's safety, health, and well-being," names the AAP, the Rhode Island-based Lifespan Physician Group, as well as Drs. Jason Rafferty, Michelle Forcier, Meghan Gibson, Gillian Morris, Brittany Allen, Ilana Sherer, and Licensed Clinical Social Worker Jill Wagner.
The young woman alleges that when she was first hospitalized for suicidal ideation at age 14, Rafferty and others rushed her down the "path of 'gender-affirming' medicalization" after a brief meeting instead of recommending psychological counseling. She claims that after six months of testosterone treatment, she attempted suicide.
Ayala's suit pinpoints AAP's 2018 policy statement, spearheaded by Rafferty, as especially egregious, alleging it enabled an "entirely new model of treatment" that was based on "outright fraudulent representations."
The lawsuit further notes Ayala experiences regret because of the experimental procedures performed on her, and that she "longs for what could have been and to have her healthy, female body back."
"The changes the testosterone have had on her body are a constant reminder that she needed an unbiased medical expert willing to evaluate her mental health and provide her the care she needed, rather than a group of ideologues set on promoting their own agenda and furthering a broader conspiracy at her expense," the suit says.
Ayala further claims that Rafferty and the other defendants have continued "to promote and profit off" their gender-affirming model of treatment, which she said have rendered her and other young people "victims of a conspiracy entered into and perpetuated to the present day by certain ideologically captured individuals in positions of power at the American Academy of Pediatrics."
"[Rafferty] has gone from a little-known resident during his time drafting the Gender Policy Statement to having a highly successful practice in pediatric gender care and considered a leading authority on the subject, all while operating under the imprimatur of the authority he falsely created," the lawsuit reads.
The lawsuit further claims that the defendants have continued to advocate for the gender-affirming model despite mounting international skepticism.
In 2020, the Finnish Health Authority (PALKO/COHERE) recommended psychotherapy as the first-line treatment for minors experiencing gender dysphoria.
In October 2021, the Royal Australian and New Zealand College of Psychiatrists (RANZCP) also released a statement citing a lack of quality evidence and emphasizing the necessity of receiving a proper mental health evaluation before undergoing irreversible and disfiguring trans procedures.
In February 2022, the Swedish National Board of Health and Welfare (NBHW), urged "restraint when it comes to hormone treatment," which was followed by similar guidance from the National Academy of Medicine in France later that month.
Advocates of gender-affirming care, as laid out by the World Professional Association for Transgender Health (WPATH), have pointed to the AAP's endorsement of such standards to shut down debate about such practices.
"There is no debate in the medical community about the medical or scientific validity of gender-affirming care," a spokesperson for Assistant Secretary for Health Rachel Levine told Fox News Digital last year, noting that WPATH's standards of care have been endorsed by the AAP, as well as the American Medical Association (AMA), the American Psychiatric Association (APA), and the American Academy of Child & Adolescent Psychiatry (AACAP).
Neither the AAP nor Lifespan Physician Group responded to The Christian Post's request for comment by the time of publication.