American Pastor Buys Weapons for Christian Militia Fighting ISIS in Iraq (Interview)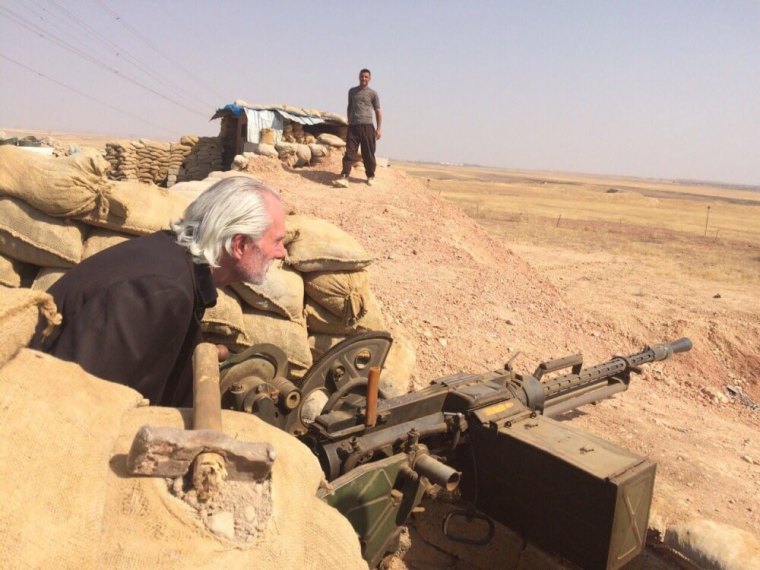 A New York City pastor has spent about $4,000 of his own money to supply much-needed weapons to a Christian militia fighting against the Islamic State terrorist organization in Iraq.
William Devlin, a pastor at Infinity Bible Church in the Bronx who often travels the world to help Christians and others persecuted in the most dangerous places on Earth, has supplied the Nineveh Plain Protection Units with an assortment of rocket-propelled grenade launchers, grenades and AK-47 assault rifles to help level the playing field in the militia's fight against IS (also known as ISIS or ISIL).
As the NPU is largely made up of Assyrian Christians trying to defend and reclaim their homelands from IS, the militia often finds itself outmatched by the brutal terrorist group, which has obtained quality American-made weapons through military victories against U.S.-backed rebel groups in Syria and the Iraqi Army.
Devlin told The Christian Post from Kurdistan last week that he visited with NPU Gen. Behnam Aboosh at his base in Alqosh back in April. When Devlin asked the general how he could help the militia, the general simply told him that the NPU desperately needed weapons.
"He said, 'Pastor Devlin, you and a hundred other people have asked me that same question — U.S. Army generals, people from The Wall Street Journal, New York Times," Devlin recalled Aboosh telling him. "'They have all asked — 100 people sitting in that same chair.'"
"He said, 'Look, I am dealing with a major military force that has United States weapons that they got from the Iraqi Army. ISIS has all these heavy weapons, all these armored vehicles, and I am sitting here in the Nineveh Protection Unit with the equivalent of bows and arrows,'" Devlin continued.
Although the militia has received help in the form of training from United States military personnel, Devlin said the group hasn't received any weapons from the U.S. government.
"He said, 'I need weapons,'" Devlin added. "And I looked at him and I said, 'General, the Holy Spirit just spoke through you. I do not want to be number 101. So, can I buy you some weapons?'"
Devlin said Aboosh was taken off guard by his immediate willingness to buy weapons. However, the general went ahead and made a call to an Assyrian Christian arms dealer. The very next day, the weapons were delivered.
"I was not going to go away from the general without helping him in some practical, demonstrable way because I felt embarrassed that all these other people have asked how they can help him [and did not give the help he needed]," Devlin asserted.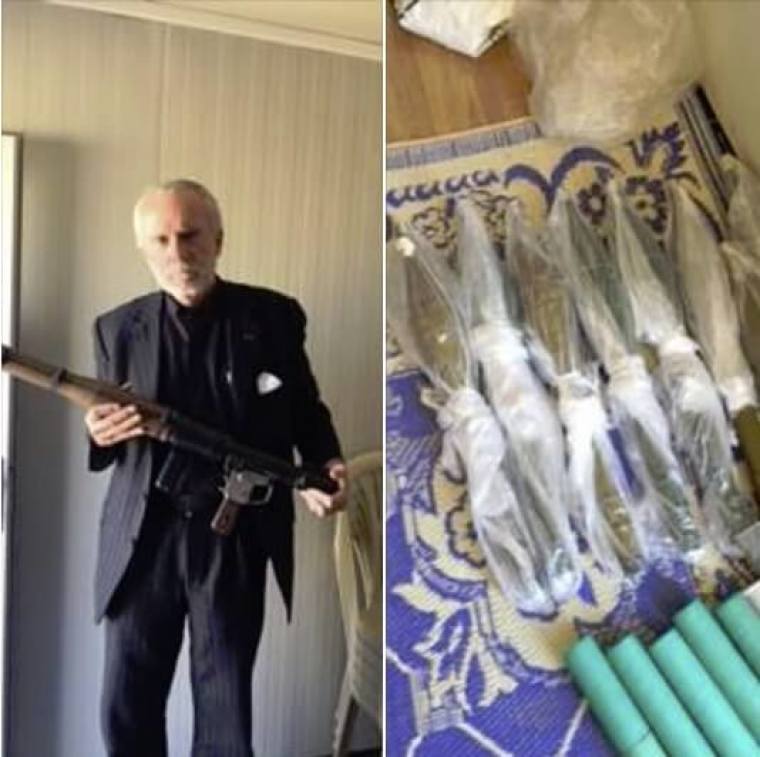 Last week, Devlin posted two pictures on his Facebook page that were taken in April of the weapons he purchased. One photograph shows Devlin posing with one of the rocket propelled grenade launchers and another picture shows other weapons he purchased laying on the ground.
"PB grateful that, with personal money, I can purchase items that can assist and protect the Christians and their cities in the Nineveh Plain of Iraq from ISIS," Devlin wrote on Facebook.
When asked how the U.S. State Department will respond to an American pastor supplying weapons to an armed militia group in the Middle East, Devlin said that he is in a wait-and-see mode.
"In fact that is why I delayed posting those pictures on Facebook because I wanted to give it some time from April until August. Now, I am just going to see what is going to happen," he explained. "It's not that I'm provoking anything but I want to be fully transparent with my investors, with my government. I don't want to have them hear from somebody else, 'Hey, you know that Pastor William Devlin is purchasing weapons for the Christians to protect themselves?'"
Devlin explained that he is due to meet with officials from the State Department within the next month.
"They know the type of stuff I do," he assured. "As far as I know, other than the big organizations, I don't know of any other American Christian pastor that is going in the refugee camps to help the Yazidi people and help the Christian people there. I don't know of anybody else that is going in. There may be others, but not to my knowledge."
Last week, it was reported that the NPU liberated the Iraqi town of Badanah, which was previously held by IS.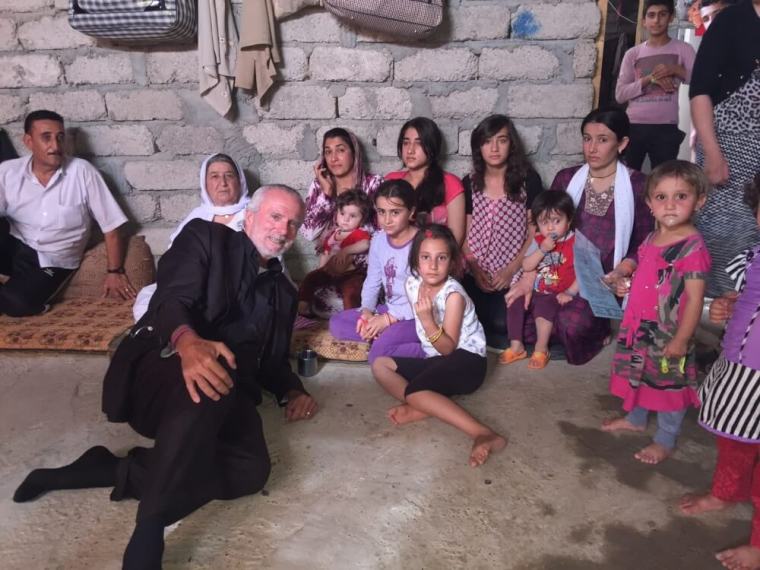 After traveling to Iraq in mid-April, Devlin returned last month and has been there for the past few weeks providing provisions and assistance to displaced Christians in Erbil and displaced Yazidis in Dohuk.
During his recent trip, he was also able to meet with generals from the Kurdish Peshmerga and traveled as close as a half-mile from where IS is located.
To the naysayers who might question the methods of Devlin's international ministry and consider him to be "reckless," he contends that he is proof that it doesn't take a huge organization or government backing to get involved in helping those victimized by IS.
"I am a nobody pastor from the boogie-down Bronx," Devlin said. "I don't have a huge organization. I don't take government money. I don't take foundation money. I don't take corporate money. It's all private money that I raise here in the States. I have got about 200 people that support my work financially."
"When I go into the refugee camps with $10,000 and I am giving money so people can buy food, clothing and hygiene items, I can help them start a new life," Devlin added. "That is worth its weight in gold."