American Pastors Network to Provide Aid in Ukraine; Clean Water and Bandage to Stop Bleeding Quickly Most Needed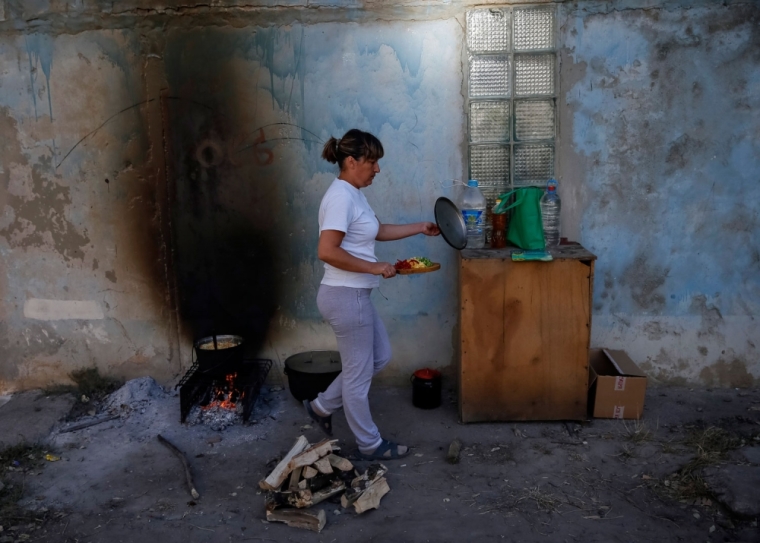 While the most recent cease-fire agreement between Russia and the Ukrainian government proved to be short-lived over the weekend, a network of pastors in the United States vow to help the region receive humanitarian aid.
"After visiting troubled Ukraine, leaders of the American Pastors Network have taken a tangible step forward in getting help to the regions hit hardest by the recent political, cultural and economic upheaval," officials with the group said on Monday.
APN International Projects Coordinator, Pastor Dale Armstrong, who recently returned from Ukraine, says the most immediate need there is humanitarian aid, including water purification tablets and individual medical kits for each soldier.
"One of the most immediate needs is water purification tablets, as much of the water supply in Ukraine is tainted, and finding clean water can be difficult," Armstrong said. "Another great need is a supply of QuikClot bandages, which stop the bleeding of the injured fast. We discovered during our recent trips that the bandages were not only life-saving, but as we provided them, it created trust and opened doors to other ways we can help."
Officials with the network say they have begun the process of securing donations to purchase supplies for packages that will include items such as the special sterile bandages, water purification tablets, socks, t-shirts, men's underwear, wet wipes, soap, toothpaste, toothbrushes, cold-weather clothing, athletic shoes, thermal blankets, charcoal briquettes for emergency heating, flashlights, batteries and binoculars.
"It's part of APN's Ukraine Initiative, which is leading efforts to help the nation of Ukraine experience a new birth of freedom," said officials in regards to the project.
Earlier this month, APN unveiled its special "Ukraine Initiative: Out of the Ashes | Freedom Reborn" web site at www.ukraineinitiative.com, a centralized place for Ukraine updates, ongoing projects and ways to give.
"What we are seeing in Ukraine is truly remarkable," said APN President Sam Rohrer, who is also president of the Pennsylvania Pastors Network. "Here's a nation and people in the throes of the pursuit of civil freedom and self-government who deserve our help. By officially opening their doors and welcoming help from APN, not only in meeting immediate needs but also in seeking to build a new government built on Biblical principles, they are demonstrating remarkable courage, wisdom, and leadership in a time that demands our full prayers and physical support not only from Christians, but all Americans alike."
Armstrong, who also serves as secretary and treasurer for the Pennsylvania Pastors Network (PPN, www.papastors.net), has taken several trips to Ukraine this spring and summer, with more planned. Earlier this summer, he and other APN leaders visited Ukraine for the International Leadership Summit at the invitation of Bishop Valery Reshetinsky, who also serves as the Chairman of the Ukrainian Interchurch Council that represents 20 different evangelical denominations. At the Summit, APN trained Ukraine's political and pastoral leaders in the biblical principles necessary for constitutional government. Future summits on the Constitution, education and economics are in the works.
Officials state that APN is the largest national network of pastors who "believe in the authority of Scripture, boldly preach the whole counsel of God with a disciplined application of a biblical worldview to matters of public policy, are building a permanent infrastructure of biblically faithful pastors and lay leaders, and are mobilizing congregations to participate in the political process on a non-partisan basis."