'American Sniper' Widow Recalls Heartbreaking Moment Kids Learned Navy SEAL Dad Chris Kyle Had Been Killed
'American Sniper' Widow Recalls Heartbreaking Moment Kids Learned Navy SEAL Dad Chris Kyle Had Been Killed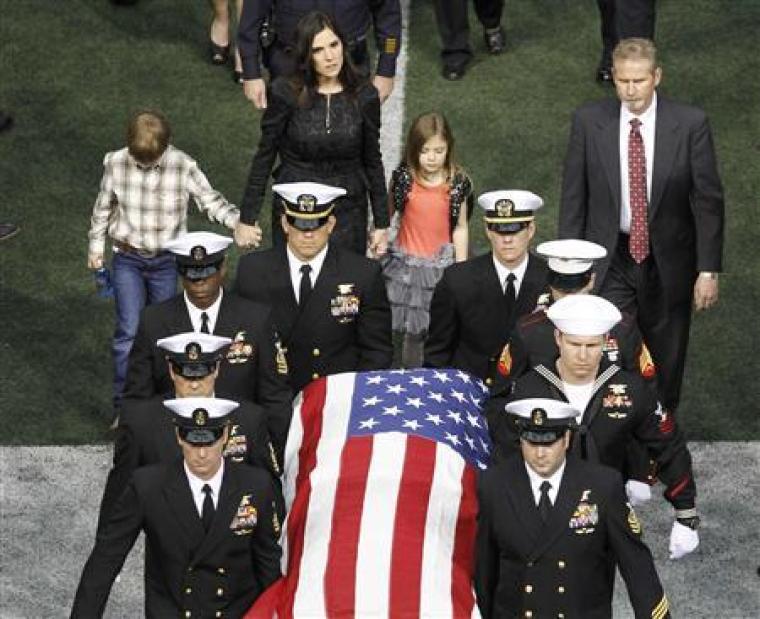 Real life "American Sniper" widow Taya Kyle believes that her late-husband, Chris, is watching down on his family from heaven and recently recalled the heartbreaking moment their children learned he had been killed.
The tragic love story of Taya and Chris and their journey through fate and the perils of the Iraq war is unraveled in Clint Eastwood's Academy Award-nominated film, which is based on Chris' 2012 best-selling autobiography.
In 2013, the Navy SEAL, widely considered to be the most lethal sniper in U.S. military history for having killed at least 255 people, was fatally shot by a former Marine he was trying to help overcome PTSD.
Taya, who credits her faith and family for helping her overcome the death of her husband, and their two children were left shattered and broken upon learning about his passing. She delves deeper into the power of faith in her forthcoming memoir American Wife: A Memoir of Love, Service, Faith, and Renewal.
"The tears just poured out. We just sat out there in the grass for a while and I just held them," Taya, 40, told People.com, adding that the children "just asked all the questions I think we all have: 'Why did this happen? Who did it and why? Why can't they fix Daddy's heart?' I try not to be angry too much, but the kids are the ones that got cheated the most."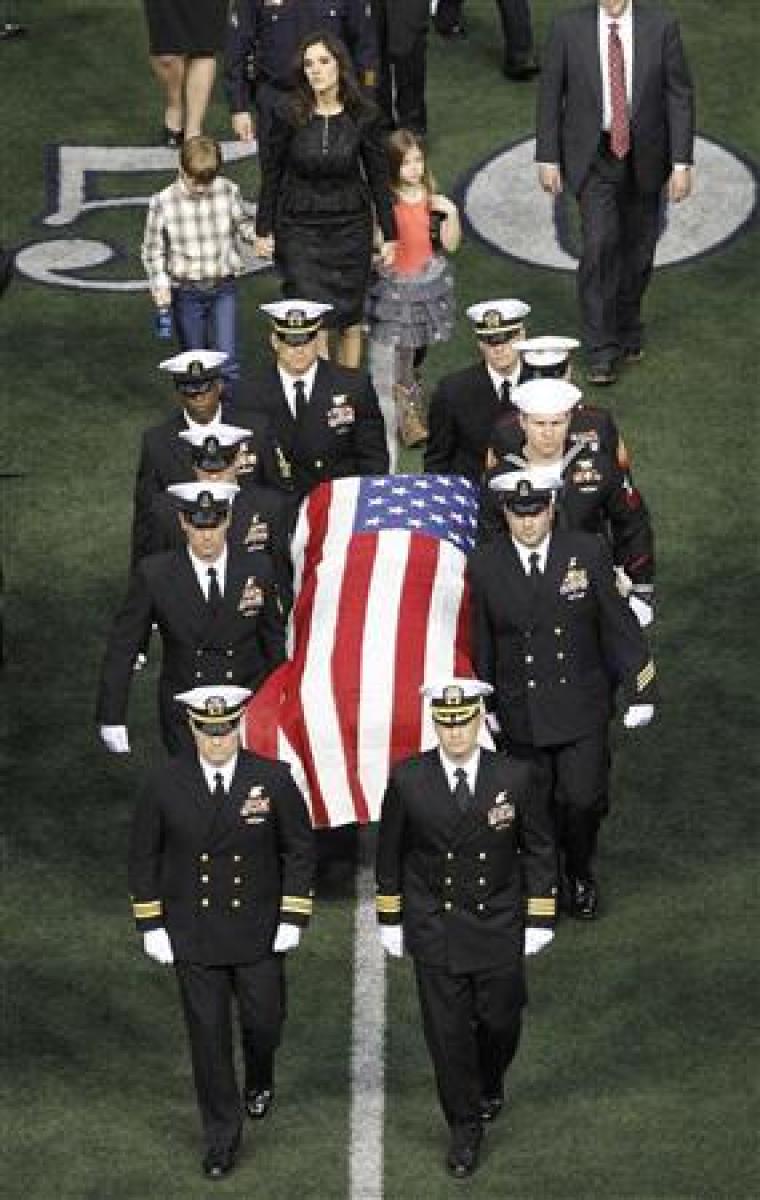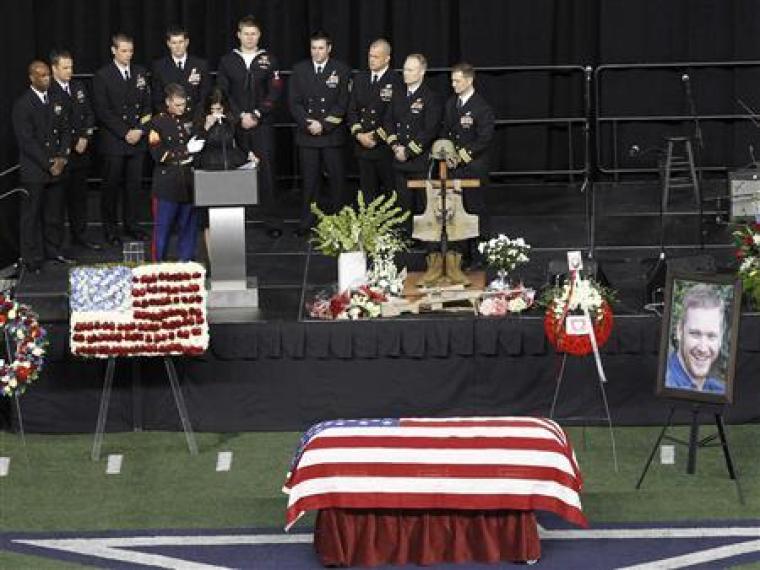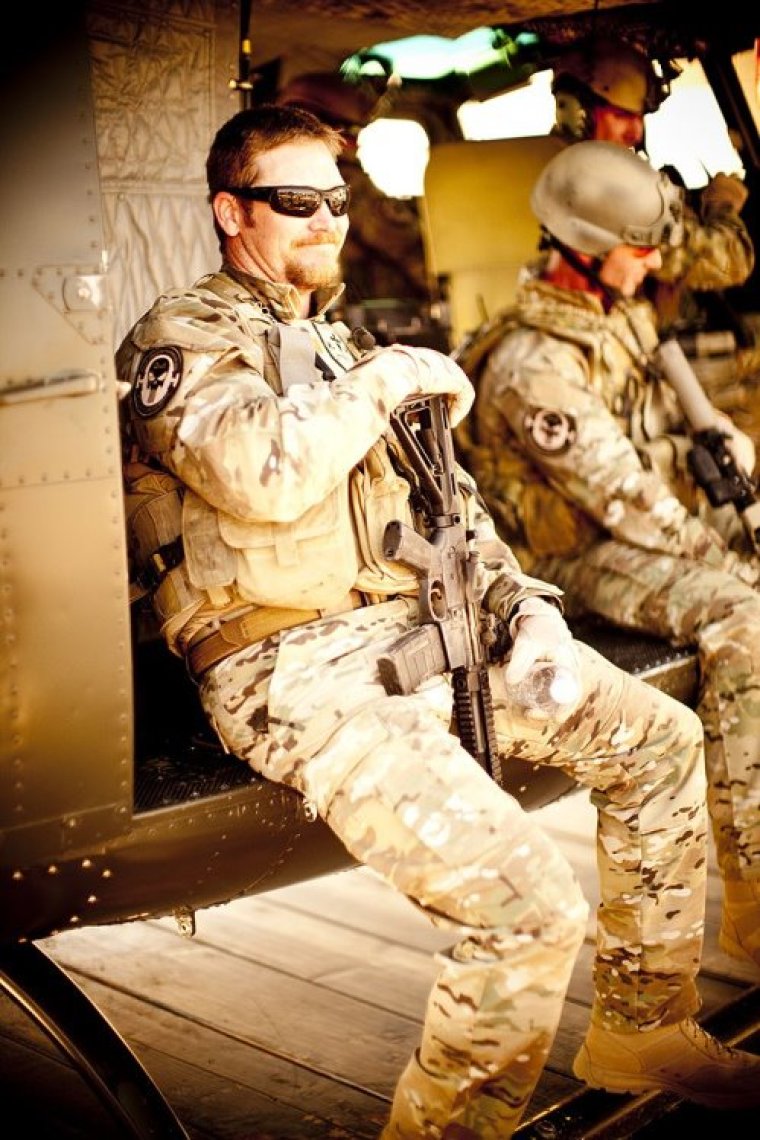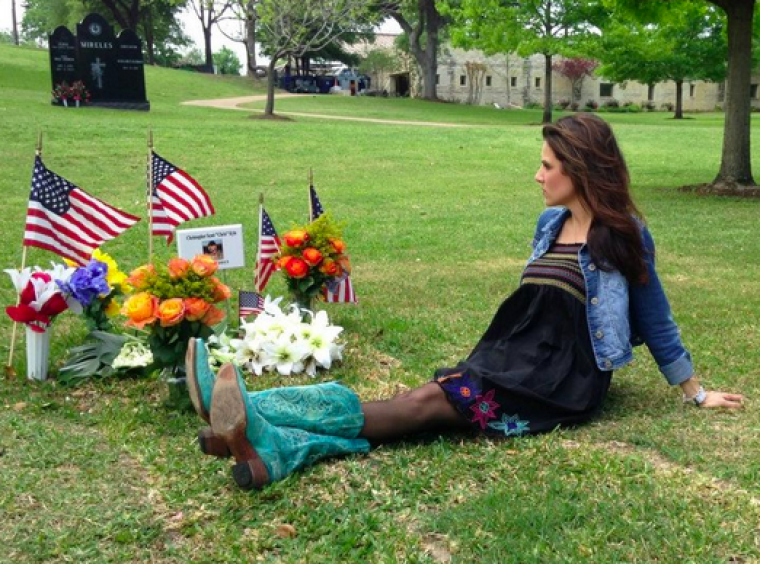 View Photos
While dealing with the loss has been "hard" and "emotional," Taya said that she believes Chris has been given eternal life with God in heaven and that he is watching down on her. She still "feels his presence" despite him not being physically present.
"He had so much energy in life," she said. "There are some people who probably go to heaven and chill and just check in once in a while, but Chris is probably like, 'I'm watching my people!'"
Chris, who was 38 years old when he was killed at a Texas gun range, served four tours in Iraq before he left the military in 2009 to focus on his family. He later became an advocate for veterans' mental health.
"I will miss him every single day of my life. I was madly in love with him and still am," Taya shared. "I miss him so much. I loved being in his arms. I loved holding his hand. But what I miss most about Chris is the feeling when he was in the room. He just changed the feeling whenever he walked in. I missed him even when he was just gone from the room."
"American Sniper" stars include Bradley Cooper, who scored an Academy Award nod for "best actor" for his role as Chris, and Sienna Miller, who plays Taya. The film scored a total of six Academy Award nominations and set a box office record by pulling in $90 million during its opening weekend.
"I feel like they all have this huge heart for Chris. I really feel like they truly love him and understand him," she said of the team behind the film, adding of Miller, "We just connected. It's been a tremendous blessing."