American 'Soldier of Christ' Says He Is Fighting ISIS in Iraq to Answer Jesus' Call to Protect the Defenseless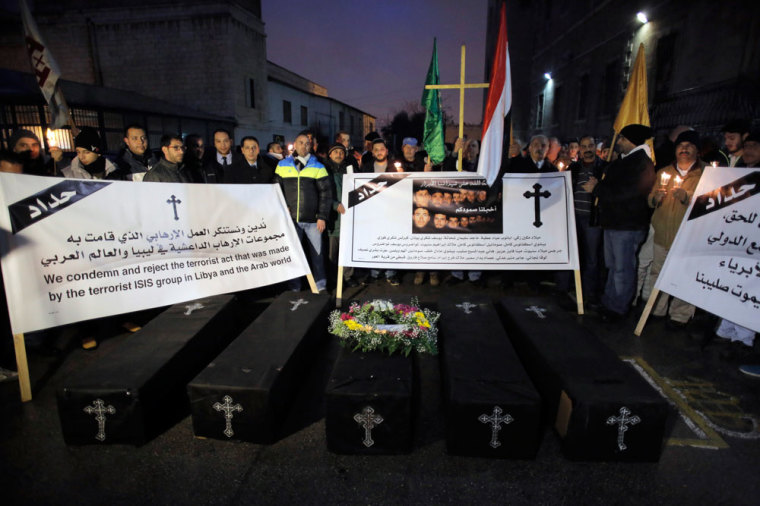 A 28-year-old U.S. Army veteran from Detroit, describing himself as a "Soldier of Christ," said that he is fighting ISIS militants on the front lines in Iraq to answer Jesus' call to protect defenseless people.
"People ask me, 'Why you?' I come back and I say, 'Why not? Why just me? Where's everyone else at?'" the Army veteran, who requested to be identified only by his first name, Brett, told ABC News in an interview.
"Jesus says, you know, 'What you do unto the least of them, you do unto me,'" he added. "I take that very seriously."
ISIS has specifically targeted Christians on a number of occasions in its war in Iraq and Syria. Last week, the jihadists posted a video titled "A Message Signed With Blood to the Nation of the Cross," which depicts the beheadings of 21 Coptic Christians.
Christian leaders, such as the Vatican's Pope Francis, said that such crimes should unite all Christians everywhere across denominational lines.
"The blood of our Christian brothers and sisters is a testimony which cries out to be heard. It makes no difference whether they be Catholics, Orthodox, Copts or Protestants. They are Christians! Their blood is one and the same. Their blood confesses Christ," the pontiff said.
"As we recall these brothers and sisters who died only because they confessed Christ, I ask that we encourage each another to go forward with this ecumenism which is giving us strength, the ecumenism of blood. The martyrs belong to all Christians."
Ibrahim Isaac Sidrak, the Coptic patriarch of Alexandria, also called the 21 murdered Egyptian Christians "martyrs for the faith."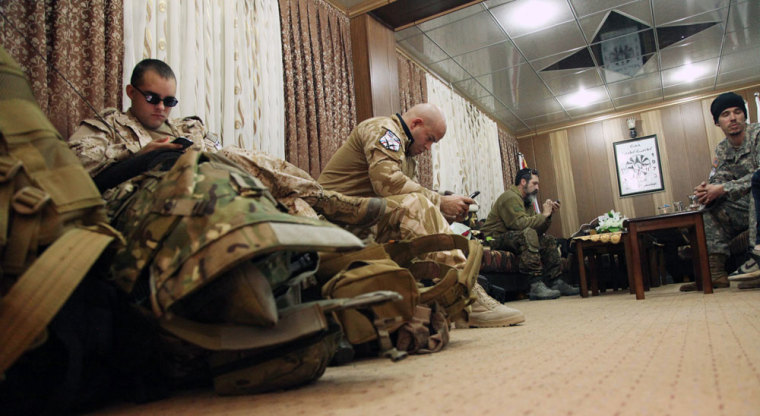 The U.S. and its allies have hit back against ISIS terror targets using air strikes, but have not sent ground troops in the region. Brett revealed that he is fighting alongside the Dweikh Nawsha, a local Christian militia under the command of the Kurdish peshmerga forces in Iraq.
Brett, who was raised a Roman Catholic but identifies simply as Christian, explained in his interview that he came to Iraq to fight for the defenseless, both for Christians and the many others who have been attacked by ISIS and the terror group's mission to establish an Islamic caliphate.
Local forces and militias have protected some key cities in the region, such as the Syrian border town of Kobane, from falling under ISIS' control. The terror group has continued expanding its territory and its army, however, with U.S. intelligence officials pointing out recently that at least 20,000 foreign fighters, including 150 American citizens, have attempted to join and fight for ISIS.
Nick Rasmussen, chief of the National Counterterrorism Center, said that the rate ISIS is recruiting foreign fighters is "without precedent," while Rep. Michael McCaul, R-Texas, said that Syria in particular is seeing "the largest convergence of Islamist terrorists in world history."