America's Oldest Practicing Preacher Bids 'Good Night' Then Dies Peacefully at 107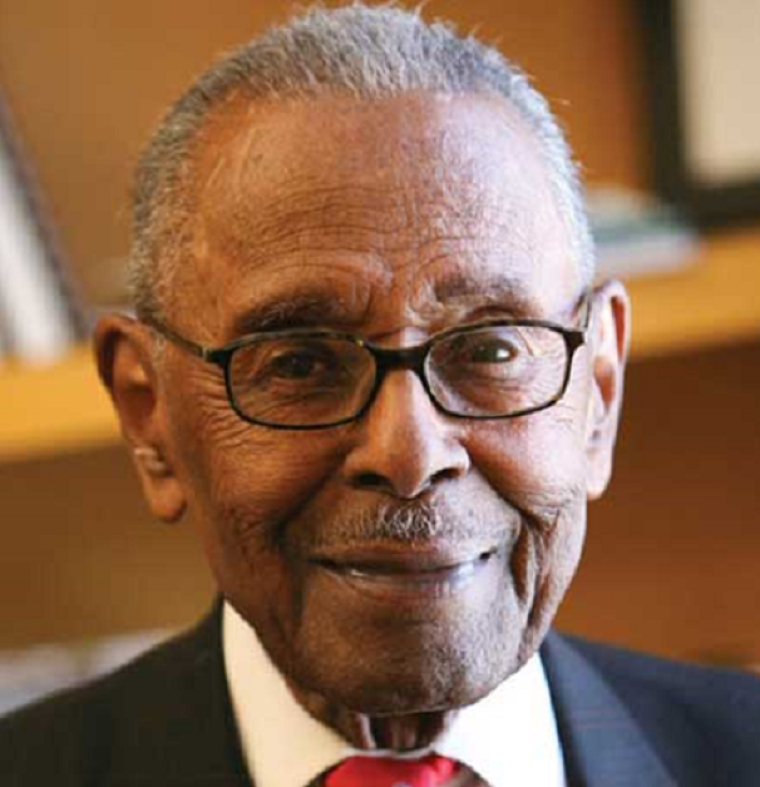 In 1908, the year the late Rev. Noah Smith was born, America was getting ready to elect William Howard Taft as its 27th president. Lyndon B. Johnson, the man who would become the 36th President of the United States, was also born.
Some 22 years later, on March 8, 1930, Taft died. Nearly 43 years later, on Jan. 22, 1973, Johnson followed Taft to the grave. But Smith lived on.
And he would live through the administrations of 18 American presidents to become the oldest practicing preacher in the U.S., until last month when he died at the ripe old age of 107. He told his church family and 97-year-old wife, who had gathered at his bedside, "good night" one last time and never woke up again.
"He never seemed like he was 107," Charles Hallman, a steward board member of the Wayman A.M.E Church in Minneapolis, Minnesota, told The Christian Post a day after Smith's life was feted with admiration during a homegoing service Thursday.
The Rev. Alphonse Reff Sr. told CBS, "He has left a legacy that is really indescribable."
Smith, a former artist and musician, who would go on to mentor many pastors, did not become a minister until the age of 49. He had spent the last 15 years of his life worshipping at Wayman A.M.E Church and everyone felt it.
"He was always bright and energetic," said Hallman. "Always had a word of wisdom to speak. Every time that I saw him I made sure that I shook his hand basically because I never knew anybody who lived past 90, so I wanted to make sure that I at least touched his hand and talked to him."
The last time Smith attended his church on Sept. 6 he suffered a fall and hurt himself, but never left for the hospital until he was allowed to read Scripture to his congregation.
"He volunteered to read the Scripture for the service despite the fact that he wasn't feeling really well. And that to me was his lasting memory, because he could have declined that. But that's how dedicated he was to the Scripture, his pastor and his mission, that he chose to speak," said Hallman.
Although he was not able to share what Smith told the church, Hallman said: "He spoke very boldly, he didn't sound weak at all [even though] he was not at his best strength, and from there he went to the hospital."
Smith's health, however, deteriorated after the fall and he would die shortly after in a nursing home.
"He died peacefully. There were many members of the church around him. He said he wanted to hear spirituals and they sang for him and read Scripture for him," explained Hallman, who said the church has not been the same since Smith's death.
"We are still in a state of disbelief, to be honest, because it was hard to not see him in church Sunday. 'Cause he's always been there. It was hard not seeing him in Bible study last night because he's always been there. Y'know, despite the fact that he was 107 years old, we always thought he could live forever," Hallman quipped.
"He was always pleasant, all the time. He always had a patience, [he was always] thankful for his time here on Earth. He never took that for granted," Hallman added.
The steward board member who was assigned to drive both Smith and his wife to church conferences said he got to know Smith very well while he was alive and had great admiration for his meticulous work ethic and his personal style.
"He worked every day. You never saw him not working, and he told me this one time that he would never go out in public without a suit and tie. He always dressed wherever he went. That was something that he took pride in. He took his mission, his calling, very seriously. And from the outpouring of the discussion at his home going service yesterday, I don't think anybody would say anything bad about him," said Hallman, who praised the preacher's tenacity.
"My fondest memory with him was I was assigned to drive him and his wife to conferences. One conference we was (sic) coming back [on a long journey] and his wife was sleeping. I thought he was going to sleep. He didn't. He stayed awake the whole time and we talked the whole time. And he was like 103 then," said Hallman.